New year, new month and that brings out Daniel Yu outta hiding! Breathing fresh air into his fantastic Jiangshi which now features magnets for the joins! Smart arse! HA. Alongside the Jiangshi, Daniel has unleashed Mortis twins, Flesh Lunar Beast vinyls, Crawdadaddy and Crawdad kid which @zcxz blessed them with new colours. Singaporean resin mastermind, Daniel Yu loads up his store to give you all some resin and vinyl goodness ready to take on 2018.
They all can be bought at http://store.thedanielyu.com
To top it off check out the superstar Daniel getting featured in Straits Times newspaper! Reppin' the designer toy scene in Singapore.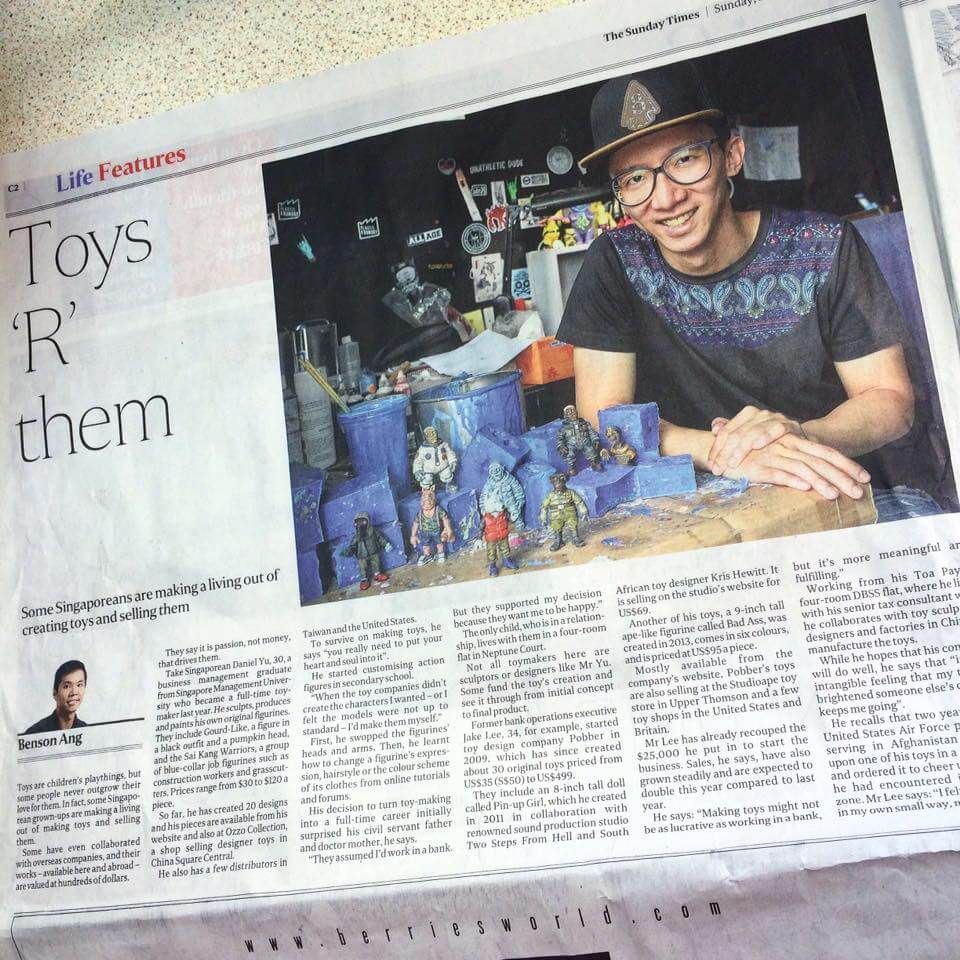 If you need to feed your Designer Toy hunger, why not give our TTC Mobile App a little taste! Ad FREEEEE, also FREEE to download! You'll love it, as much as we love you!