Industrial designer Itay Gdalyahu AKA Itay G, is set to launch his first resin art toy "Crazy Sharks" Yellow edition. We are really digging these Crazy Shark design, the smoothness and crazy look incorporated into it. It's not your every day resin design you see in the community, I think thats's why we like it so much.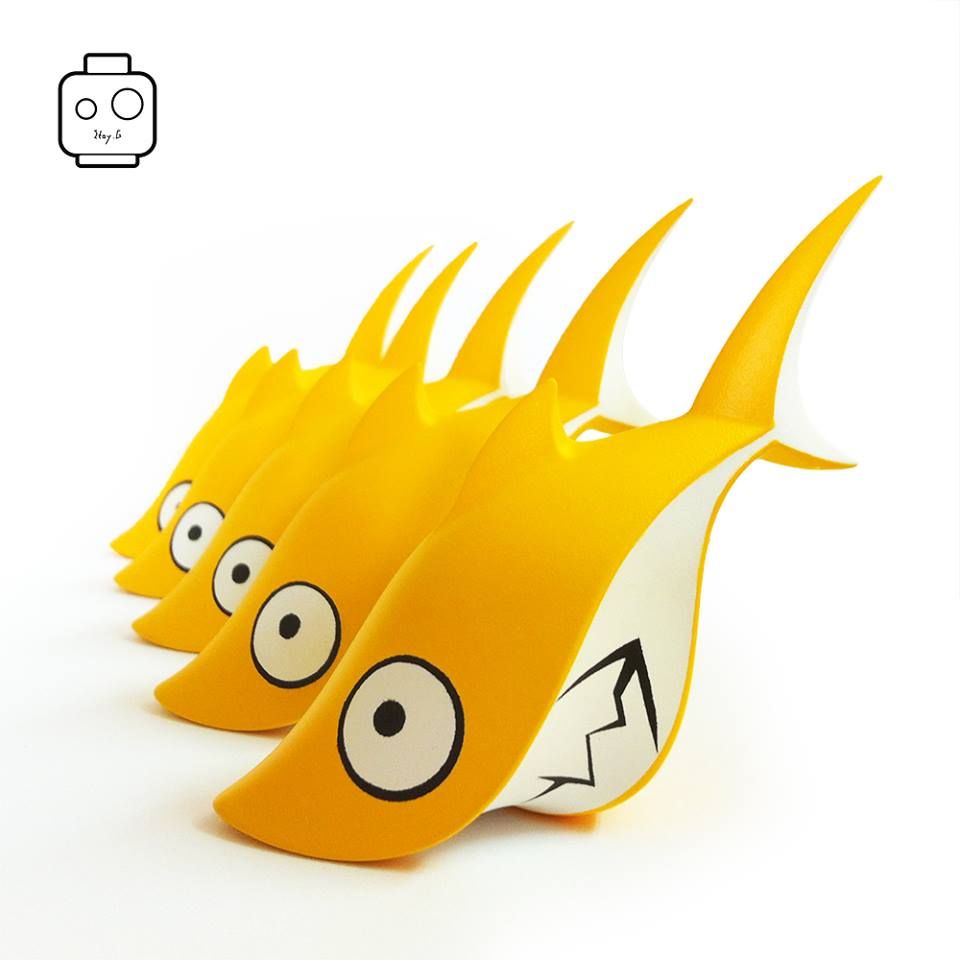 The way it's designed to be displayed is very cool. We can totally see this having numerous colour ways and possibly different expressions. We think this would be good as a DIY platform too. Hopefully in the future we will see more from Itay G and his Crazy Sharks.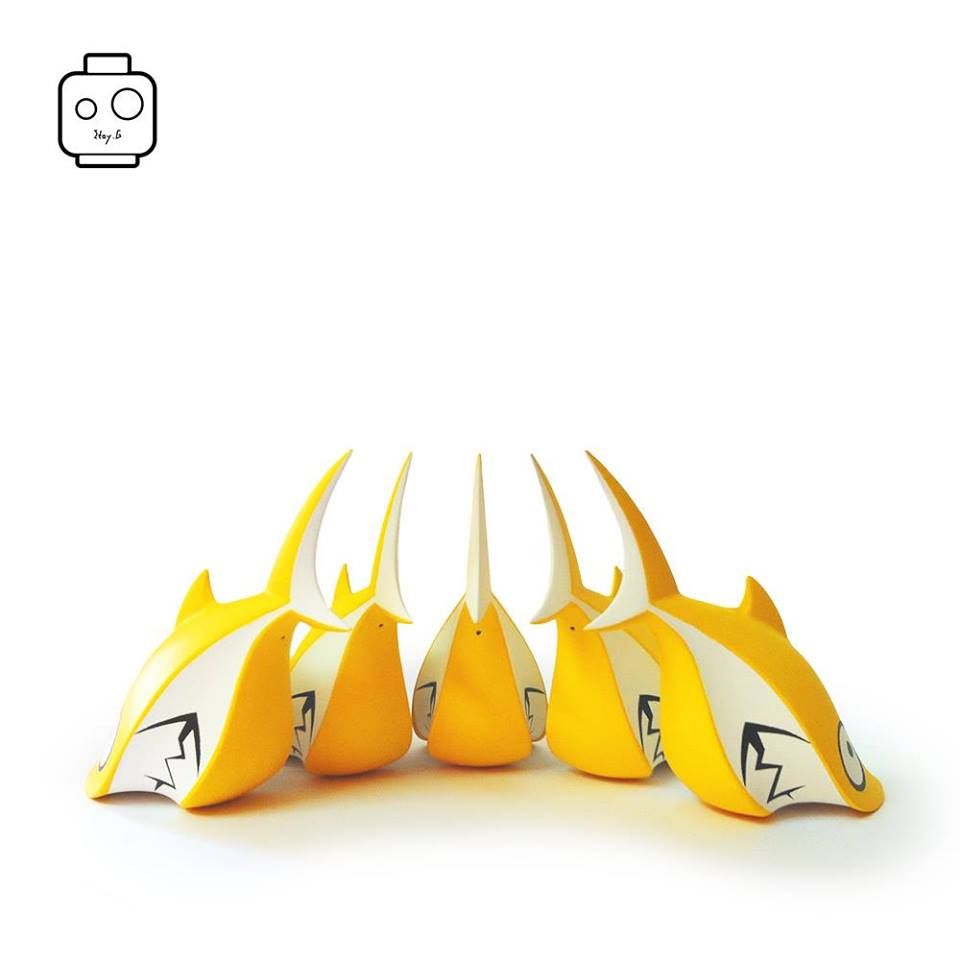 "Collectible toys in limited editions, made of resin and painted by hand, all in very high standards, cause it's important to me that in the name 'Itay.G' you will find only high quality products.
"Your enjoyment is my happiness"
*Update*
They are now released you can find them HERE
Should be priced at $50, around £32 and the sale is scheduled to open on the 27th August. For now it looks like their will be only 10 released. We don't have a website yet but if you would like to enquire please contact Itay via Facebook HERE. Itay G has a spanking new website too http://www.itayg.toys/.