Taylored Curiosities is here to help you get your cravings in order. Do you find your cravings get the better of you? That slice of pizza you should go without, that delicious cookie you should say no too……. Why not write the craving on a piece of paper, roll it up and feed it to your Craving Monster. Craving's will help you develop some seriously strong will power.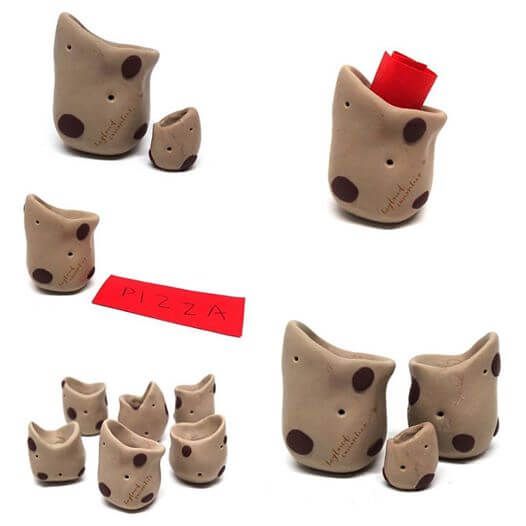 Each Craving is entirely hand sculpted (using a unique colour blend) and engraved with a teeny TC. No two will be the same. Each Craving are priced at £4, and you can purchase yours on the Taylored Curiosities webstore HERE.
Don't forget to check out Taylored Curiosities on Instagram, Twitter & Facebook.