DAYYYYM! the sexy bastards at Mintyfresh have linked up with RESTORE once more. This RARE COLLECTLISTER by Japanese supremo have landed in the Netherlands. Mintyfresh are offering you the chance to enter a lottery to own one of these badboys. Right time to get your sofubi fix.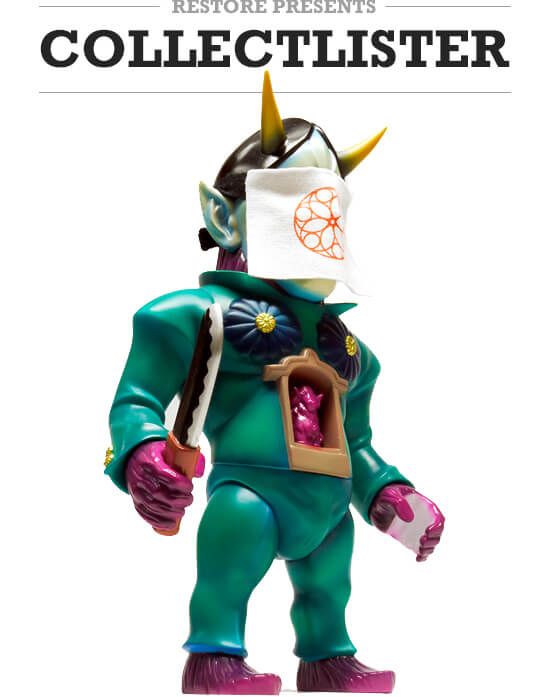 This lottery is to randomly choose people that are eligible to buy 1x Collectlister figure from
www.Mintyfresh.eu
>> YOU
CAN'T
WIN A FREE FIGURE <<
Mintyfresh has only a very small amount to sell so from all entries Mintyfresh will let a script randomly choose the "winners" and these winners will be contacted by email.
To enter simply click —->
HERE
and enter the form and fingers crossed.
Price Excl. Shipping will be €134,95 Incl. 21% TAX
(so for non-EU customer price will be €111,52 Excl TAX)Winners will be Chosen on Friday 19th of August 2016. Mintyfresh will not correspond further, so if you haven't received an email by Saturday 20th of August you will not be able to buy the figure, sorry!
While we have your attention, check out Joel's Vlog on
YouTube
. Pretty cool, he's our toy/art Casey Neistat.