Back in October 2015, Wetworks AKA Carlos Cacho dazzled us with his Foxy & Xin sculptures.  Two characters that we have fallen in love with, no doubt you don't see these kind of characters in the scene very much. Singapore Toy, Game & Comic Con 2016 is on the horizon and collectors lucky enough to be heading to STGCC 2016 will get the chance to own Foxy & Xin gold STGCC EXCLUSIVE colourway.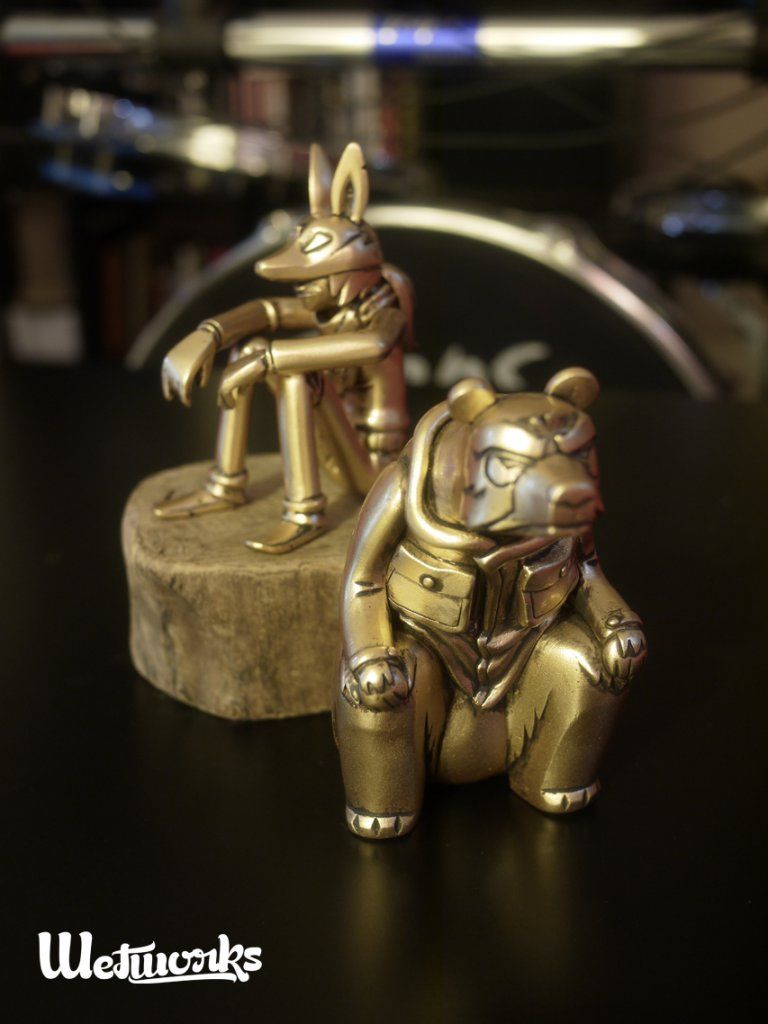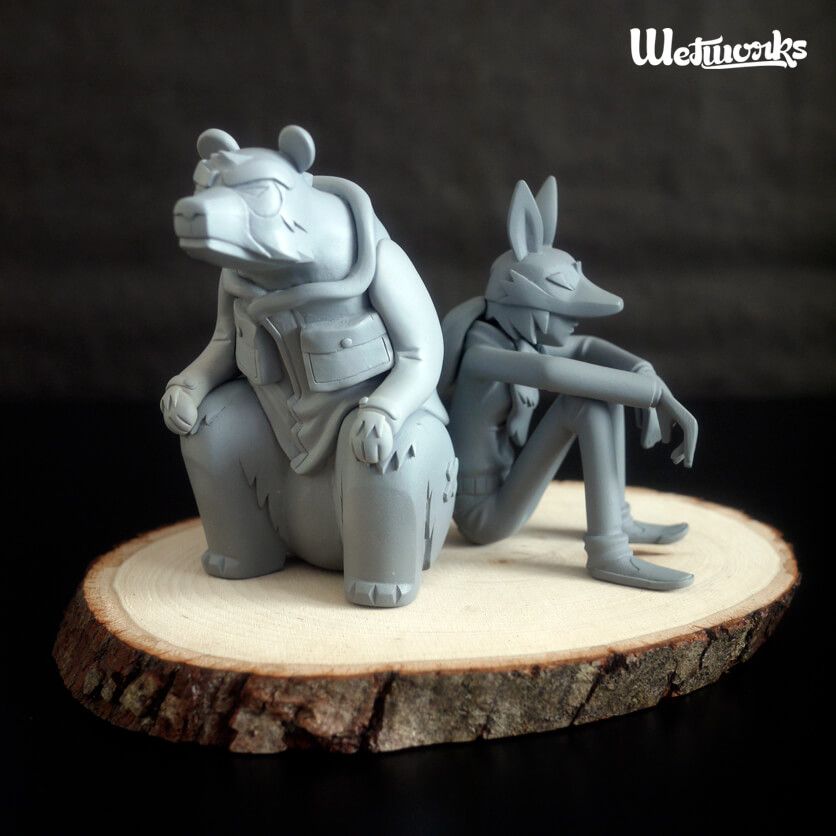 Great to seen them in this gold finish with a dark wash to bring out Carlos detail within Foxy & Xin. We hope to see more Foxy & Xin in future releases and maybe a backstory to go with them. We feel they are very interesting characters and Foxy & Xin would be a waste with one release and pose.
Limited edition of only 20 pieces, find Wetworks and Foxy & Xin at booth AA69.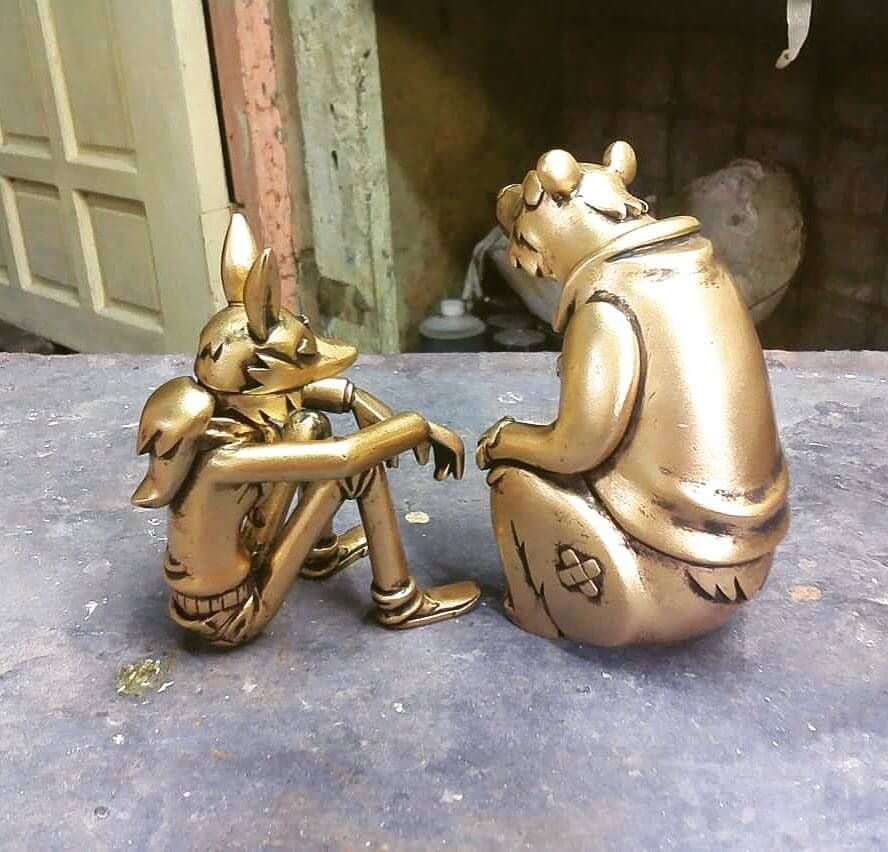 While we have your attention, Carlos has released a few pins too! You know the Pin game is strong right now. http://wetworks.bigcartel.com/
Be sure to check out our Artist Spotlight Article on Wetworks HERE and you can contact him Via Facebook HERE and give him a follow on his Instagram.