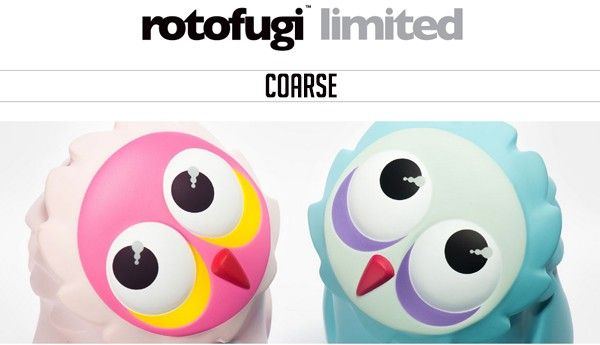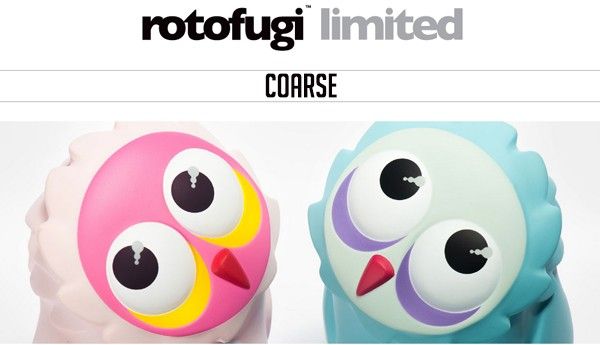 Rotofugi have just announced how to get hold of some of the art from the Coarse – Prisoners Beside Me exhibition, this is what they announced, exciting times!
This new exhibit by Mark Landwehr & Sven Waschk (coarse) is now viewable on Rotofugi gallery website and we will accept inquiries for pricing and purchase of coarse originals via email starting immediately. Please email us if you are interested in anything and we will return your email promptly.
http://www.rotofugi.com/gallery/exhibits/2014-coarse/
In addition to the originals in this exhibit, coarse have produced several vinyl sculpture editions that will be sold online via our new 'limited edition' online store, Rotofugi Limited.
While all pieces are currently available for purchase or pre-order in person at our gallery in Chicago, we have reserved a majority portion for online sales.
The first online release, this Friday, December 19, will be the Rotofugi Exclusive Omen Mini Fugi, along with the Omen Mini Shibuya, originally released earlier this year at the coarse exhibit in Tokyo at Diesel Gallery.
Both Omen Minis are priced at $14.95 each and will be available via Rotofugi Limited, limit one per customer/household beginning at the following times:
7:59 AM Los Angeles
9:59 AM Chicago
10:59 AM New York
4:59 PM Berlin
3:59 PM London
11:59 PM Hong Kong
Online releases for The Passage – Ignited Exhibition Edition, and the Rotofugi Exclusive Outburst Loop in both Blue and Black will be held at a later date. Please stay tuned for further details.
(All info lifted from http://www.rotofugi.com/ )