The Coarse Toys exhibition at Chicago's stalwart Rotofugi unveiled lots of new pieces and got everyone hyped for what's coming. For those of you who haven't seen it you can check exclusive pics on our blog HERE, we even did a live walkthrough that you can check over at our facebook page HERE, all thanks to our good friend Michael Walker.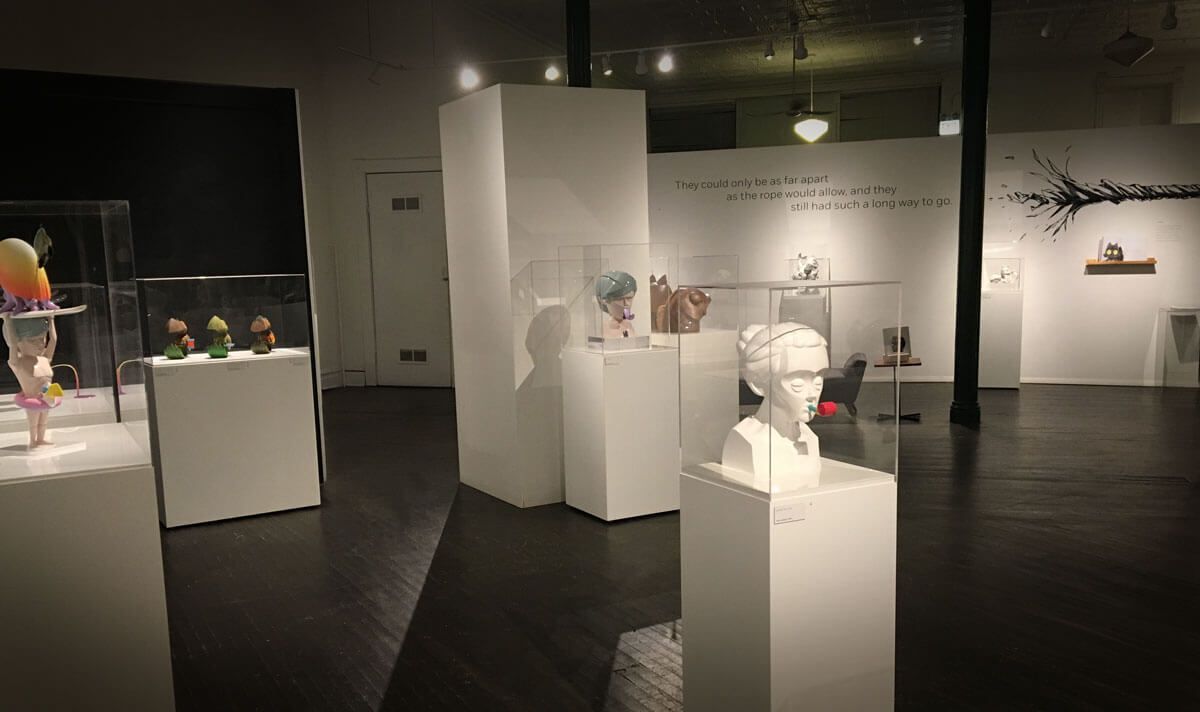 The elements of the cold ways exhibit includes an original resin and wood sculptures, two serigraphs (screen prints), a vinyl figure release (cancan – ignited), an illustrated book, and last but not least, the cold ways collection, a set containing a limited edition glow in the dark Do Not Disturb in a numbered wooden box – along with a copy of the new book and the two serigraphs.
Yes, some pretty hot items right there. And now for the good stuff. How about online sales? We let you Rotofugi give you the rundown in the official press release;
"We are currently working on photos for the online gallery of the coarse originals. The listings should be live on gallery.rotofugi.com by the end of the week, if not sooner. If you are interested in possibly purchasing an original, please email [email protected] and we can provide access to a preliminary sales listing…serious inquiries only please.
The cancan – ignited will be sold via our online store, as well as on the coarsehkg.com store, on Monday, August 22, beginning at 10:59am Central Time.
The remaining inventory of the cold ways collection, the new book and the two serigraphs will be available to purchase in person only at the gallery through 7pm on Tuesday, August 16. After the close of business on Tuesday, we will reserve remaining stock to be made available for purchase via lottery — with lottery entry details to be posted to our website no later than Wednesday (as soon as photography is completed).
Thanks for your patience.
Best,
Kirby, Whitney and the Rotofugi Crew"
So there you have it! If you're looking to grab some exclusive stuff, heads ups and best of luck! We will keep you posted if there are any further developments!

*pics and info via Rotofugi