If you're a fan of UK politics (who isn't?!) then you'll know that the UK has been crying out for a new power to rise up and oppose the Evil Tories and their cumbersome leader, Theresa May. Jeremy Corbyn is that rise in the opposition. Chaingun has created the Jeremy Corbyn action figure, which is a homebrew, low run resin art toy with a bootleg aesthetic designed to appeal to politically motivated art collectors and fans of kookie art toys. It is a follow-up to the Theresa May figure released last summer.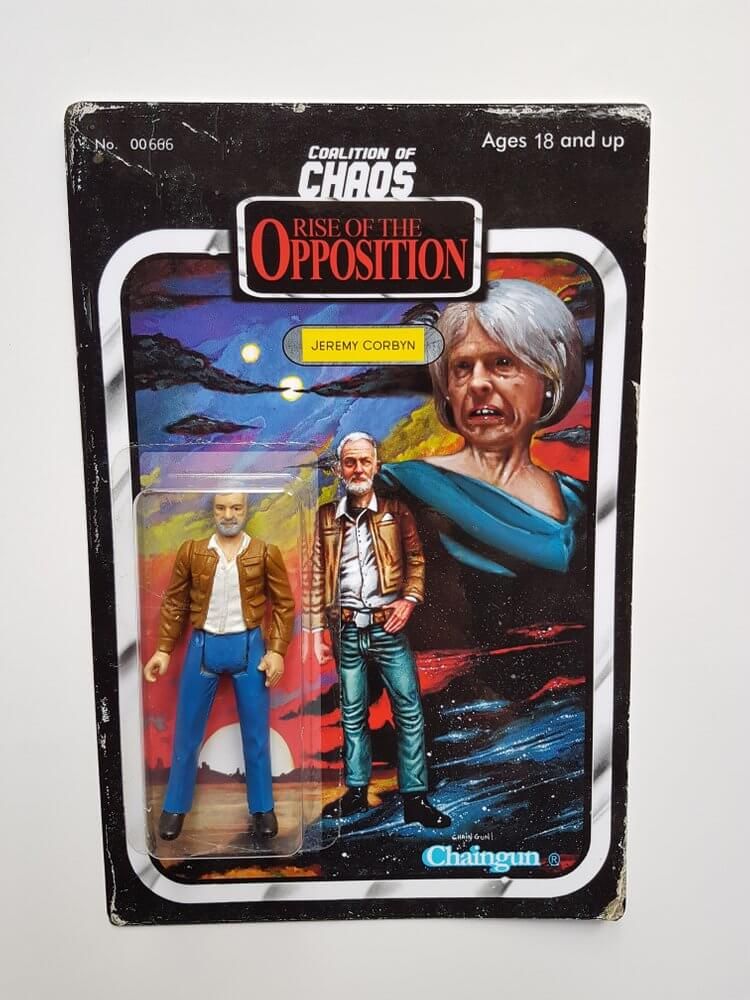 In October 2001, Corbyn was elected to the Steering Committee of the 'Stop the War Coalition', which was formed to oppose Darth Blair's Afghanistan war which started later that year; he was also vehemently opposed to the Iraq war. Now, having joined John McDonnell in the upper epsilons of the Rebel Alliance, Corbyn is taking the fight to the evil Coalition of Chaos and their leader, the insidious Theresa Mayhem.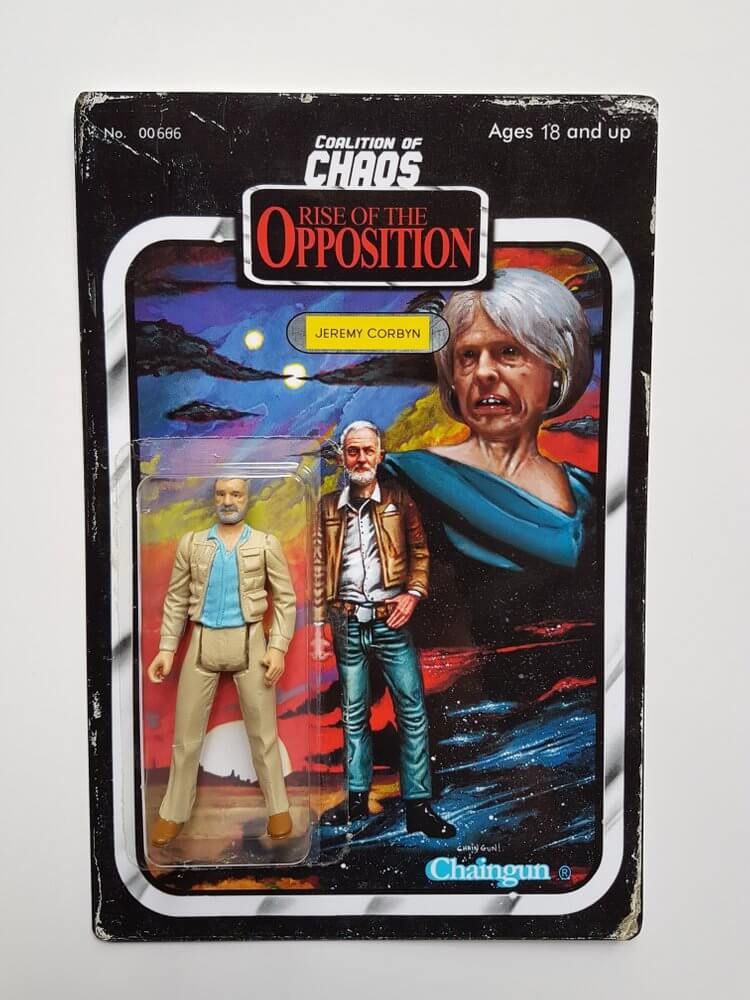 Chaingun has three different colour variants of Jeremy Corbyn available on his store HERE. Each priced at £40.
[box title="Important Details"]
WHERE: http://chaingunart.bigcartel.com/product/coalition-of-chaos-rise-of-the-opposition-jeremy-corbyn
WHEN: Now.
PRICE: £40
LIMITED: Super.
[/box]
Perhaps you're not a fan of politics, but you still love your Designer Toys. Well, we have a great solution for getting your Designer Toy news direct to your iPhone or Android smartphone! Download our TTC Mobile App for FREE today and get to know about your favourite artists and releases first without having to worry about seeing information on Facebook & Instagram.
You can check out the works of Chaingun on Instagram HERE.