Don't be alarmed, its not a glitch. Philip Lee of Classicbot has just uploaded a tease of a black Classicbot that made its debut at last years NYCC 2018. "I did a small run for Tenacious Toys last year at York Comic Con. Now it will be officially available in April."
So for all you guys who missed out on this version will have the opportunity in April. Can't wait until April? why not check out the newly released iBot G3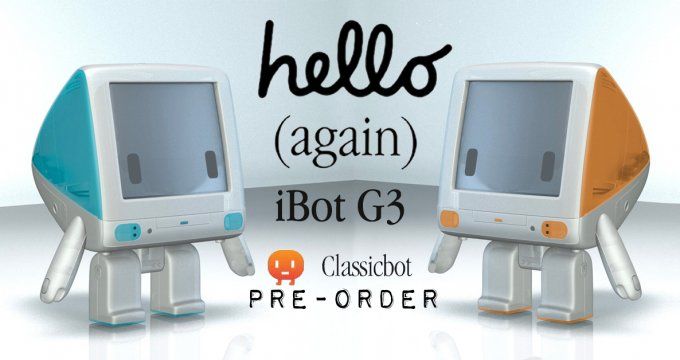 Look out for more Classicbots! If you missed out on the original classic version you're in luck head over to https://classicbot.com/store/ before they disappear for good.

WHERE: https://classicbot.com/store/
Our LIVE unboxing of the Classicbot classic below.
LIVE stream at Playsometoys booth at TTE 2017. Check out the prototypes too!
You can get your daily Designer Toy fix from our TTC Mobile App. It's free too! FREE! Download on the iPhone or Android smartphones. Search for "The Toy Chronicle" and all your Designer Toy wishes will come true! Pretty much.
Did we fail to mention IT's FREE.


https://playsometoys.com/ Instagram , Twitter and Facebook.
Classicbot is a brand created by playsometoys, an independent toy company in Hong Kong.