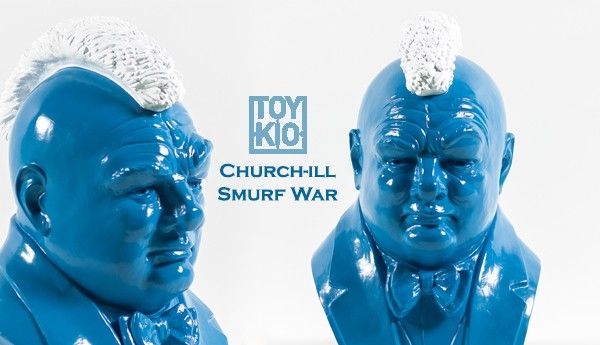 Toykio's Selim Varol's first release is solid "Smurf" blue with a white mohawk. Smurf War Church-ill! what a crazy mash up, who would of ever thought of combining the two. Smurf War Church-ill a bust of a "punked" Winston Churchill, serves as a commentary on this state of affairs: Under the rule of Britain's greatest statesman, the nation never lost a war – except against Turkey. The bust is also a homage to British street artist Banksy, who has achieved international recognition with his politically-charged graffiti and who holds a similarly pivotal place in Selim Varol's collection.
Banksy's 2003 work, Turf War, is a black and white stencil of Churchill with a green mohawk. His work was influenced by an anonymous vandal who defaced Churchill's statue at Parliament Square during the May Day riots back in year 2000.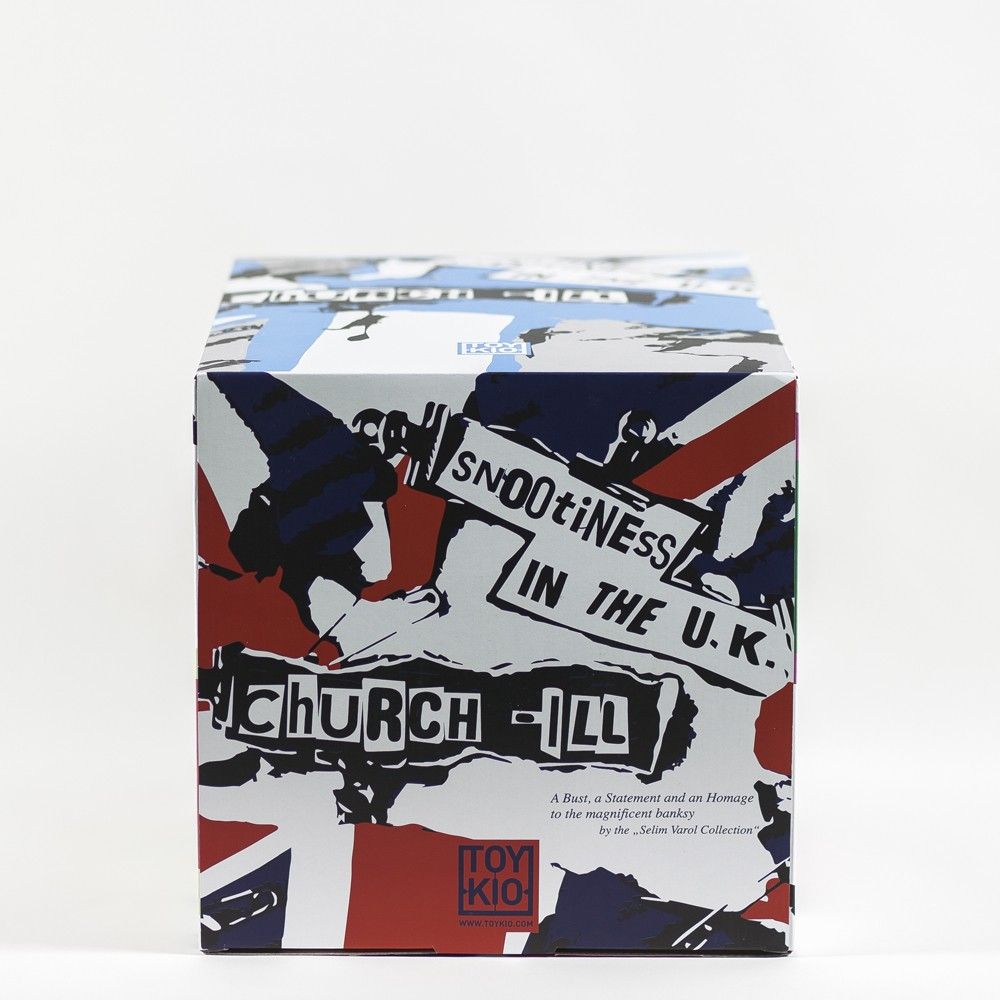 There will be other color variants limited to 20 pieces each including neon yellow and bright pink – hues that perfectly signify  the "snootiness in the UK" in tribute to the Sex Pistols album 'Never Mind the Bollocks' and the general attitude of the British  punk band who followed the motto "Anarchy In the UK" and always escaped from accepted norms.
16 inch / 40 cm high
Rotocast Vinyl
Limited Edition of 77 pieces
€249,00 with FREE world wide shipping it can be found HERE 
(All info lifted via http://toykio.de/ )