Los Angeles street artist Angel Once, powered by WeAreNotToys makes  first small production run from Angel Once. Angel is always putting in work spreading his realm of elephants, Some of which are pink, one of which is Charlie. Angel Once's Charlie has been painting murals of Charlie for a number of years and now you can own Charlie as a art toy sculpture.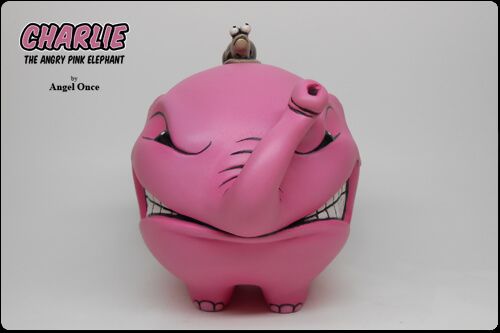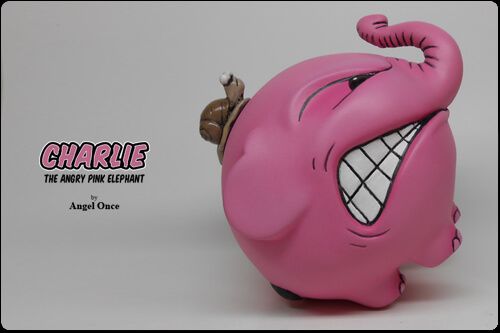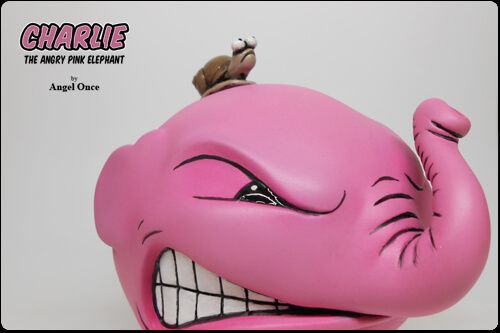 Standing at a mighty 4 1/4" tall, hand painted roto-casted resin, stands on his hind legs and has a snail companion. Charlie, so far, only comes in this OG pink color edition. This is a limited run of 50 pieces only.
$80.00 plus shipping.
Hand made in the U.S.A
Find Angel Once via Instagram and http://www.angelonce.bigcartel.com/