New week and we catching up the latest "toy" segments from GM and Catf1sh IAMNY "The Blindbox Podcast". This week we tuned into S2 Ep27 ft Travis from UrbanVinylDaily and chats about The Bots Kickstarter project which we backed ourselves and history of Toy2R. Let the GM & Catfish stretch goal start! S2 Ep25 ft BlazonBrikhaus is another cool episode with Liz Sanquiche AKA BlazonBrikhaus chats about giving up her job and being a full time artist, we love her infectious laugh too. When Liz shows her ADULT Toys to the guys at her house hahaha. GM doesn't do fish so next best thing is to get sofubi kaiju Fish!
S2 EP27 Travis from UrbanVinylDaily
Here's the show notes:-
It's Episode 27 of The Blind Box & we are about to get adorable. How adorable? I'm talking puking rainbows.  I'm talking sock monsters.  I'm talking…..Luna.  Travis from UrbanVinylDaily stops by to talk about Jenn & Tony Bot aka The Bots new creation "Luna".  Luna has a great back story as well as a chance for you to be apart of bringing her to life. Travis takes time to talk with The Blind Box about the current KickStarter going on as well as the current temperature of the vinyl toy scene. Kaiju? Not Caillou, Catf1sh, Kaiju. And we even find a way to talk some hip hop in the first segment.  Oh, and a great new stretch goal is announced (hint: GID!!) Jenn & Tony don't make an appearance themselves (this time >:) ) but Travis holds it down & makes sure you're in the loop.
Here's the show notes:-
If there's a fire in this mutha…This is where you get to meet BlazonBrikhaus, artist & customizer out of Atlanta, GA. Liz aka Blazon talks about getting her start in the toy scene from an unlikely source, what it's been like since she gave up her real job working retail for being a full time artist, the current toy scene & if it is in fact "A Man's World", not being politically correct, her recent contributions for Martian Toy's London Contest, Atlanta's Toy Scene, & a lot more. GM talks about a recent Sergio Mancini pick up and Catf1sh discusses his role during toy episodes as well as our podcast in general for those that may not listen to the other segments we have going on around here.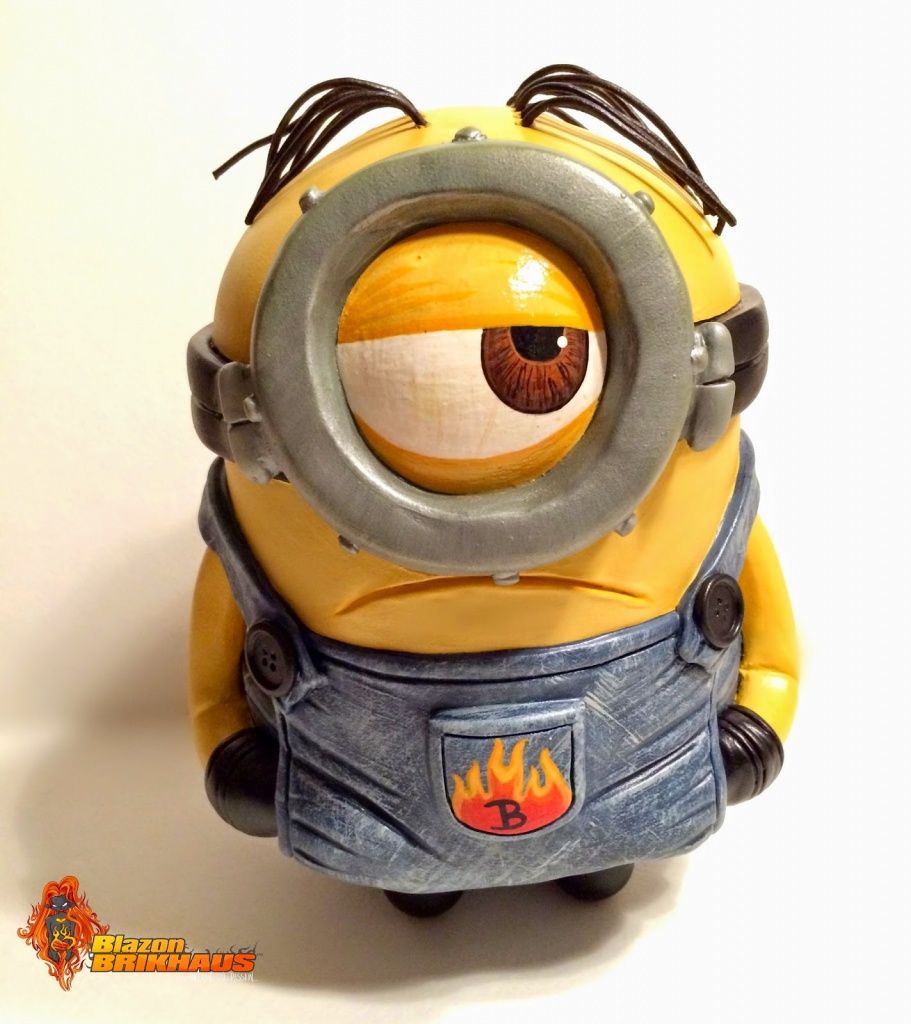 We stayed tuned to segment 2 which features singer/song writer, Grace Attalie which is a total ear opener. Stephon Marbury in China and imagining him eating Chinese food all day Hahahahaha. GM needs to travel a lot more bless him.
What else do GM and Catfish have in store for this season? Tune in on iTunes to open The Blind Box to find out HERE. All podcasts are downloadable at http://www.zingofnewyork.com/podcast/
 https://twitter.com/BlindBoxPodcast
GM Instagram Catf1sh Instagram