After the CUNNI resin toy, Castbreeder is back with another Andy Kurovets design. This one is a throwback to happier relaxed times and lifestyles!
"Idol t1 was created to break away from the daily treadmill, go back in time of hippie. He took his head from hippie bus. It's an idol of loves adventures, freedom, nature and relaxation.
Take a spirit of happy time and enjoy."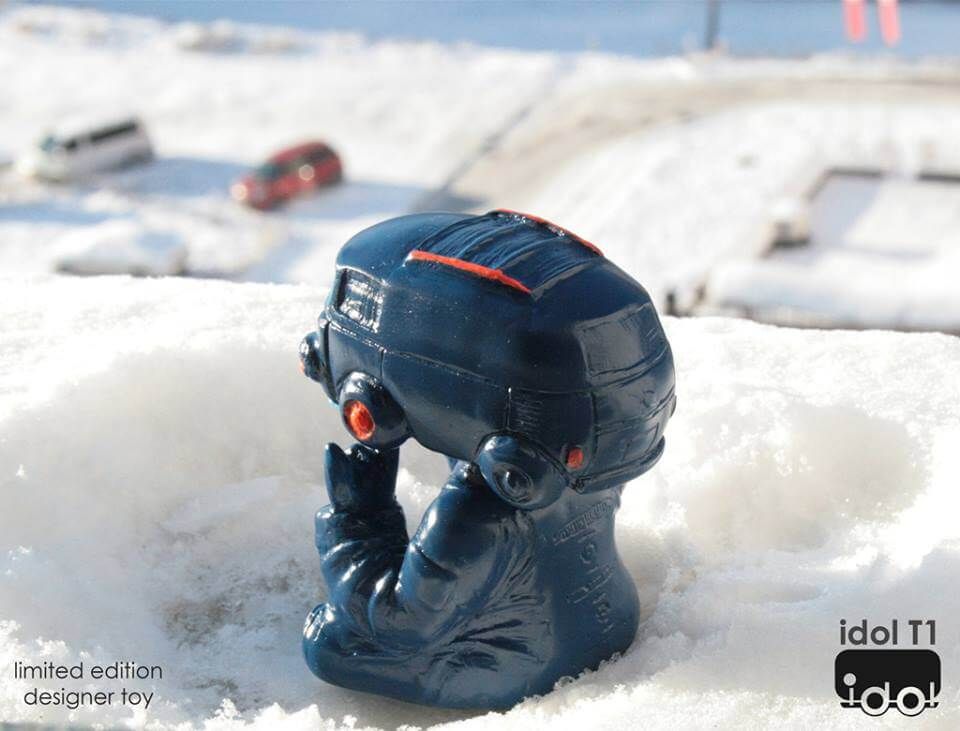 Hand sculpted, hand casted and airbrush painted resin toy measuring 3.94 x3.14 x 2.76 inch.
Get your groove on HERE for $63. Limited to 50 pieces.
Artist page: www.andykurovets.com
Castbreeder  page: www.facebook.com/toycastbreeder