The time for play is NOW! Capsubeans announced their second Blind Box mini series yesterday and the theme is: Lets Play! The Capsubeans Lets Play Blind Box series features all new designs for your collection. There are 10 designs in total, 8 are the common with 2 secret designs hidden away! The figures stand at around 2.5-3.5inches tall. Lets take a look at some of the designs in this series, shall we?
We loved the first Space series by Capsubeans, and it was evident you guys did too with the number of blind boxes we sold on the TTC Shop. So we definitely jumped at the chance to bring back the second series.
If you would like to purchase Lets Play, we have these available to purchase for £15 per blind box. If you would like a full case, add 8 blind boxes to your cart and you will receive a case.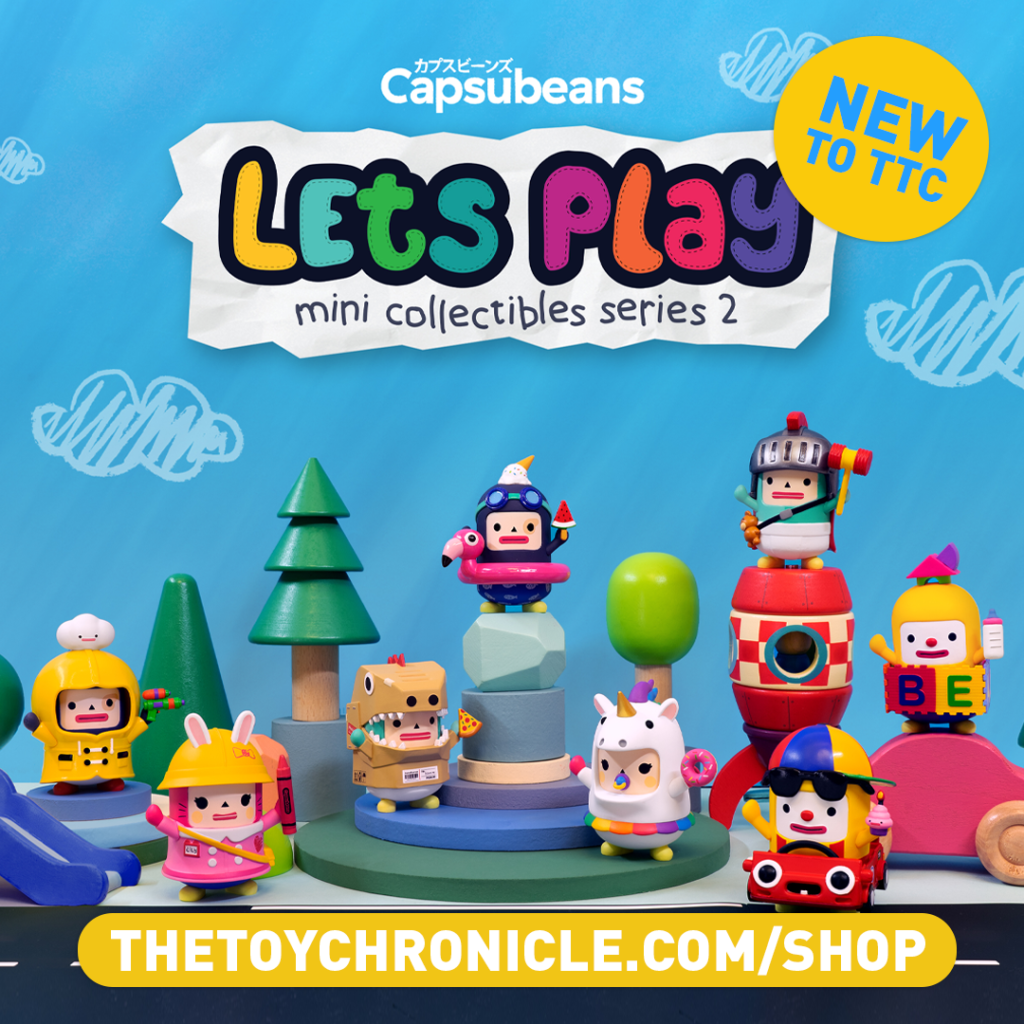 Check out the cute video that Capsubeans put together for this series below…
You can still pick up the Deep Space Blind Box series on the TTC Shop using the button below. We have limited numbers of these blind boxes available. These are ready to ship!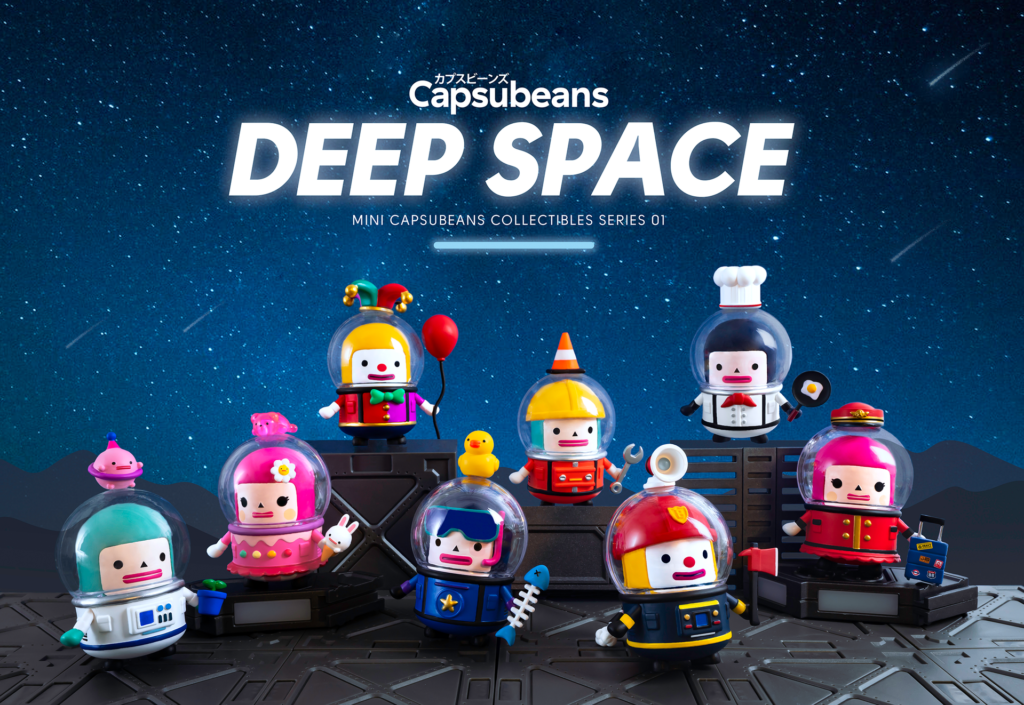 ---
Capsubeans Social Media
Facebook: https://www.facebook.com/capsubeans/
Instagram: https://www.instagram.com/capsubeans/
Twitter: https://twitter.com/Capsubeans
---
If you want to support The Toy Chronicle, we have a number of options available to you. We have started to stock a wide range of releases that we think you will enjoy. Ranging from production pieces from Superplastic, Unbox Industries & POP MART, to original pieces from our favourite artists like Sank Toys, Quiccs & Czee13. Purchasing one of our pins also really help. A quick, cheap way to also support the TTC is by making a small donation. These can all be completed below through our online shop. We appreciate all the support! Thanks!