Someone has been binge-watching The Mandalorian during the lockdown and good things have come into fruition as an outcome of the lockdown. Cue the music, dan dan dan dan…dan dan dan ,dan dan dan! yup  San Francisco bay area artist, Ben Seto who is known for his Xeric Grant award-winning comic, "Usagi Jane and The Skullbunnies." is back during these darker times hoping to give you guys some light and using the force he presents to you new edition of his Skullbunnies as they take over the galaxy with cuteness… Wait….. HAVE YOU SEEN Ben's take on Baby Yoda? HA HA so cute. let the SKULL WARS begin.
The Bundalorian travels the galaxy hunting down bad guys in exchange for credits so he can buy pizza. One fateful day he encounters a very special creature called Baby Kappa, but others are in search of it too, so together the Bundalorian and Baby Kappa are on the run until they can figure out what to do next.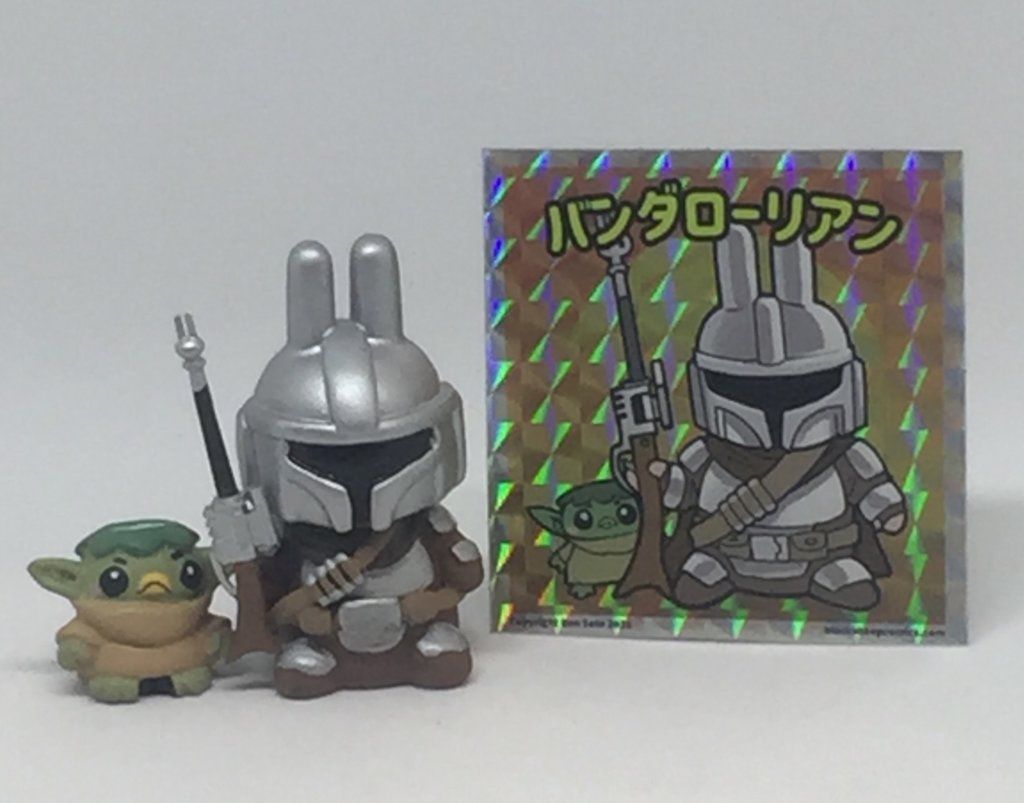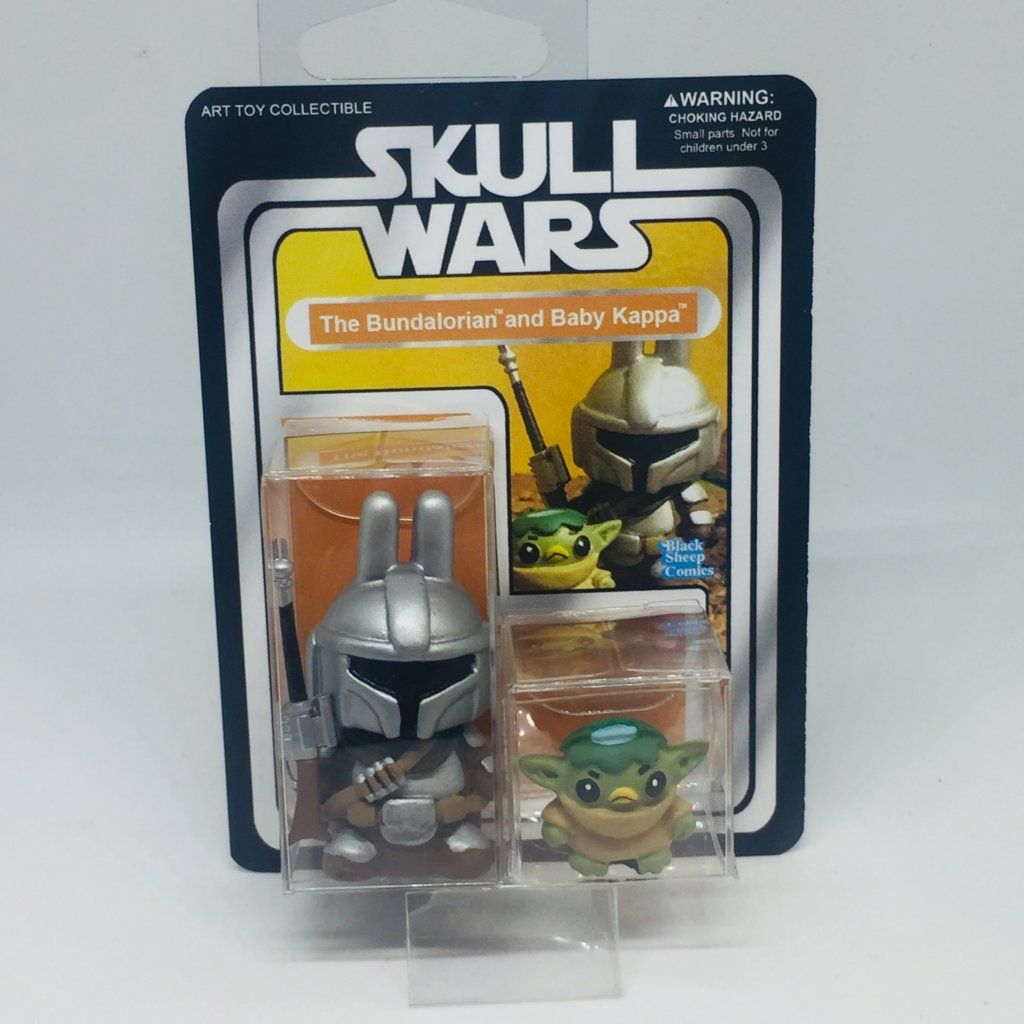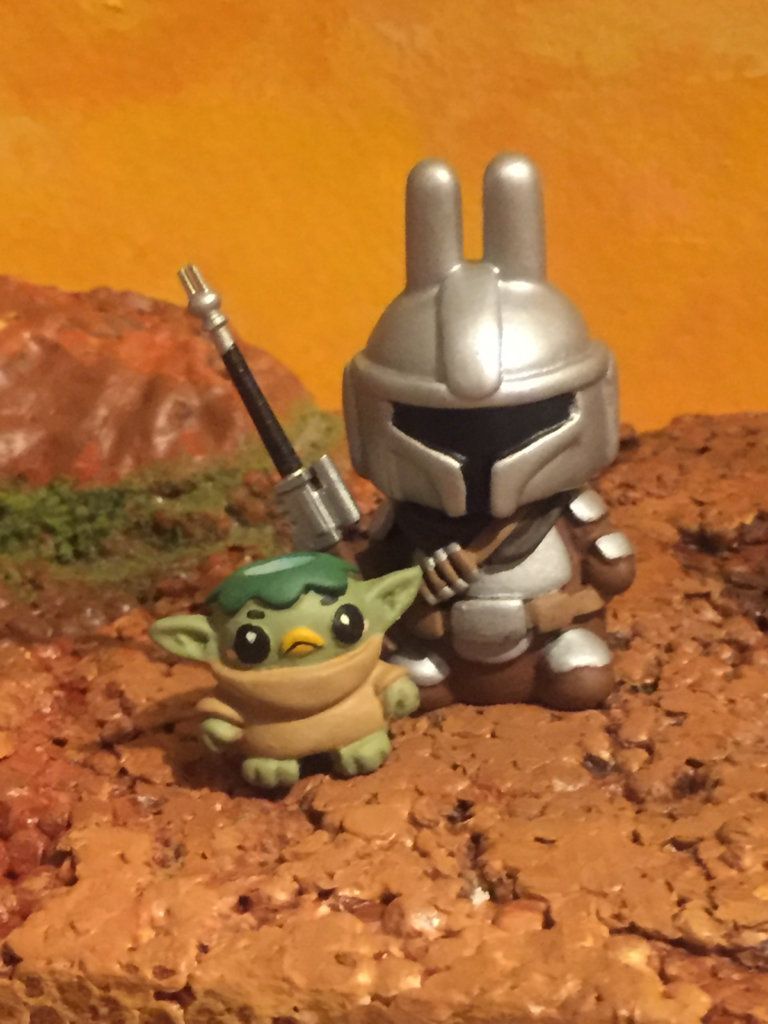 This limited edition mini resin figure set is completely hand made by Ben Seto. The Bundalorian is about 1.75 inches tall and comes with a detachable bun rifle. The Baby Kappa is about .5 inches tall and very cute. This set also comes with a special Japanese style sticker.
Release info:
-Saturday April 4, 2020 12PM Pacific Standard time USA
-Price $40.00 USD. ( currently looking up how to ship internationally tomorrow, so in the meantime on available in the US for now)
Website to buy: blacksheepcomics.com
Make sure you check out Ben's amazing work at http://www.blacksheepcomics.com/ especially is new released new book, Usagi Jane and The Skullbunnies Volume 1 from Black Sheep Comics! Find Ben on Instagram and Facebook too. Be sure to check out his upcoming art book project on Kickstarter, "The Art of Usagi Jane and The Skullbunnies, volume 1".
Fingers cross Ben will make his Usagi Jane into a figure, but for now you can grab the mini comic at http://blacksheepcomics.bigcartel.com/
You can get your daily Designer Toy fix from our TTC Mobile App. It's free too! FREE! Download on the iPhone or Android smartphones. Search for "The Toy Chronicle" and all your Designer Toy wishes will come true! Pretty much.