The first official variant of the doubled faced resin buddy Bruzzy (say that three times) is upon us! After a mystical adventure journey to the far east, Zukaty brought this little guy home;
[slider source="media: 93064,93063″ width="1600″ height="1600″ title="no"]
Hey guys, I'm Naughty Panda Bruzzy a friendly cute sometimes creepy, I love my Bamboo so please don't mess with it, as tend to get angry and have a wooden bat to protect it ;).
[slider source="media: 93065,93066″ width="1600″ height="1600″ title="no"]
Bruzzy stands 4.5 inch tall, a resin cast with a double face side head.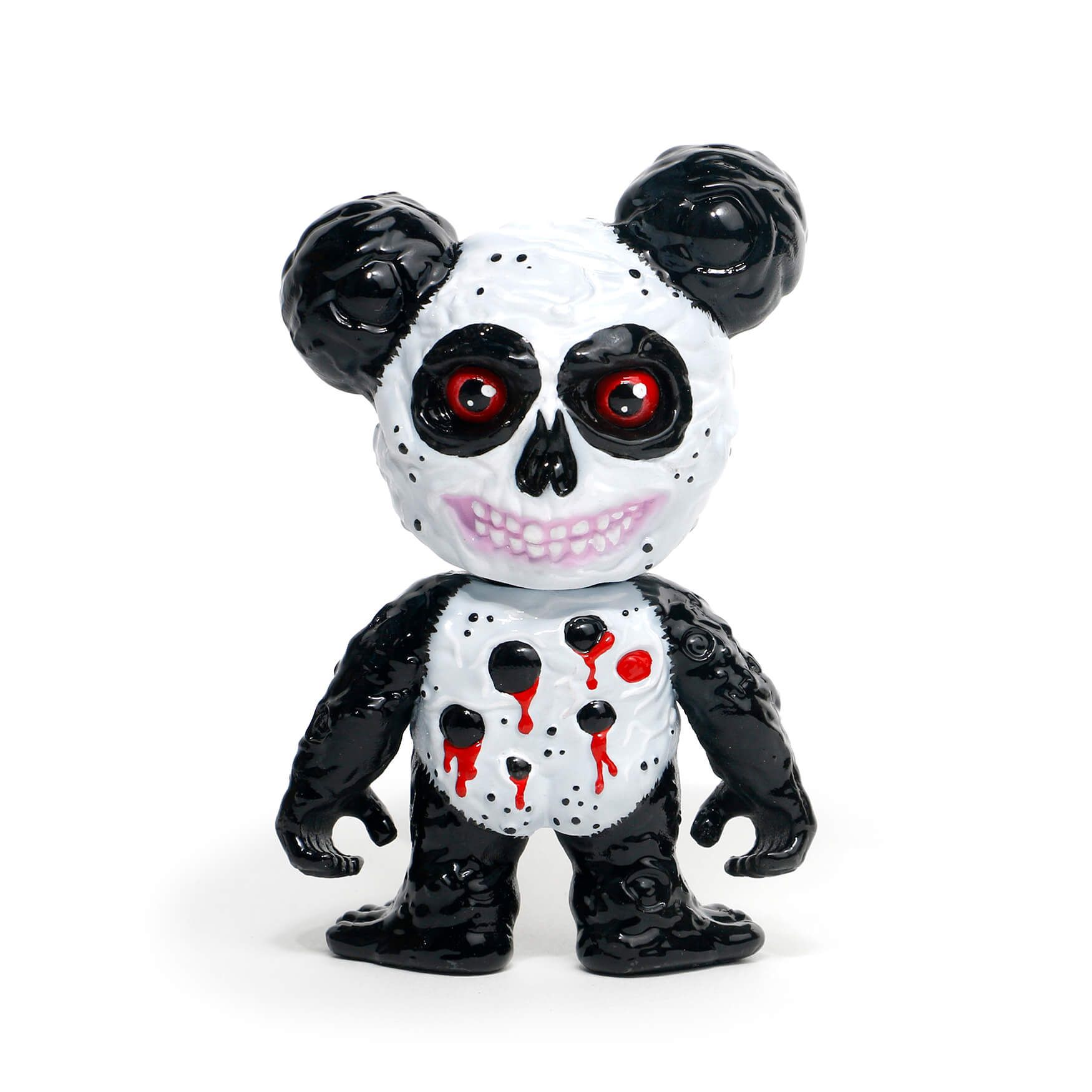 In this new edition Bruzzy was airbrushed, hand painted with gloss finish. A run of 10 pieces for $85 each. It will be packaged in bag with header card and will include plastic Bamboo stick and Wooden bat accessories. Pre-orders now open HERE.
[box title="Important Details"]
Price: $85 each.
Release date/time: Pre-orders now open!
Link to Site: http://zukatyartz.storenvy.com/products/23019492-mini-bruzzy-panda-resin-figure-by-zukaty-limited-pre-order.
[/box]
Also, Bruzzy resin blanks are now available HERE for $40 each! Get customising!
[slider source="media: 93069,93068″ width="1600″ height="1600″ title="no"]