Daymmmmm, we didn't see this one coming! As Martian Toys is flying over for ToyCon. Ryan Rutherford of Brutherford Industries will be too, exciting times for ToyCon attendees. The guy who brought toy epic Ice Scream Man, BOOM Splat  and Melt Knuckles, as well as other cool stuff is coming. Joining Martian Toys booth at ToyCon, obviously he's bringing you folks some tasty toys and EXCLUSIVE shit.
While we have your attention Jr. Scoop by @tamarapants Ryan has got 3D files and prototypes if anyone wants to produce him. COME ON GUYS MAKE IT HAPPEN adorbs!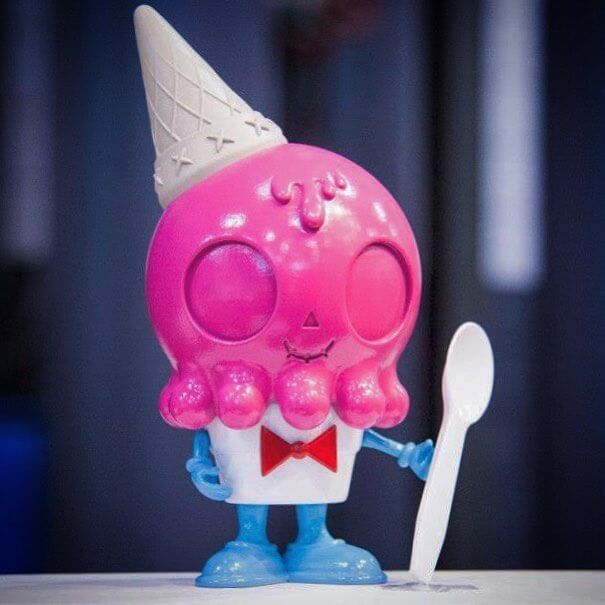 Find Martian Toys Booth #11-12 at ToyCon.
Find Ryan http://www.brutherford.com/ and  Instagram, Facebook and Twitter.