Brutherford has finally found a little time in his hectic life to finally release more colourways to the BOOM splat grenades. Luckily enough I had an opportunity to get my filthy hands on a special  Heisenborg Edition BOOM Splat Grenade and you can find the review HERE. Brutherford once again makes a comment on the contemporary world and a need to "Melt" the violence… or possibly he's trying to suggest something about the duality of man, the Jungian thing… or maybe he's just a one trick pony.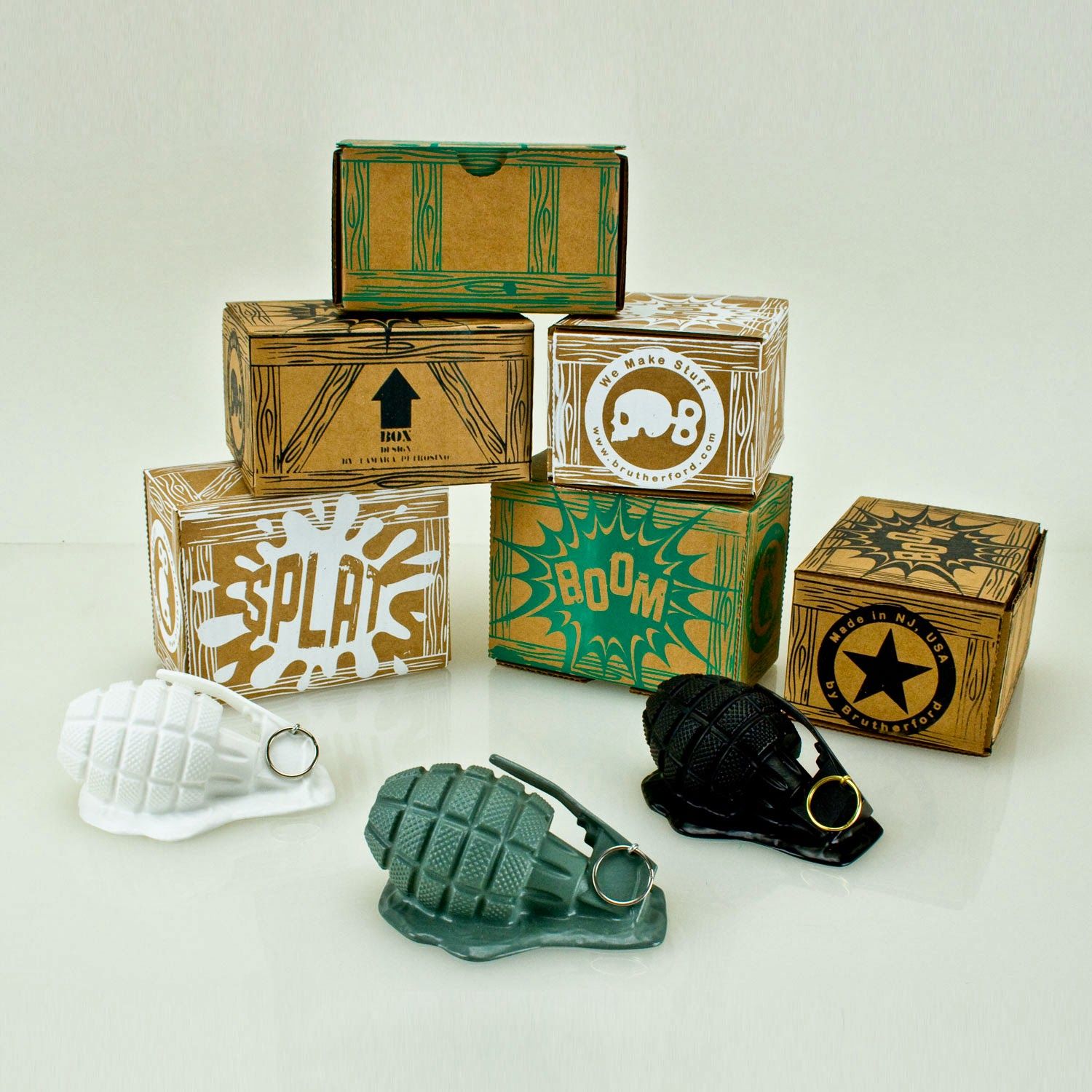 BOOM SPLAT is a true scale fragmentation grenade melting in to the ground. The surfaces on this piece have been modified with different finishes, some matte and some gloss. This treatment gives the piece a complex appearance that seamlessly change from textured, matte details to a smooth glossy finish just as it would if it were an actual melting object.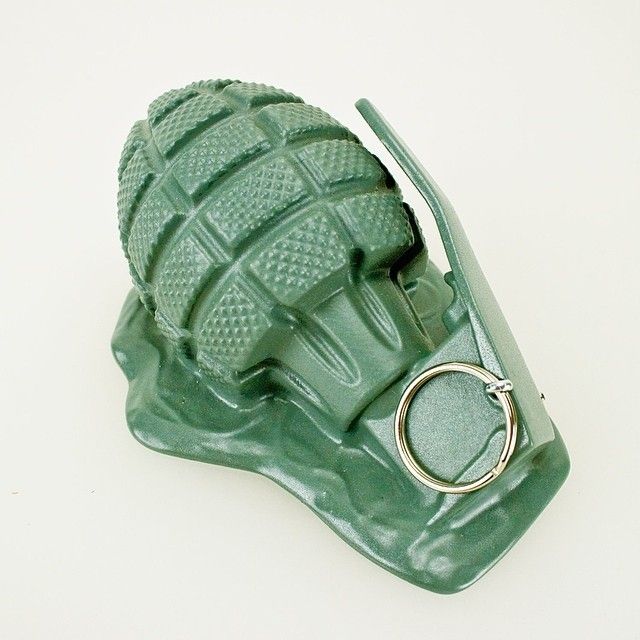 These are the 3 colours of the grenade that Brutherford  have wanted to see ever since brutherford came up with the concept. The green is based of the color of little plastic army men and IT LOOKS FANTASTIC! Limited to 50 pieces each one signed, numbered and packaged in a silk screened  box designed by Tamarapants. As always every piece was made by Brutherford  in NJ and this time Brutherford  even silk screened the boxes all by himself.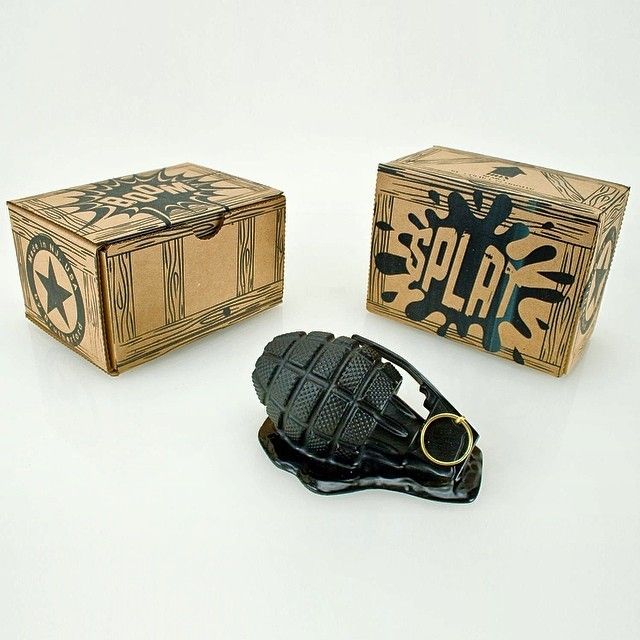 The Black and White editions make a fantastic set, the white version includes the same chrome ring and pin as the green and previously released pink editions. The black edition is set apart with a gold pin and ring. Both versions are limited to 50 pieces each signed , numbered and packed in a colour matched silk screened box.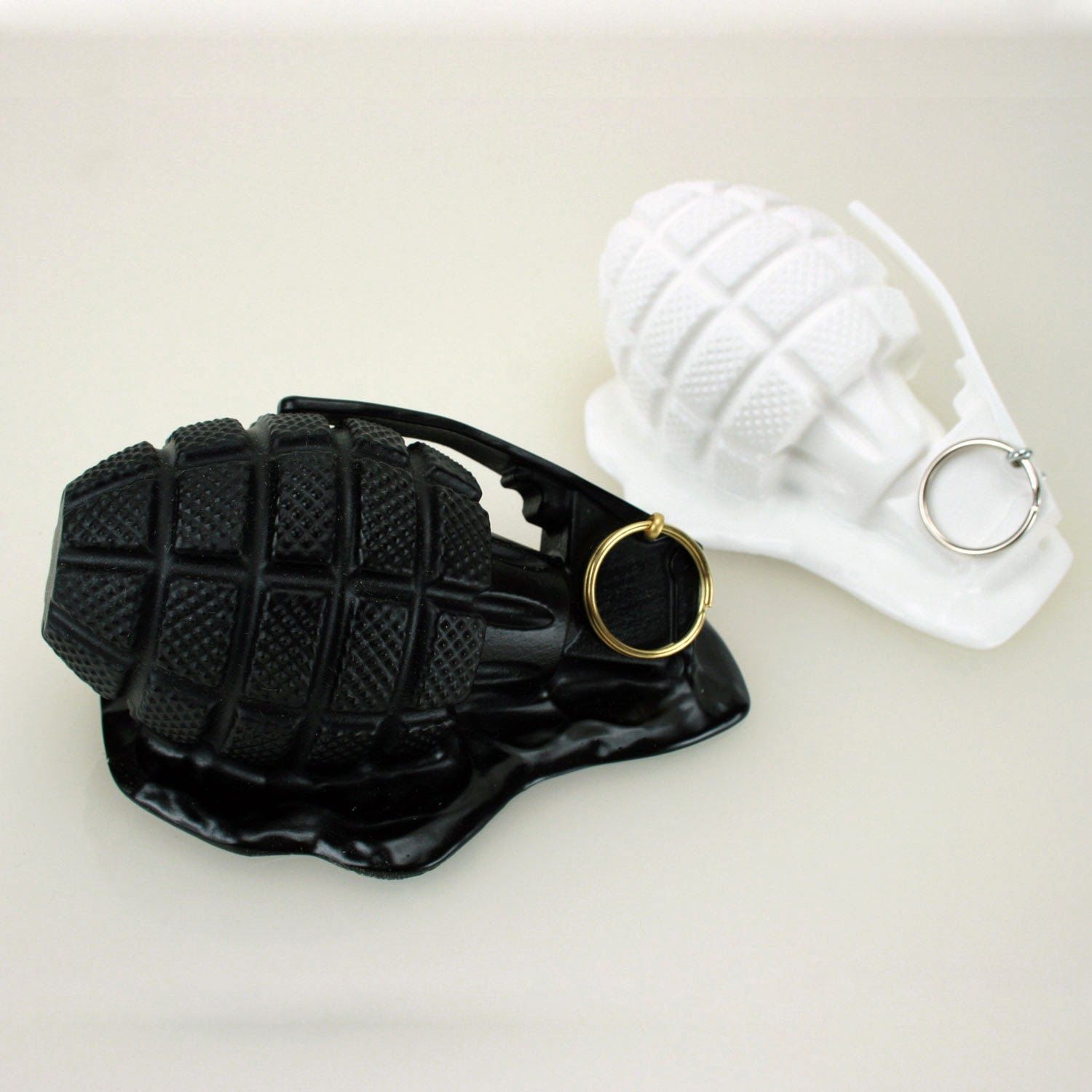 The Boom Splat Grenades retail at $50 (Around £30) you can directly purchase one HERE ,  indecisive? read the review HERE Find him on Instagram Facebook Twitter Thank you again Ryan