We've been eagerly anticipating the new Kidrobot Dunny series "The 13" by Brandt Peters and Kathie Olivas, and today we got to see a stop motion trailer of a few of the dunnies.
In this short clip you get to see dunnies 1 through 6! The names are a bit hard to read (which is kind of the point of a teaser) but you can at least see what the amazing dunnies will look like. These are dropping on October 16th, and there will be release party in at 3D Retro on that day!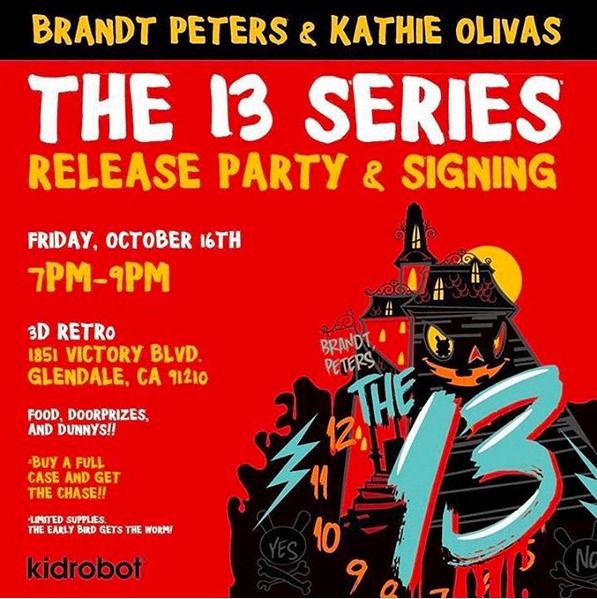 I wish I could make it to the party but I'll be travelling elsewhere during that time =(. There will be so much fun there! Good opportunity for local folks to see Brandt and Kathie!!
Follow the Instagram links below for more reveals!
Kathie Olivas / Circus Posterus
Video & image from Brandt Peters' Instagram and Kidrobot's Instagram.