Dynamic duo Brandt Peter an Kathie Olivas are planning a a two person show at Sally Centigrade;
Outer Limits: Kathie Olivas and Brandt Peters Two Person Show will have the opening reception on Thursday, June 16 (5-9 PM) it will be on display from June 16 to July 23.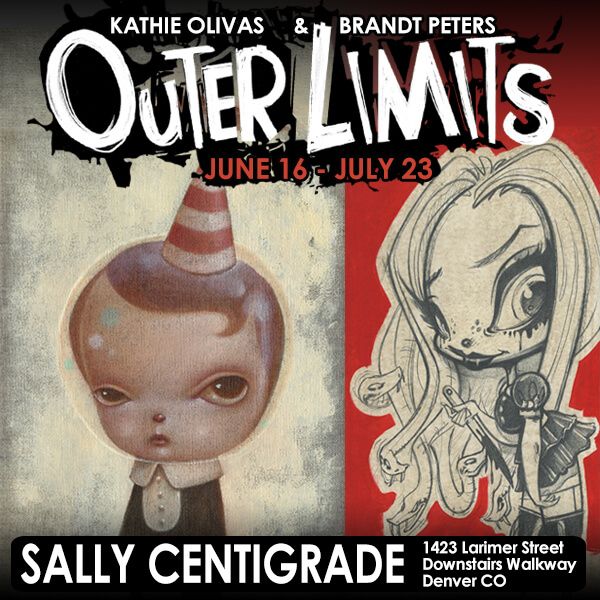 WHERE?
Sally Centigrade Art Gallery
1423 Larimer Street
Downstairs Walkway, Suite 080
Denver, Colorado 80202
But that's not all folks, Friday, June 17 at 6 PM at: LOWBROW DENVER: 38 Broadway, Denver CO 80203 there will be a Come meetup, after the opening day of Denver Comic Con. Brandt Peters and Kathie Olivas will be in attendance, drinking beers and oggling toys (sounds like fun)!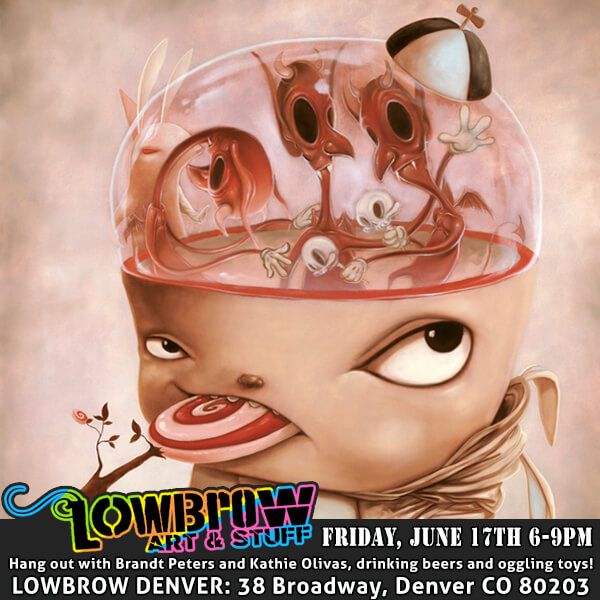 As if that didn't already have your fancy thoroughly tickled, we will also have new newness, including the new Stranger Factory Coloring Book!!!!
If you're in the neighborhood don´t be shy and say hello, you can say that your friends at The Toy Chronicle sent you, we are sure a couple of extra beers will find a way to you!