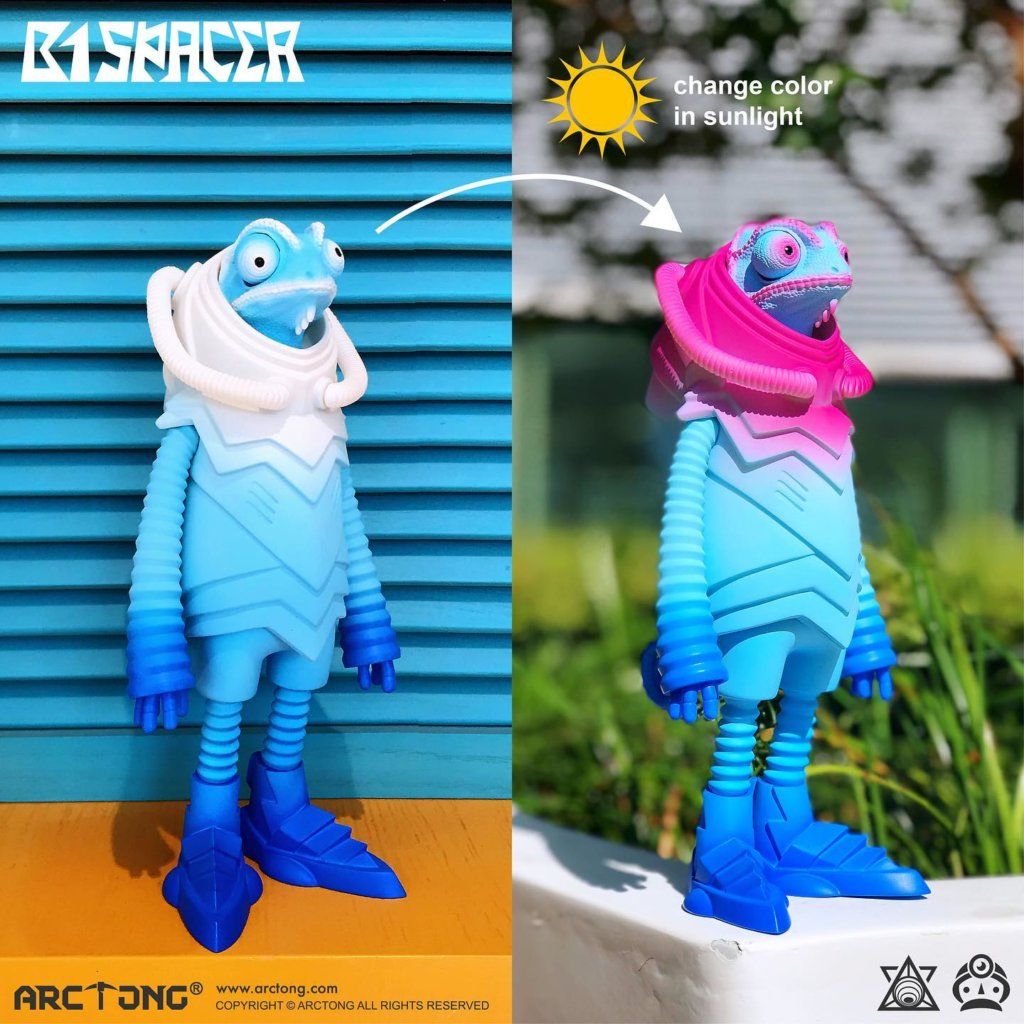 If you were a kid of the 90's, you will have encountered those heat-sensitive t-shirts that captured the imagination for about forever. We loved them, that is why we are loving the new Blue Ice UV B1 Spacer release by Arctong Toys! Cos they is HEAT-SENSITIVE and change colour in the sun!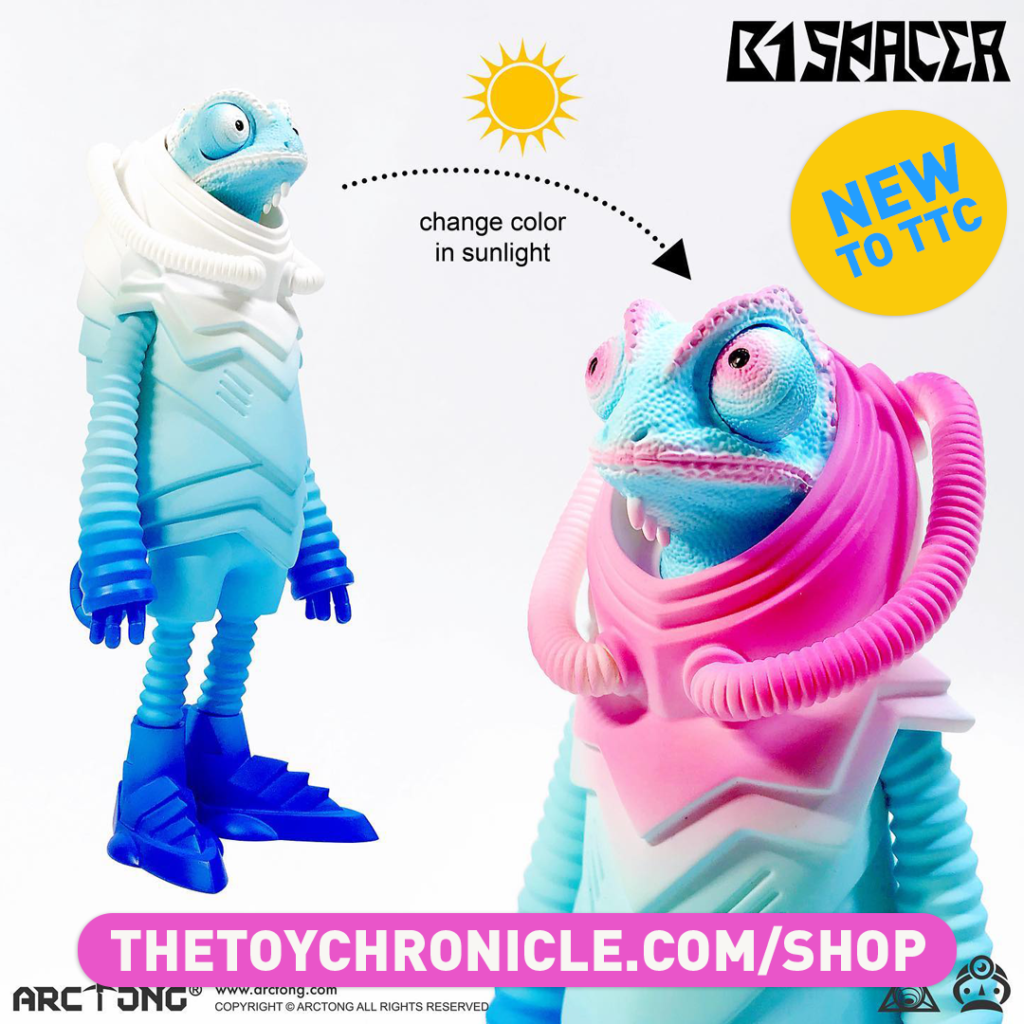 The TTC Shop has a limited number of these available for purchase. They are expected to ship in September, but hoping to get these sooner. They're priced at £140 + shipping.
These 8inch B1 Spacer Blue Ice UV edition are made from a mix of soft vinyl & resin, the head & tail are magnetic so you can move them about, same with the eyes too. Limited to 199 worldwide with TTC stocking 16 of these.
---
Arctong Toys Social Media
Facebook: https://www.facebook.com/Arctongtoys/
Instagram: http://instagram.com/arctongtoys
---
If you want to support The Toy Chronicle, we have a number of options available to you. We have started to stock a wide range of releases that we think you will enjoy. Ranging from production pieces from Superplastic, Unbox Industries & POP MART, to original pieces from our favourite artists like Sank Toys, Quiccs & Czee13. Purchasing one of our pins also really help. A quick, cheap way to also support the TTC is by making a small donation. These can all be completed below through our online shop. We appreciate all the support! Thanks!