We need a tall glass of Hawaiian Punch, please? Something to cool our minds after the heatwave we have crazily experienced today in the UK. Oh, yeah, we could always drinking the latest collab between Shifty Toys x Madmonk with the Hawaiian Punch Stretch Monster that is currently available as part of a 24hr lottery! Check out details below!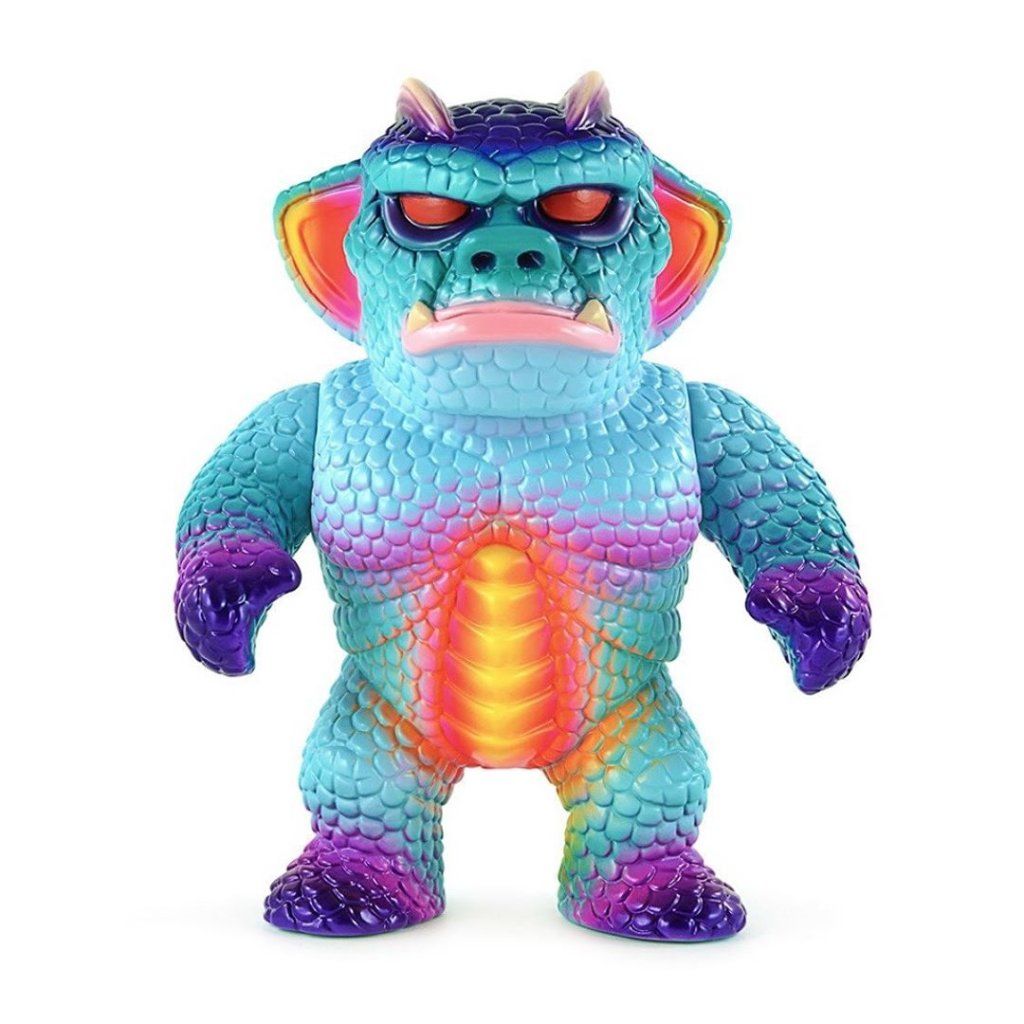 These mean looking Hawaiian Punch Stretch Monsters are priced at $130 + shipping (25$ overseas, 20$ Europe, 10$ France). There are five available as part of this lottery, each standing at around 5.5inches tall. These Stretch Monsters are made from soft vinyl.

Details on how to get involved in this 24hr lottery are below:
To enter the lottery please send @Shifty_Toys a DM with detailed infos:
•Name
•Address
•Telephone Number
•Paypal Address
Only one entry per household please!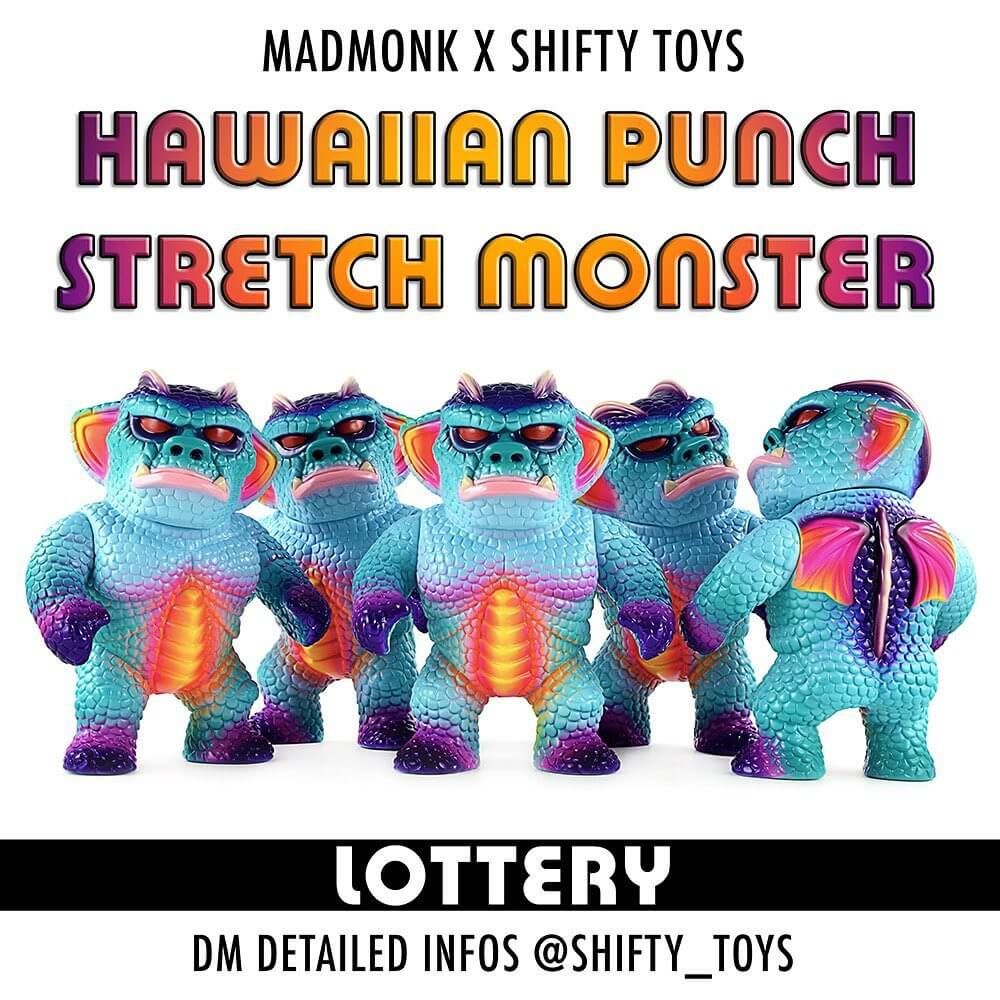 ---
Shifty Toys Social Media
Facebook: https://www.facebook.com/shifty.toys/
Instagram: https://www.instagram.com/shifty_toys/
---
Madmonk Social Media
Instagram: https://www.instagram.com/madmonk1869/
---
If you want to support The Toy Chronicle, we have a number of options available to you. We have started to stock a wide range of releases that we think you will enjoy. Ranging from production pieces from Superplastic, Unbox Industries & POP MART, to original pieces from our favourite artists like Sank Toys, Quiccs & Czee13. Purchasing one of our pins also really help. A quick, cheap way to also support the TTC is by making a small donation. These can all be completed below through our online shop. We appreciate all the support! Thanks!