Happy Panda Toys has some exclusives dropin' at DCON2016!
From artist Chris Milnes AKA Mucky Chris here is the Biggie Buddha Hammered Iron Colorway;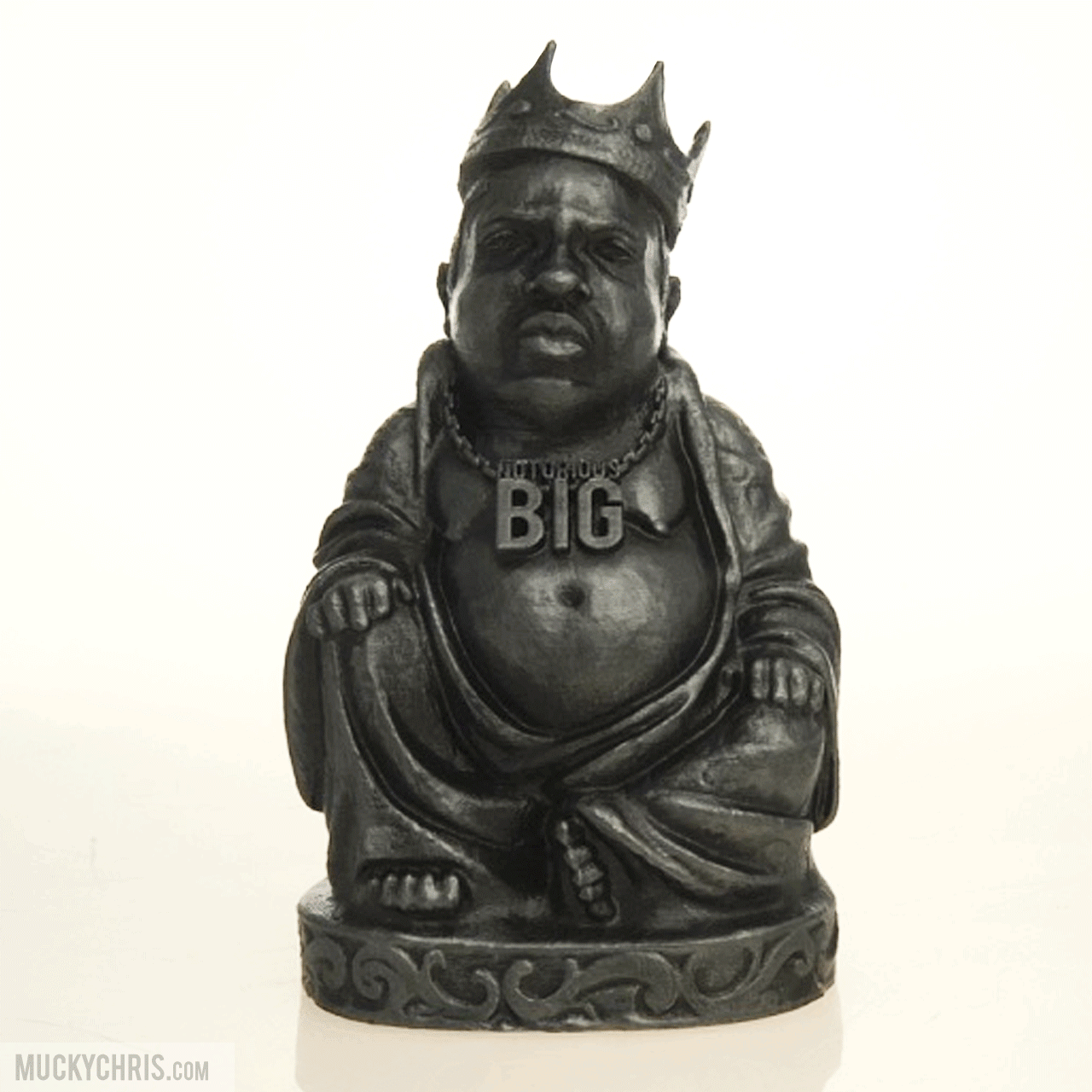 "Chris has been fusing pop culture idols (from Star Wars to Iron Maiden) with religious idols for years. Now he has created his iconic Biggie Buddha in a special Hammered Iron colorway just for DCon."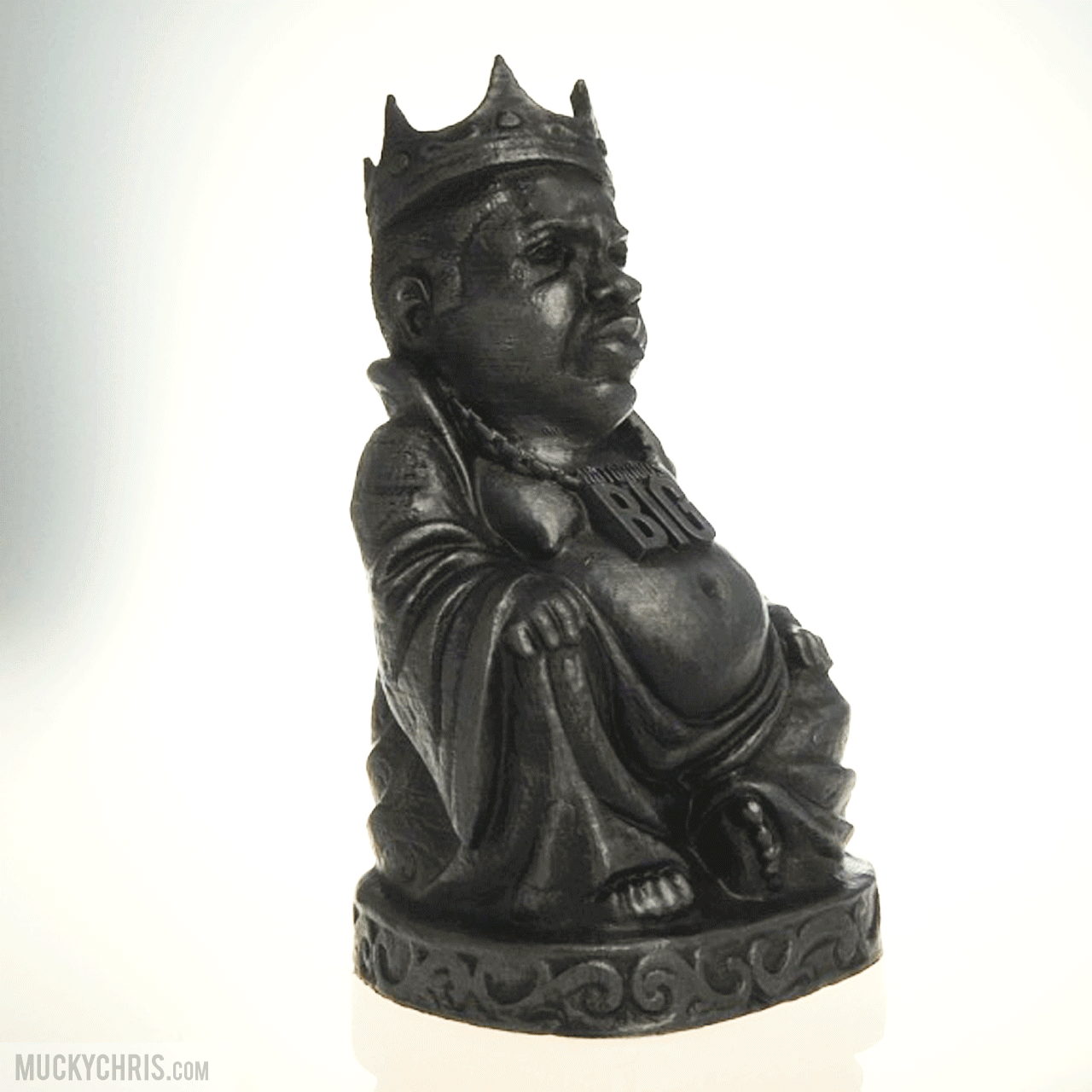 This is a 3d printed piece. It will be available at Booth 1022. Limited to one 6 inch piece and 5 2 inch pieces. Retailing for $30 and $10. We cannot help pointing out that this has a RYCA vibe going on.
Don't forget to visit Happy Panda Toys at Booth 1022!