TA DA! Travis Cain BBFs love hurts mini vinyl blind box series makes a comeback. It's taken five long years. From all the leaks and sneak peek we've shown you for the past few months they are ready for your collection. The rumors are TRUE after Kidrobot posted a photo of the box back in Feb HERE. Plus finding some illustrations HERE back in April. Today we had to pinch ourselves as Kidrobot sent out newsletter saying they are available.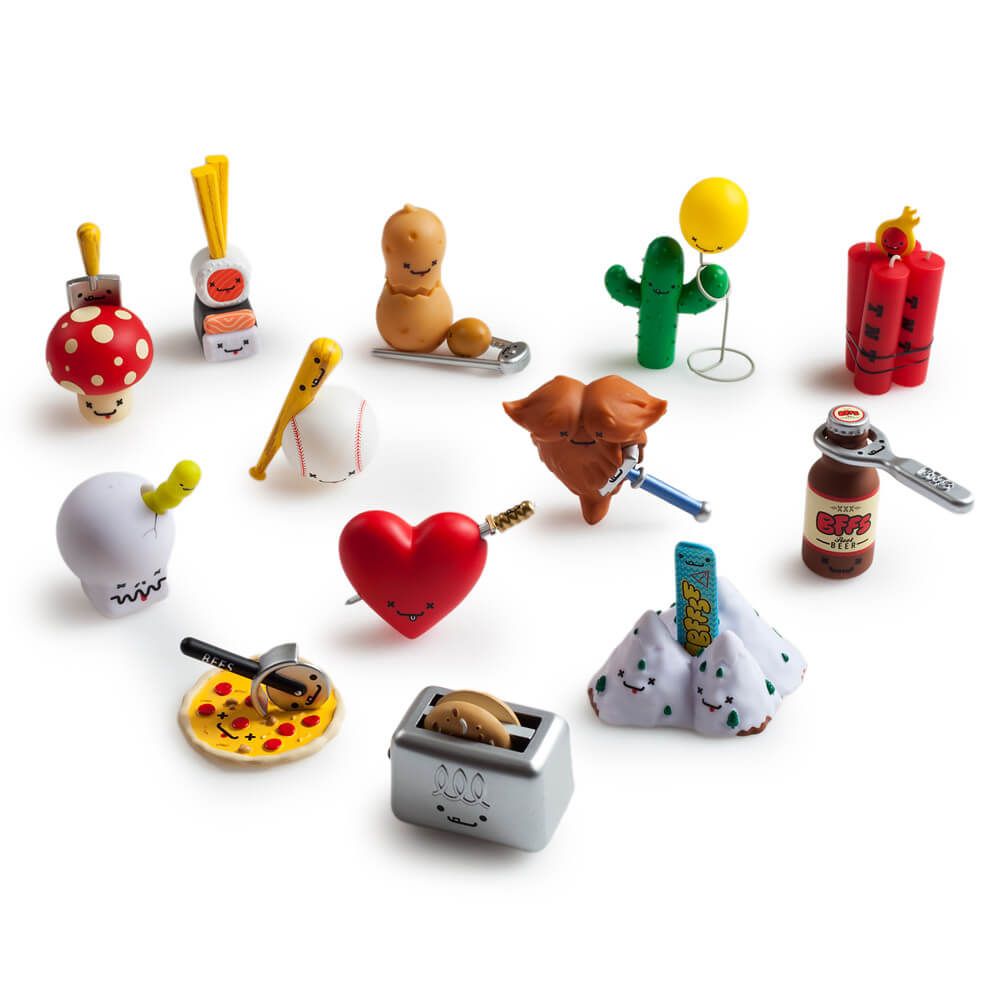 "The characters are best friends but shouldn't be…they could be each other's undoing."
The BFFS Mini Series is back by popular demand! Travis Cain and Kidrobot debut a third series of famed frenemies with 13 new blind box styles! Each blind box comes with a pair featuring interlocking action! These BFFs are perfect together!
Looks like another killer BFFS series. WE NEED THAT SUSHI ONE!
[slider source="media: 52305,52303,52313,52314,52311,52304,52306,52307,52308,52309,52310,52312″ limit="38″ width="800″ height="600″ title="no" pages="no"]
You can buy them now at http://www.kidrobot.com/  or your local vinyl toy retailer like http://www.mindzai.com/ , http://www.tenacioustoys.com/ and https://www.collectanddisplay.com Priced around $ 9.99 per 3? blindbox.
One thing we have to say, BFFS Love Hurts Mini Series 3 look a little different compared to series 1 and 2? Never the less still a cool series. We will be hunting down the sushi, beer, pizza and beard!
Find Travis via http://artforindustry.com/