Patrick Wong's Beat series is growing. We're up to part 6 of this rad resin figure series and the MPC 3000 sampler gets the Patrick Wong treatment! Over here at TTC we cannot get enough of the Beats series and judging by past sales you guys have the same feeling towards the series.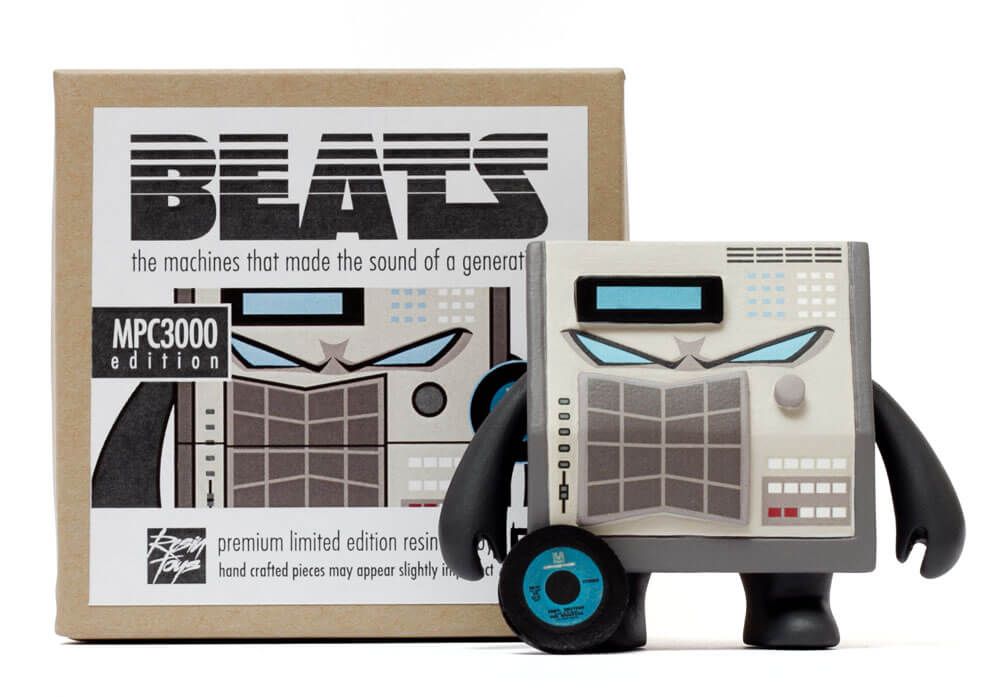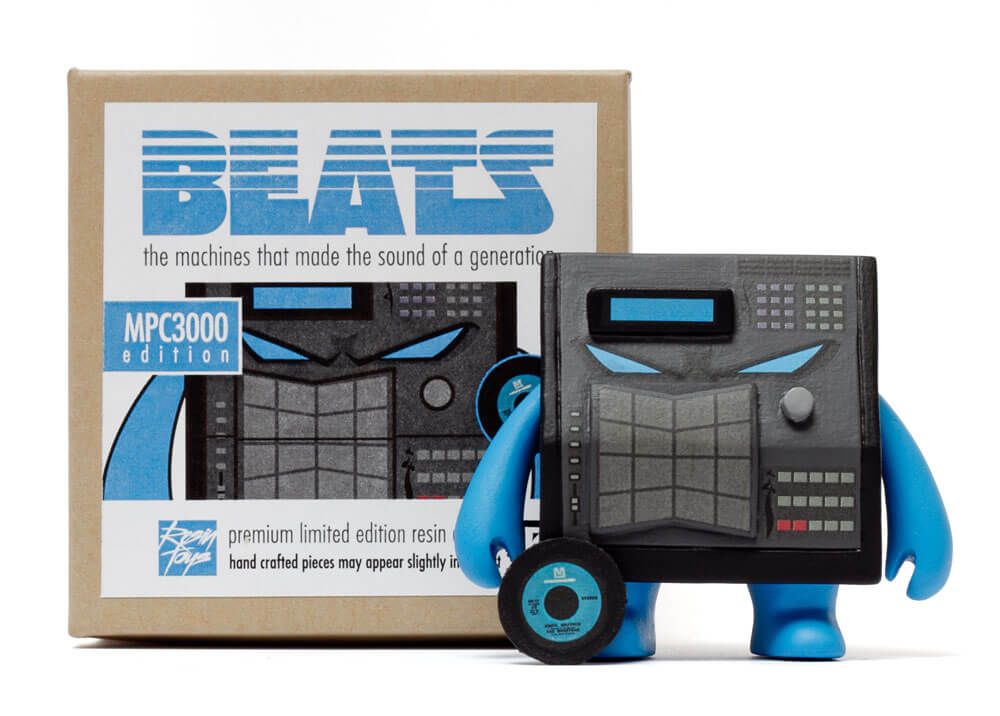 Expanding on his Beats Series of resin minifigures, Canadian artist Patrick Wong reveals his latest addition titled "MPC 3000". The figure measures approximately 3 inches and is inspired by the renowned sampling workstation of the same name released in 1994. The series is primarily aimed for music production enthusiasts to mark the evolution of sampling technology as resin collectible art.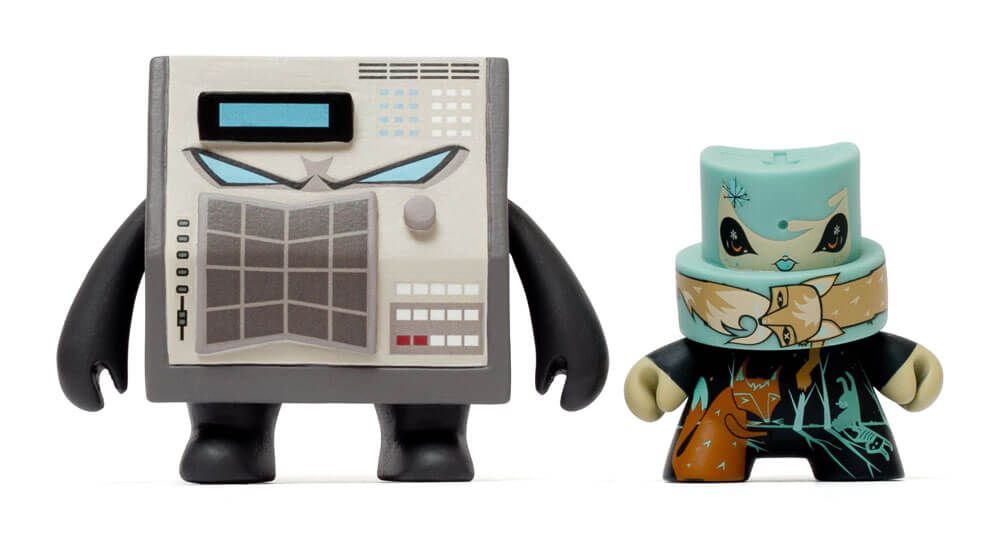 Part 6 comes sealed in shrink film with a numbered card, packaged as others in the series with a kraft gift box, and comes with one toy record accessory of a Melvin Bliss 45 featuring the classic break in "Synthetic Substitution".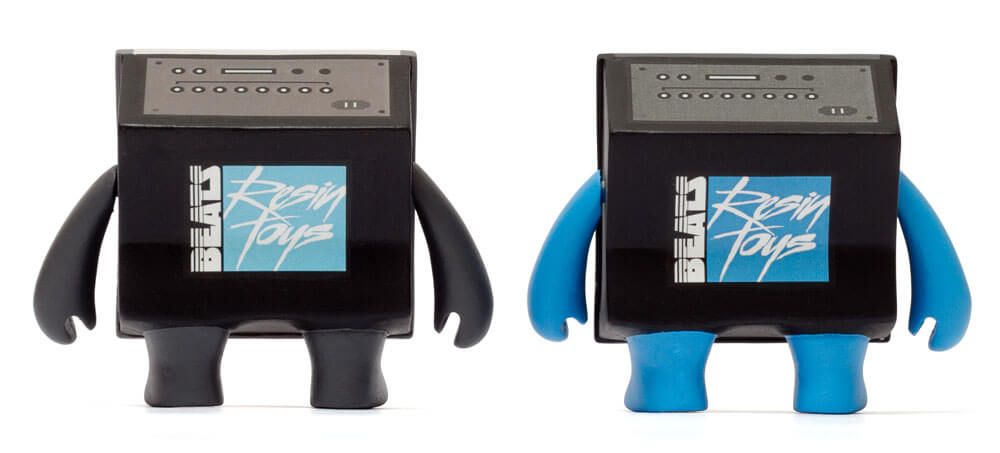 About Beats Series:
The Beats Series is a collection of collectible resin art toys targeting beat producers and designer toy enthusiasts. The series is based on a genealogy of key samplers from the late 80s to 2009 such as the SP1200 and Maschine – marking the beginning, evolution, and end of sampling hardware as small resin art figures. Part 1: MPC60, Part 2: SP1200 (SP12 Variant), Part 3: ASR10 (EPS16+ Variant), Part 4: MPC2000XL (Blue & Beige), Part 5: ASR-X (ASR-X Pro Variant), Part 6: MPC3000 (Beige & Black).
About Patrick Wong:
Patrick Wong is an artist and illustrator based in Vancouver, Canada. He has been recognized by Applied Arts Magazine, American illustration, Society of illustrators Los Angeles, and Creative Quarterly for his work. Patrick received his BFA in Visual Art (Illustration) from Emily Carr University of Art + Design and began his career as a commercial artist with clients such as The Washington Post, The Sunday Times, and the March of Dimes Foundation.
You can find Patrick via Website,  Instagram and Twitter.
(info and photos lifted from Patrick Wong)