After melting our hearts early January, Chris Ryniak Figgle Bits get a makeover and still cute as ever. Having the original orange colourway, we can voucher the quality production from Squibbles Ink + Rotofugi.
"The Figgle Bits are back! Gubble, Fibbly and Plopp are here to bring some delightfully chubby big-eyed cute monster fun to your life! Designed and sculpted by Cleveland-based artist Chris Ryniak, and produced by Squibbles Ink + Rotofugi. Editions of 275 of each character have been made in this vibrant green color."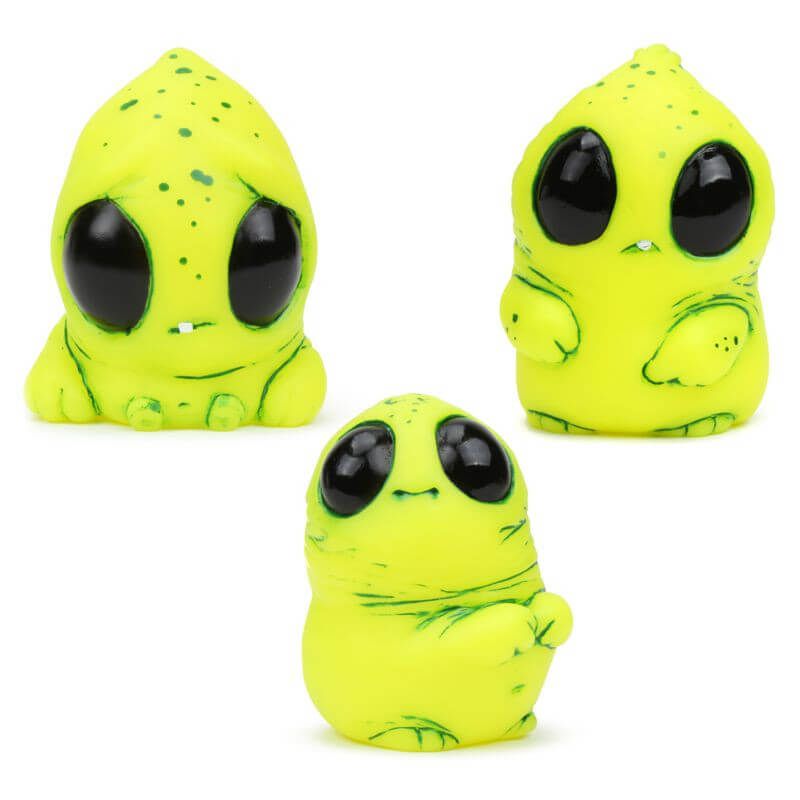 [slider source="media: 32218,32219,32220″ width="1100″ height="1100″ title="no"]
Made of rotocast vinyl and packaged in a bag with header card.
Figgle Bits Set of 3 – Green $38.85, around £25. Or $12.95 Each, around £8.50.
Order your Figgle Bits at http://www.rotofugi.com/
Check Chris Ryniak via his Facebook ,Twitter  and Instagram.
(all info lifted from Rotofugi)