Summer fun seems out of the question in 2020, rightly so with the current global situation but that doesn't mean you can't have some fun with the new release from Bearly Available! Their new Bearly:Dead Summer Fun vinyl drops this week, and with all previous editions these have flown off the shelf!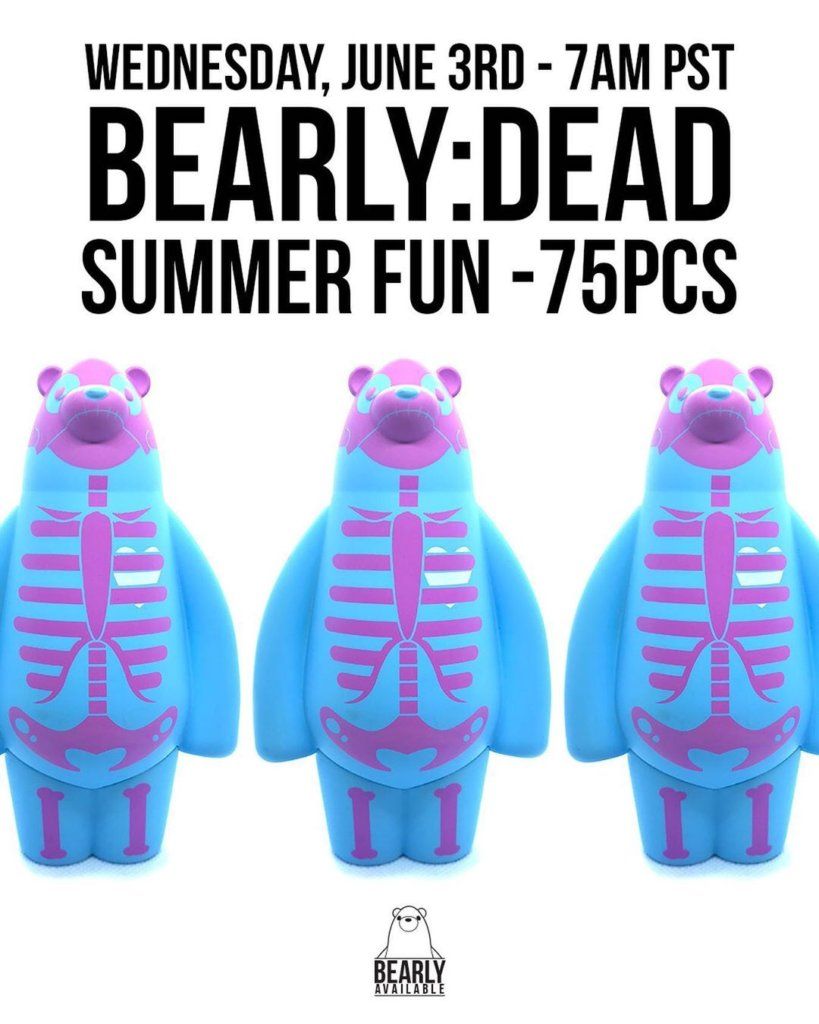 Bearly:Dead Summer Fun will drop at 7am PST (3pm BST) on Wednesday 3rd June on the Bearly Available store. Made from vinyl the Summer Fun edition stands at 5.5inches tall, limited to only 75 pieces. Priced at $40 each.
---
Bearly Available Social Media
Facebook: https://www.facebook.com/bearlyavailable/
Instagram: https://www.instagram.com/bearlyavailable/
---
If you want to support The Toy Chronicle, we have a number of options available to you. We have started to stock a wide range of releases that we think you will enjoy. Ranging from production pieces from Superplastic, Unbox Industries & POP MART, to original pieces from our favourite artists. Purchasing one of our pins also really help. A quick, cheap way to also support the TTC is by making a small donation. These can all be completed below through our online shop. We appreciate all the support! Thanks!