Poor old M5 has been put through a world of hurt by the mighty Greasebat and bears the scars to prove it!
[frame align="center"]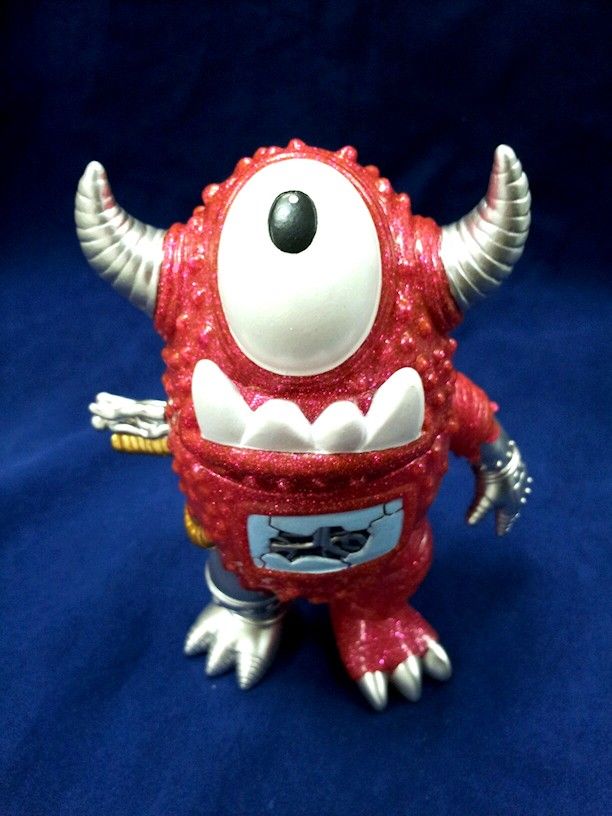 [/frame]
Cast in a raspberry glitter vinyl and hand painted by the Unbox team, M5 stands approximately 16cm tall and has six points of articulation including his cyborg stump.
Collectors can also mix and match him with his other "pop & play" buddies!Unbox are also offering fans the chance to win the original header card art!
The first twenty five customers will be entered into a special raffle and will be notified at the end of January!
Pre-orders will being today (3rd Jan) over at the Unbox website
here
and will be open while stocks last, M5 will ship at the end of January.