Romania based designer Oasim Karmieh just designed a personal project which is a tribute to non other then BATMAN. All  designed, sculpted, 3d printed and hand painted by himself. We think Batsy rocks! and in time for all the Superman Vs Batman: Dawn of Justice hype train. Clearly Oasim has the skills in all of the areas and showed his Batsy figure.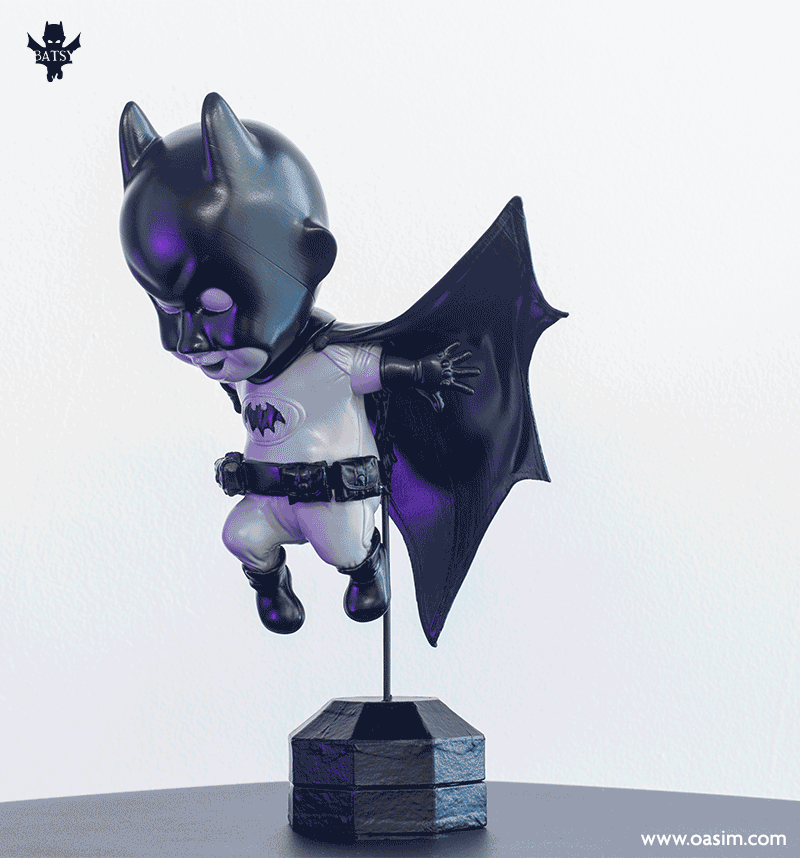 Click HERE to see the making of Batsy on Oasim Behance page.
As Oasim states Batsy was a personal fan art project, it wouldn't hurt to bug him to make one for you or release the 3D details so you can print one yourself. Find Oasim via http://www.oasim.com/ http://www.pixelophy.com/ Twitter and Instagram.
(all info and photo lifted from Oasim.com )