TTC HQ went nutts when we first saw Candie Bolton x ToyArtGallery prototype BAKE-KUJIRA at Dcon 2015. Fast forward to April and Candie was kind enough to share some photos of her visit to Japan and got to visit the sofubi factory to see Bake-Kujira being made which you can check out HERE. We would of taken the first pull red BAKE-KUJIRA prototype with all its amazing detail and and overall design. Nothing in the scene right now like BAKE-KUJIRA! This Friday you better be ready as Apparition Edition of Candie and TAG BAKE-KUJIRA The Phantom Whale will be released.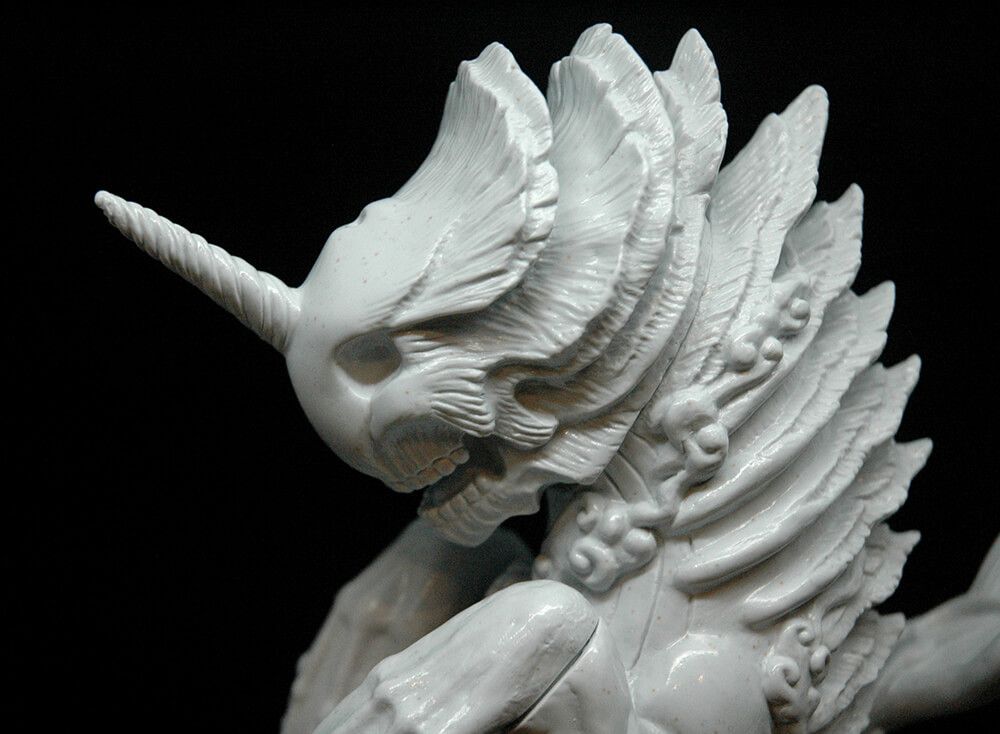 Toy Art Gallery is proud the debut of the BAKE-KUJIRA, the newest soft vinyl creation from Candie Bolton! Bake-Kujira: The Phantom Whale is the reanimated corpse of a vengeful whale spirit. It brings a curse of famine, plague and natural disasters to the village that caused its demise. They can be found on rainy nights near the coast with a host of strange birds and fish swarming around them.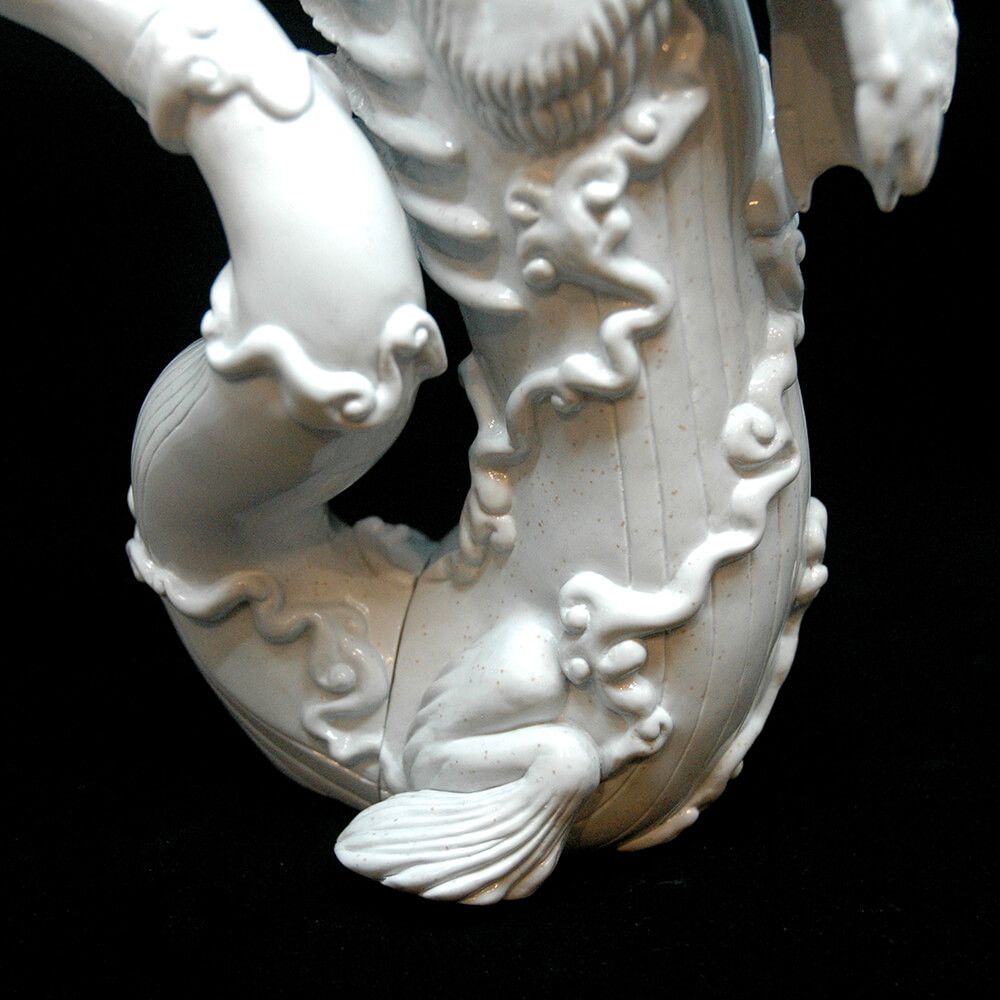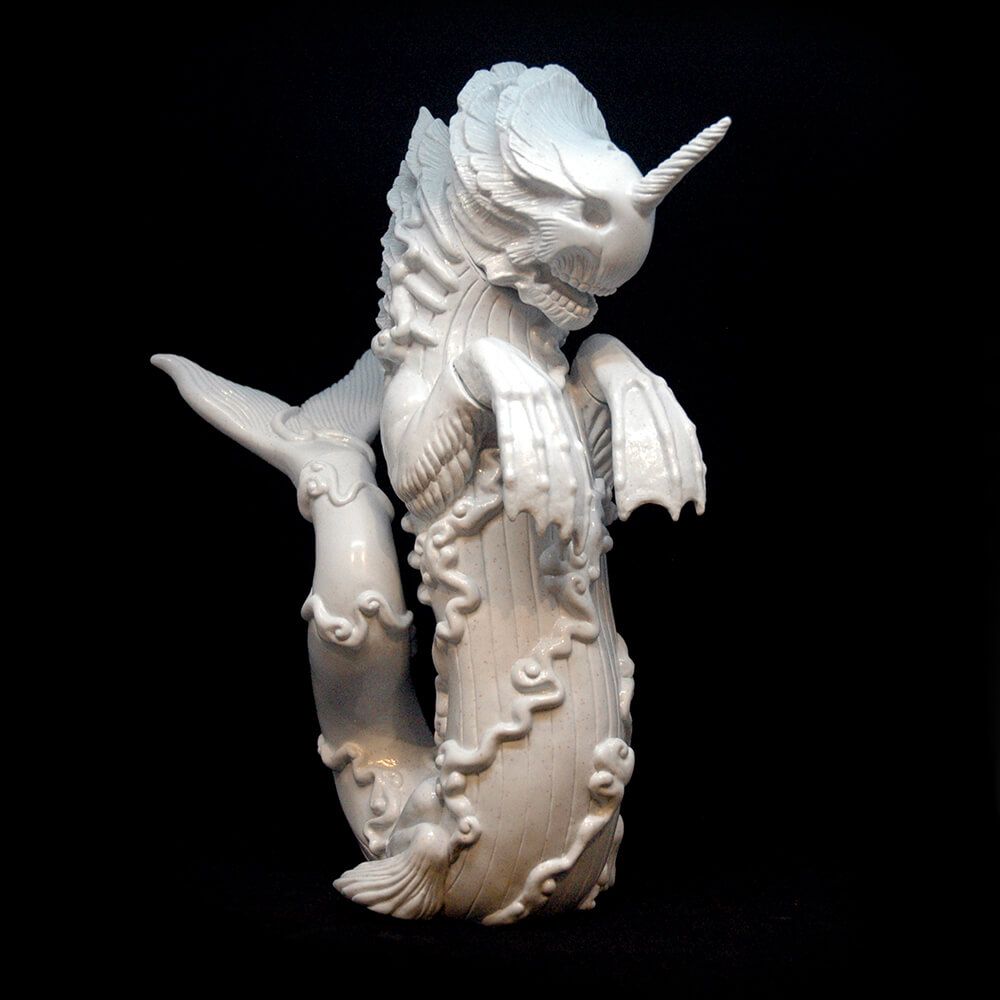 Sculpted by Macsorro. Gobsmacked at the size and the transition from how Macsorro made Candie Bolton's Bake-Kujira design into a fully fledged three dimensional work of art.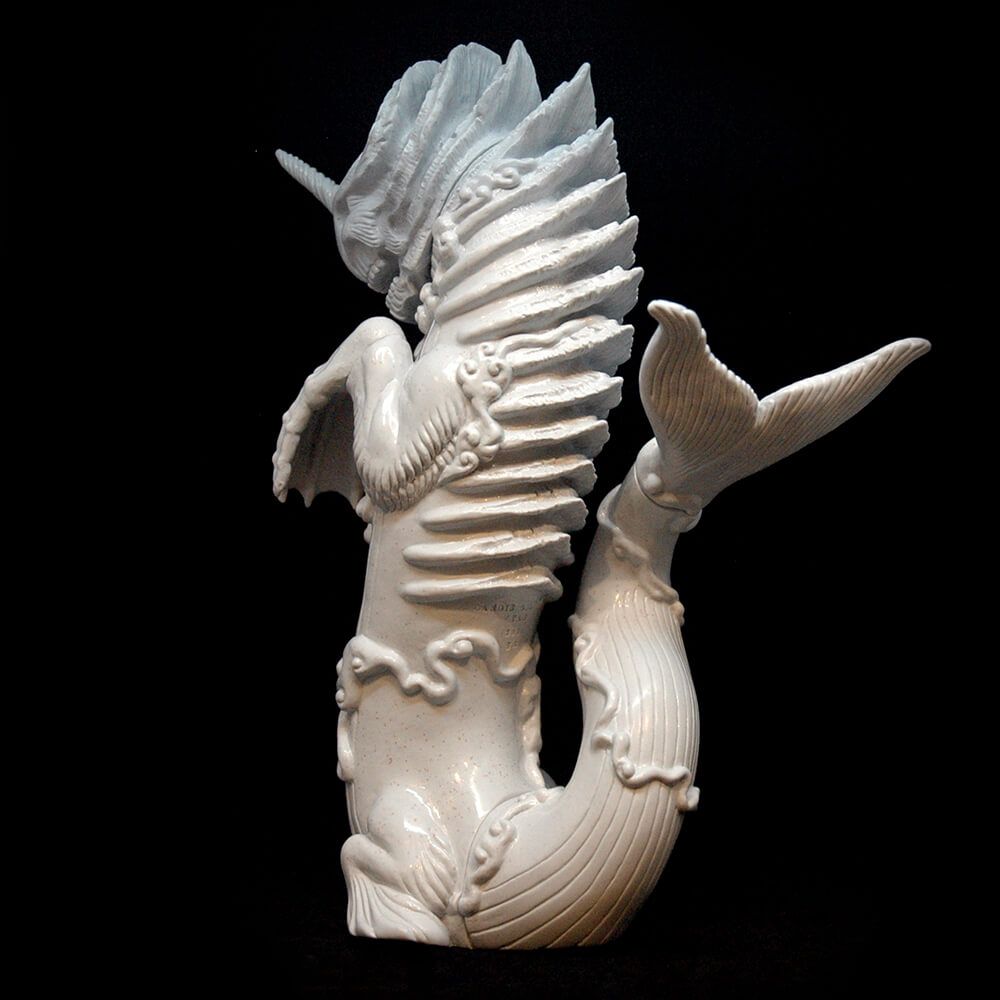 "

Inspired by Japanese folklore, Bake-Kujira is the vengeful ghost of a whale who was killed by human

"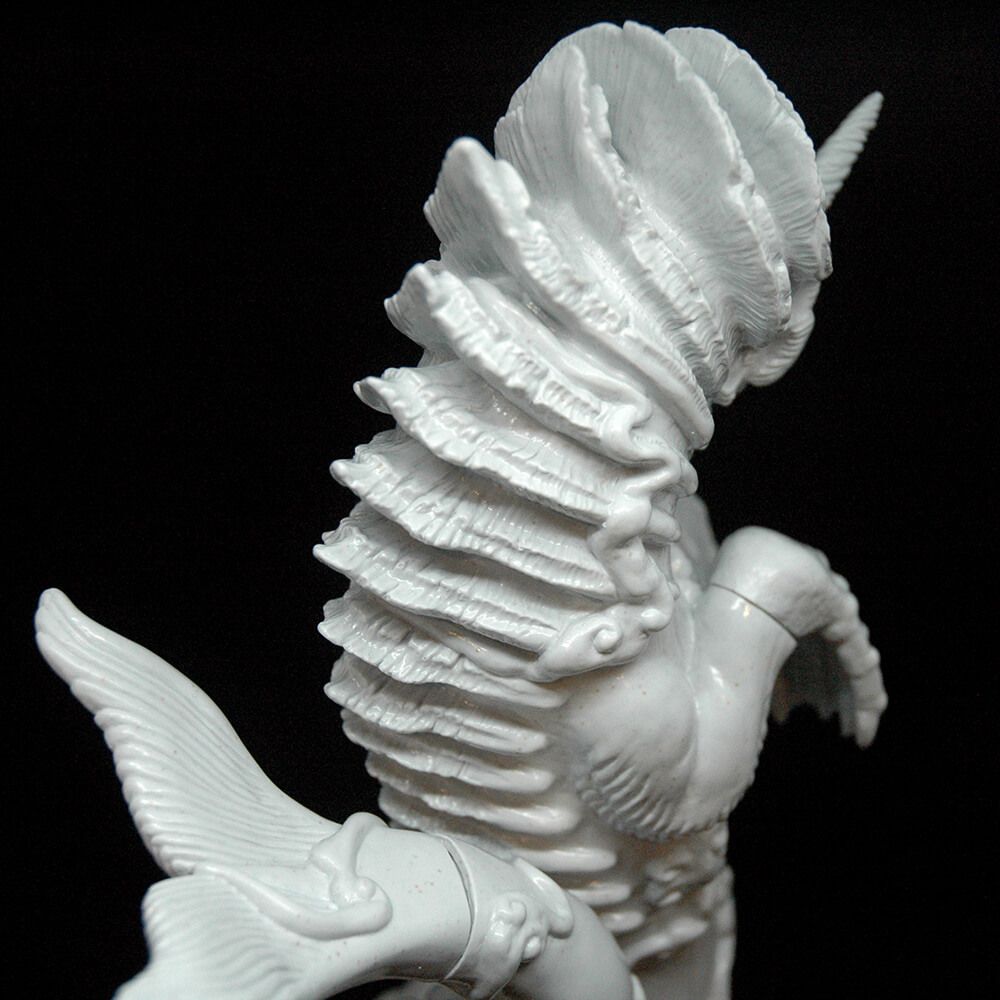 This 11″ tall sofubi is loaded with texture and detail and is articulated at the head and hands. The Apparition edition is cast in a stone-gray vinyl embedded with silver and copper flakes. Made in Japan.
The BAKE-KUJIRA is available this Friday, 8/5 only at shop.toyartgallery.com for $95. Please one per customer only.
We suggest using http://www.worldtimebuddy.com/ to find your timezone.
Bake-Kujira bikkuriman stickers to be included.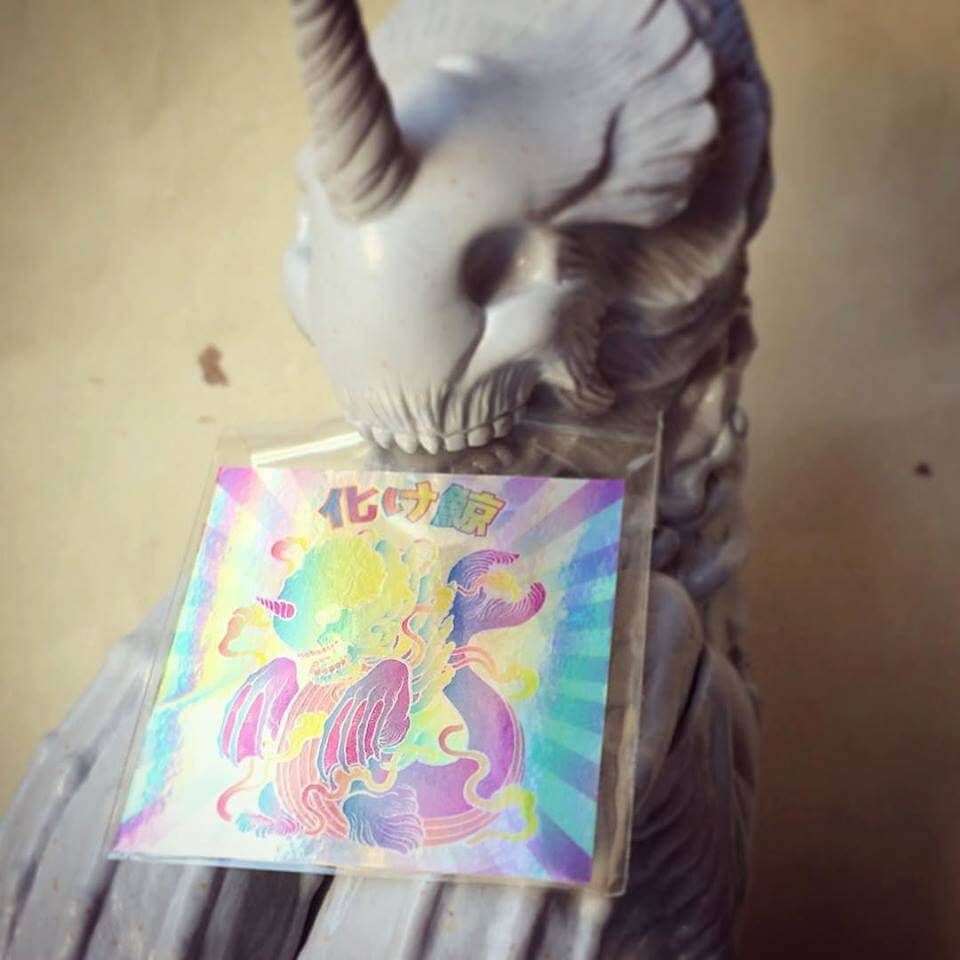 Check out the flashy holographic header cards.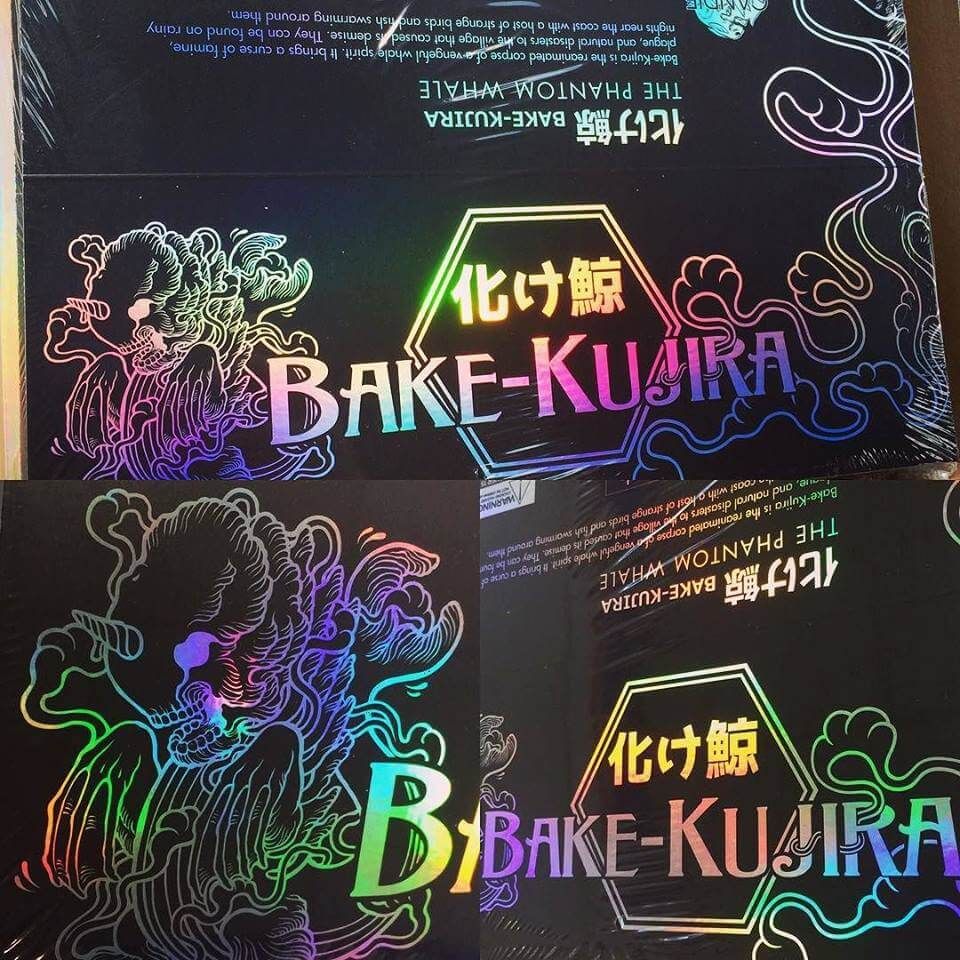 Apparition Edition looks sick as it is but one can only imagine the other editions and customisers having a field day with BAKE-KUJIRA. Expect some insigne colourways and customs.
Did you see Candie's beginners guide to airbrushing vinyl toys and sofubi?
Click HERE for Candie's beginners guide to airbrushing vinyl toys and sofubi. See how the magic happens.
Need a custom from Candie? drop Candie a line via http://www.candiebolton.com/ Facebook  ,Twitter and Instagram.