Somethings are worth the wait. One of them is Bai Lan the Unyielding by Otto Bjornik! Back in January Otto showed the world HERE the raw prototype. Today we get the full reveal and a release date. Otto once again homing in on the Asian roots which has our full attention just like Otto's bite-tastic 2015-2016 Otto Bjornik's "BAI CHU". Otto's signature eyes keeps up mesmerised.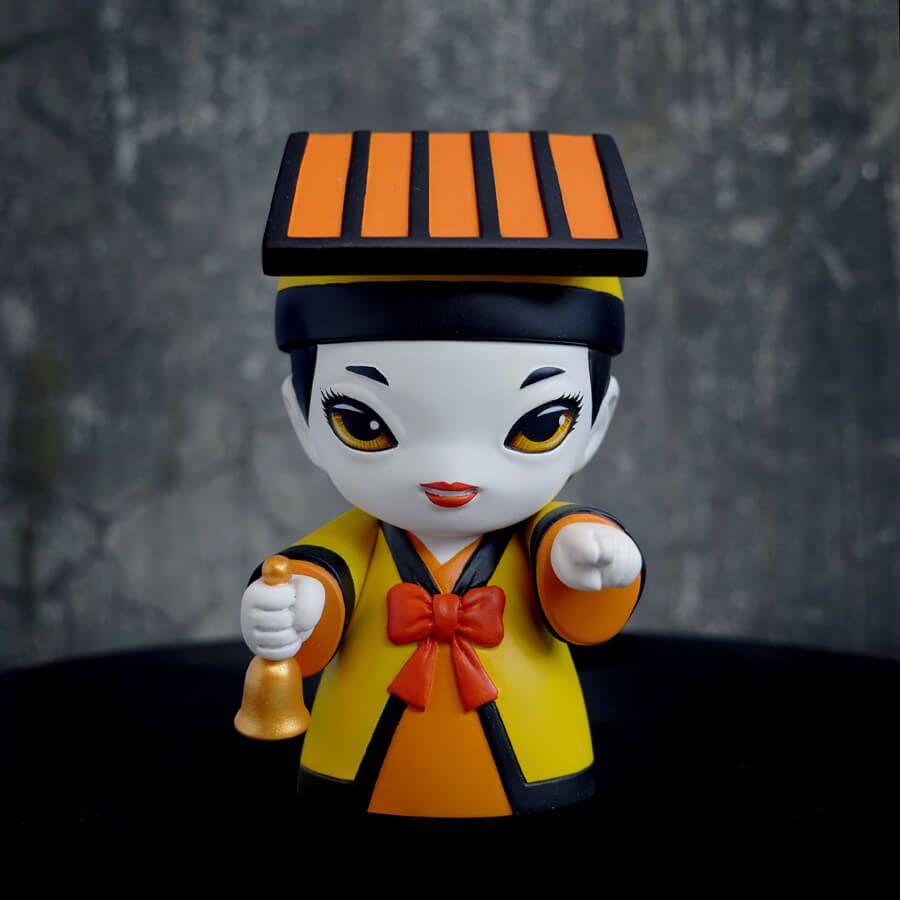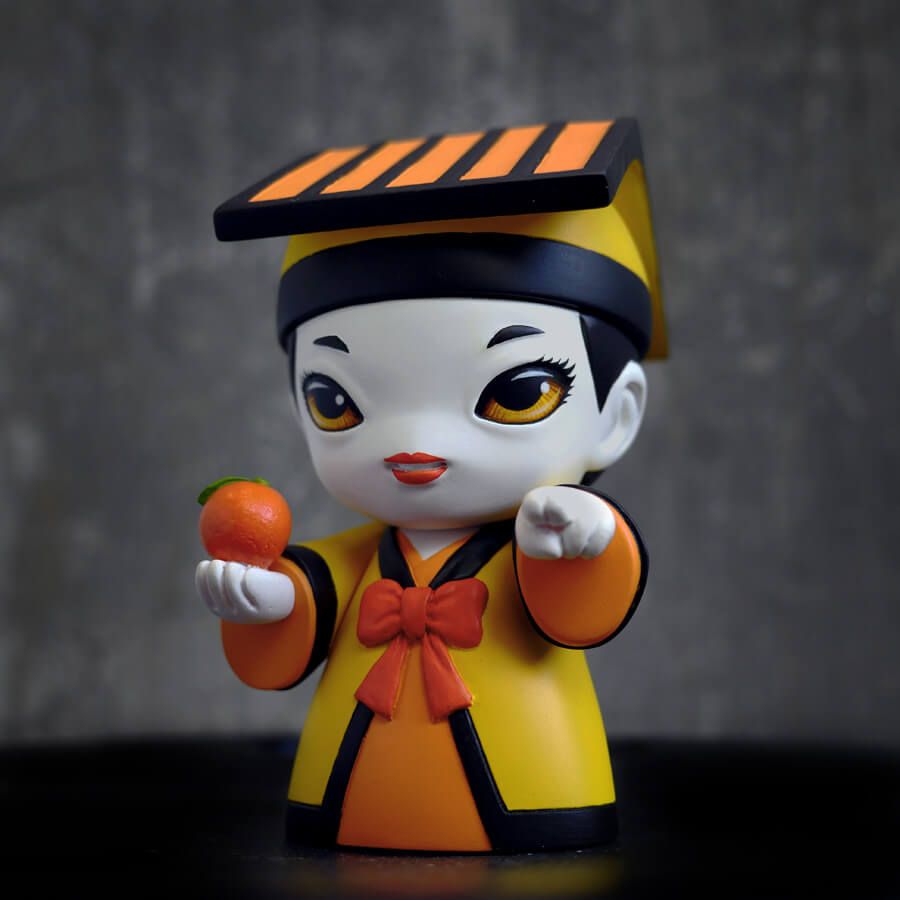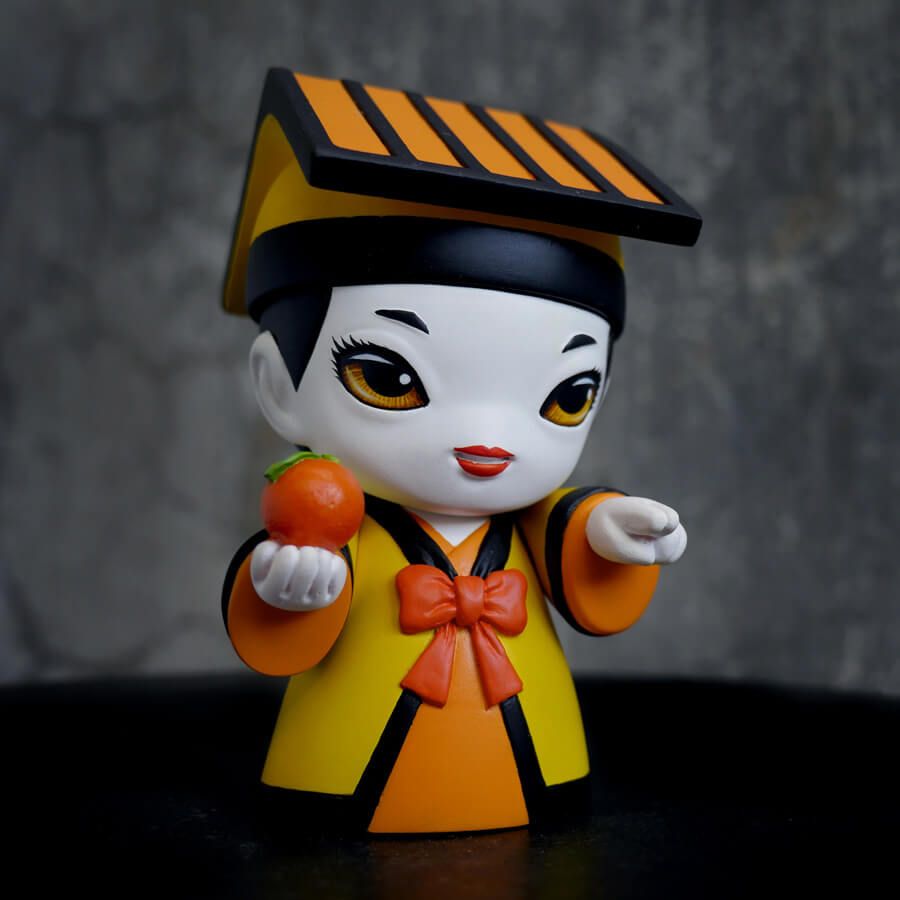 Bai Lan the Unyielding
Bai Chu's army has infiltrated and overwhelmed the land. Despite his small stature, he remains a brilliant strategist and commander, and he has created an unstoppable force. The people live in fear, wondering when they will hear the ominous sounds of marching boots and clanking armor. Day after day, reports come of Bai Chu's forces descending upon their unsuspecting villages, draining fruits dry and wreaking havoc among their communities.
Upon hearing this distressing news, Bai Lan, the normally docile priestess and shaman, has decided to venture out of her temple to stop Bai Chu. Bai Chu and Bai Lan were once childhood sweethearts, and she knew him before he became a power-hungry general, before he ran into the vengeful Diwata who gave him his current diminutive form.
A scholarly pacifist, Bai Lan believes in balance and harmony as taught in her temple. She communes with the spirits and with Mother Nature to sense disturbances in Her equilibrium.
Bai Lan, gifted with a sharp intellect and a keen sense of intuition, is an excellent tracker.  Her years of study and research make her a naturally skilled investigator. Day by day she makes her way closer to Bai Chu, tracking his movements, figuring out his next move. Upon finding a ravaged field whose crop of blood oranges have been turned into withered husks, Bai Lan picks one up and devises a plan.
When they finally meet, will Bai Chu recognise his childhood sweetheart? Or will he see his worst enemy yet?
[slider source="media: 69350,69349,69348″ limit="60″ width="800″ height="800″ title="no"]
Bai Lan stands 5 1/2″ tall, which complements Bai Chu well. The design will be limited to 30pcs and each piece will go for $125. There will be a pre-order at www.bjornik.bigcartel.com on March 31st, 2017. Don't want to miss the release? Interested collectors may email Otto to ensure they get a figure at [email protected] tell Otto The Toy Chronicle sent you.
Take a look into  Otto Björnik world and be mesmerised!