Bjornik are back! and this time Bjornik takes me personally back to my own childhood watching classic Chinese vampire films! Bjornik's Bai Chu has all the markings of the Chinese vampire including the red paper with Chinese Calligraphy. Bjornik's style flows though Bai Chu and that lovley take on the garments from the Qing Dynasty are sleek.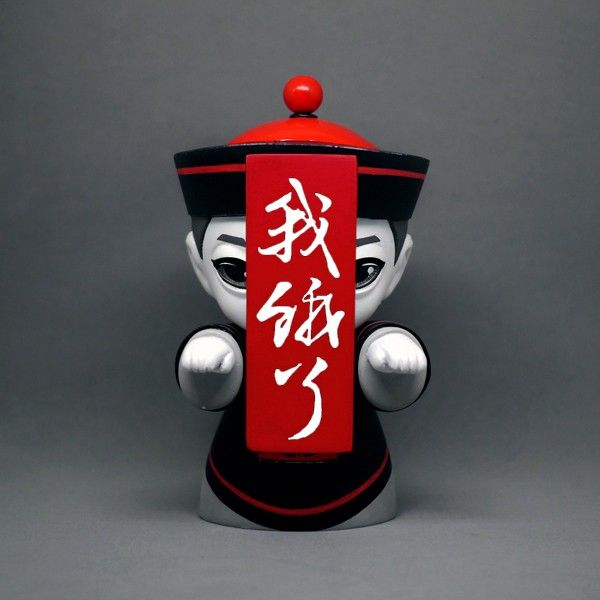 Will you be Bai Chu's servant, jailer or accomplice in his plot for world domination? Find out with the warrior-like Red Pu-La Edition, which has a limited run of 35 pcs only. Built for combat, the red signifies a lust for war (and a rather strong urge to bite red objects).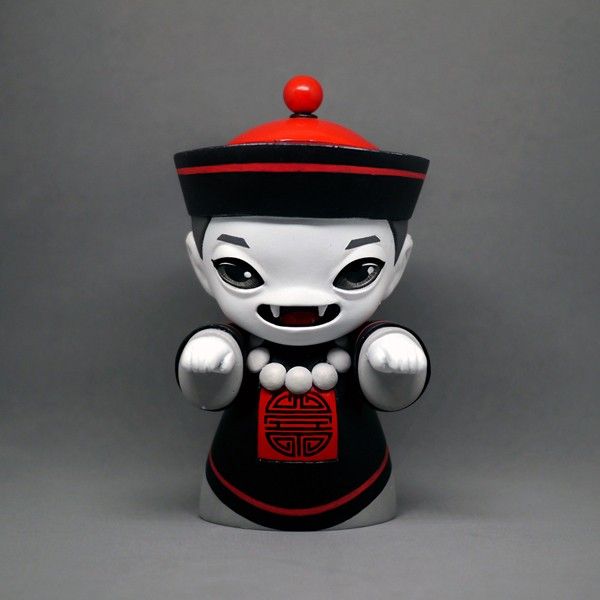 This minuscule vampire stands approximately 5 ½" tall (you may need to stoop down quite low to hear him shouting "Biteyoubiteyoubiteyou!"as he is very very small). He is cursed with a rigid resin body emulating the smooth vampiric skin of his kind, and a neodymium magnet that pulls him towards your refrigerator (an indignity Bai Chu will probably never forgive you for).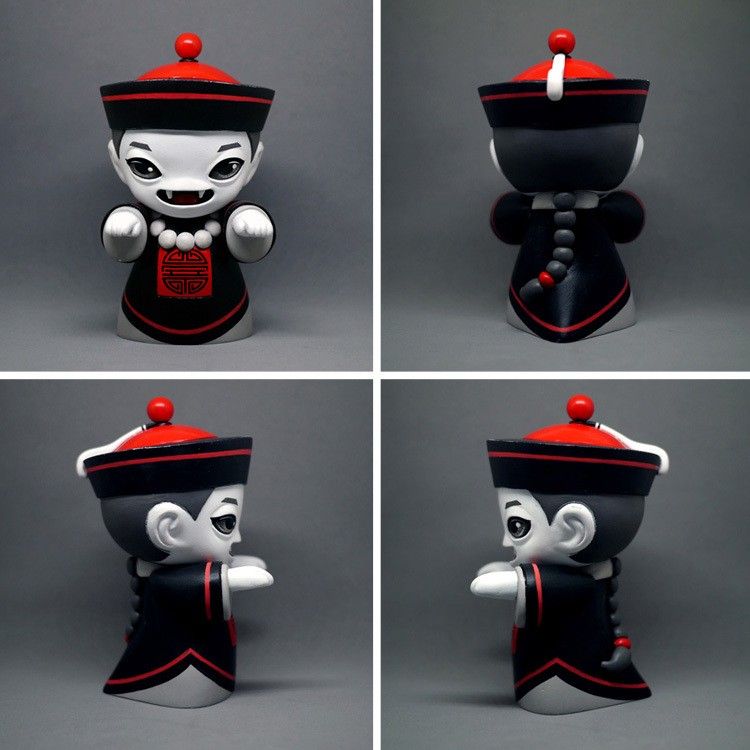 Character Information:
Bai Chu: (Bite You)
Talisman: "I Hunger!"
Height: 5 1/2″ inches
Material: Resin Body and Magnet
Edition Quantity: 35pcs
His magnetic restraining talisman with the words "I Hunger" written in beautiful Chinese calligraphy is removable, and you may need to reattach it should Bai Chu prove too much to handle!  pre-order period officially open! priced at$125 (around £81) Zealous subjects and willing followers may now purchase their very own cruel overlord at www.bjornik.bigcartel.com!
You take a look into world and be mesmerised!