There is no rest for Awesome Toy!
A new release is on it´s way, prepare for war with "Mulan"!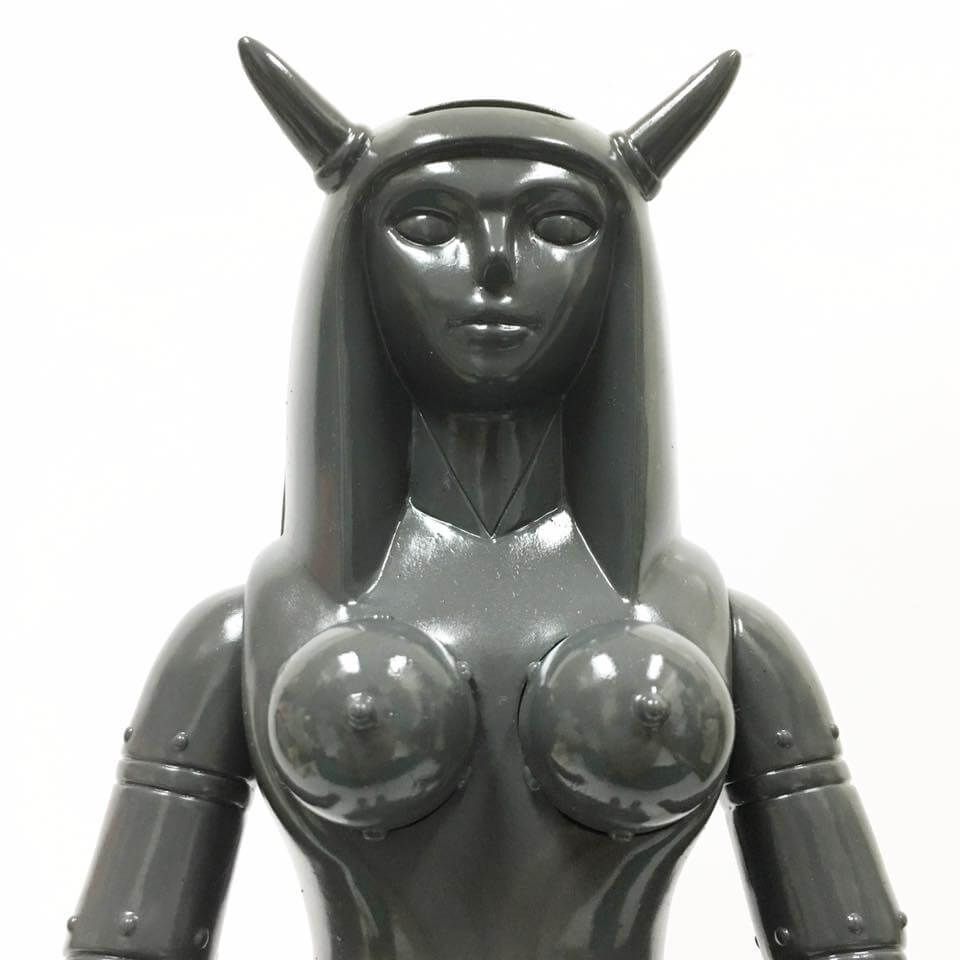 This female robot is inspired by a vintage bootleg sofubi. The original bootleg is just an inspiration as this toy is sculpted by hand and comes with new design elements.
Hua Mulan (???) is a legendary woman warrior from the Southern and Northern Dynasties of China who was originally described in a ballad known as the Ballad of Mulan (???). In the ballad, Hua Mulan takes her aged father's place in the army. She was known for practicing martial arts such as Kung Fu and for being skilled with the sword. She fought for twelve years and gained high merit, but she refused any reward and retired to her hometown instead.
The pre-release edition is limited for Invitation sales only. The email invitations will be sent to anyone who purchase the FAKE BARON keshi in the next few days.
Awesome Toy will release more info on this soon, so stay tuned!
Follow Awesome Toy on Instagram & Facebook.
*pics via AT