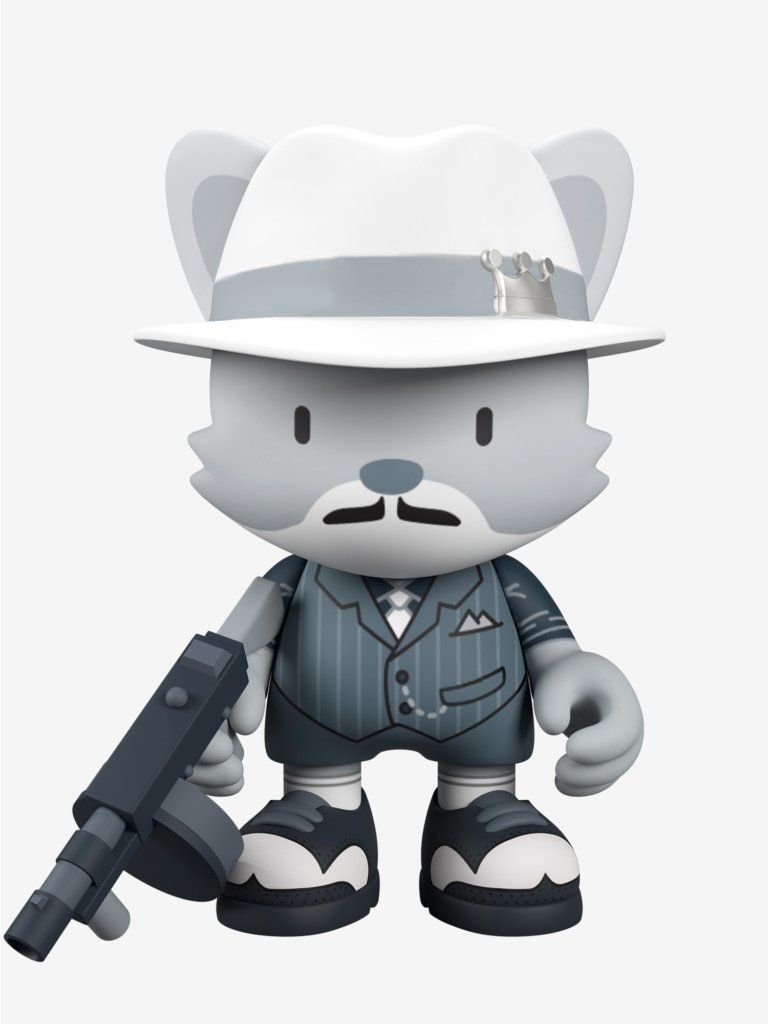 He's HERE! The Platinum Boiiii. King Janky 6.5 is HERE! Following an epic journey, King Janky 6.5 has made it and is now available for purchase. The Gangsta Royalty stands at 3.5inches tall, comes accessorised with fedora hat and tommy gun. Suave AF in his pinstripe suit, matched with his stomping shoes! The TTC Shop has King Janky 6.5 in stock, priced at £20 + shipping.
Note: that if you have already purchased King Janky the Sixth from TTC, and go on to purchase King Janky 6.5 from the TTC Shop, we will refund you the shipping difference and ship them together.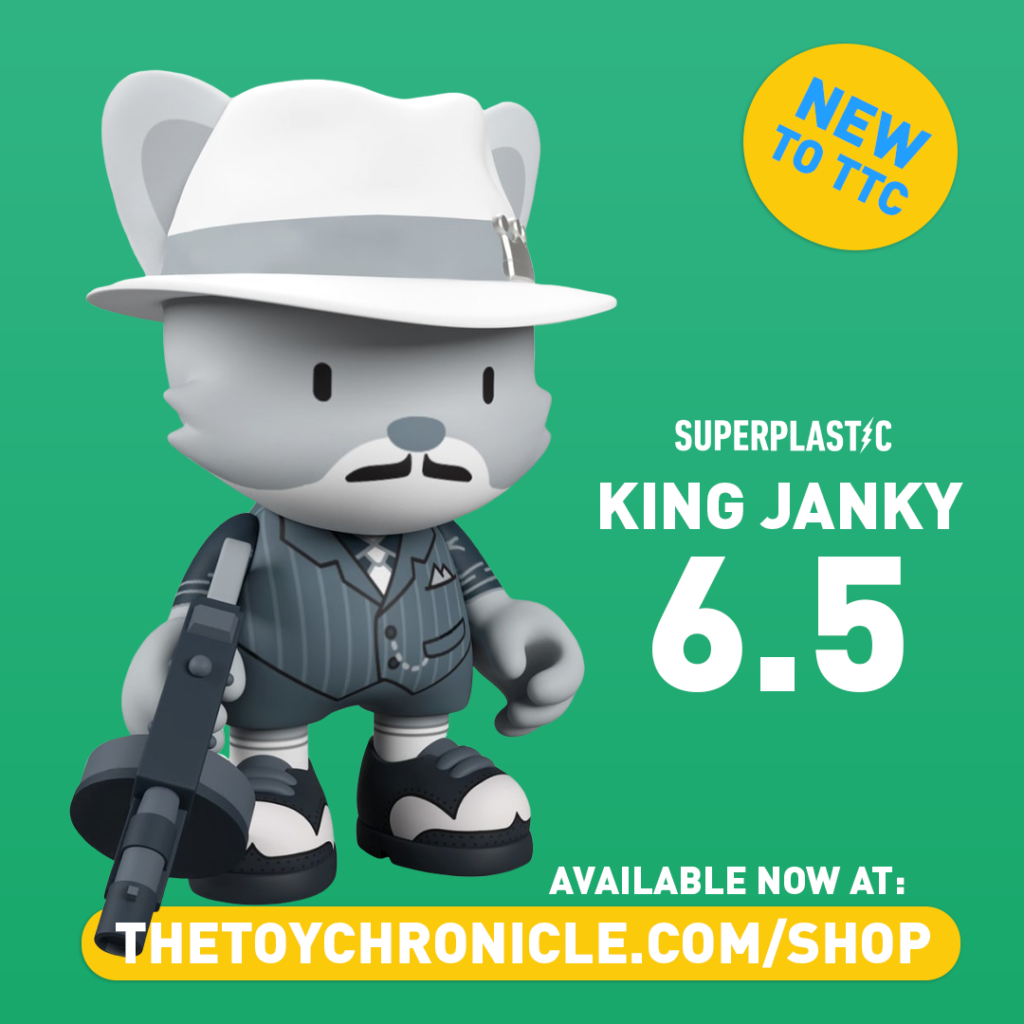 ---
Superplastic Social Media
Facebook: https://www.facebook.com/Superplastic/
Instagram: https://www.instagram.com/superplastic/
Twitter: https://twitter.com/superplastic
---
If you want to support The Toy Chronicle, we have a number of options available to you. We have started to stock a wide range of releases that we think you will enjoy. Ranging from production pieces from Superplastic, to original pieces from our favourite artists. Purchasing one of our pins also really help. A quick, cheap way to also support the TTC is by making a small donation. These can all be completed below through our online shop. We appreciate all the support! Thanks!