With Summer Soul 2018 done and dusted for another year, Chris Ryniak x Squibbles Ink x Rotofugi's "ALGONAC" Jade exclusive online allocation date has been announced! Like we said before, Legends have said, whoever holds the Jade ALGONAC shall have endless luck, health and fortune. To be honest this is just a myth but one can only wish it would come true right? *ladies and gentlemen, please note the Jade ALGONAC may look like real Jade but its just the amazing paint effect. You can't trade it in a pawn shop, HA.
We continue our collaboration with Cleveland-based artist Chris Ryniak with this new sculpt, Algonac. He's a happy derpy little snapping turtle, ready to bring joy (and a touch of danger) to your life.- Squibbles Ink x Rotofugi
At 2.25″ inches tall, this mini version of Algonac is about the size of a billiard ball and makes a great travelling companion.
WHEN: September 5th at 11am CST
WHERE: rotofugi.com
Price: $19.95
Figure design by Chris Ryniak, sculpt by Chris Ryniak and Scott Wetterschneider, produced by Squibbles Ink + Rotofugi.
Looking for the classic edition? Click on the banner below.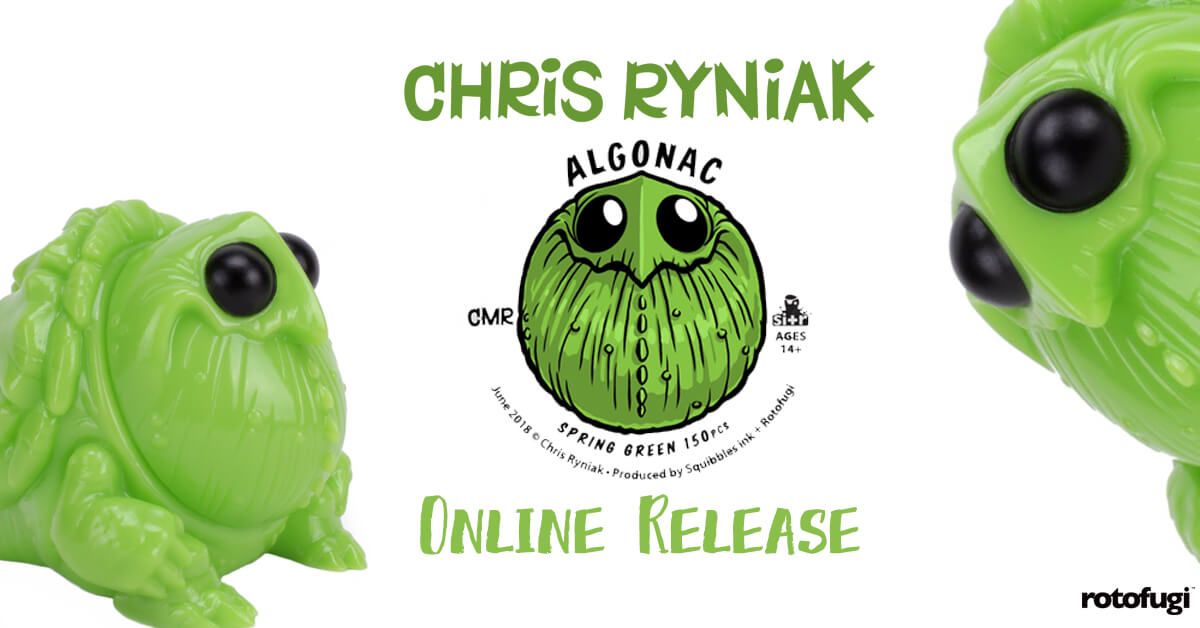 Watch live video from Chris_Ryniak on www.twitch.tv
You can get your daily Designer Toy fix from our TTC Mobile App. It's free too! FREE! Download on the iPhone or Android smartphones. Search for "The Toy Chronicle" and all your Designer Toy wishes will come true! Pretty much.
Did we fail to mention IT's FREE.
Find Chris at https://bindlewood.com/