Acolorfulmonster Toys is opening pre-orders to fund his first solo vinyl figure!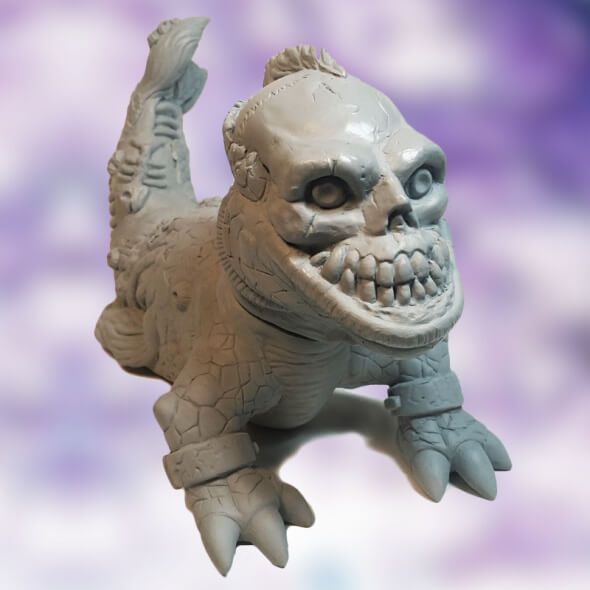 "Throgaa", a marvelously creepy sea monter, has been in development for almost 2 years. In the words of the artist; "This figure represents many of the things i love about some of my favorite toys; the details are large and exaggerated, the textures are pronounced, he's chunky (feels great holding him) and has a fun odd shape."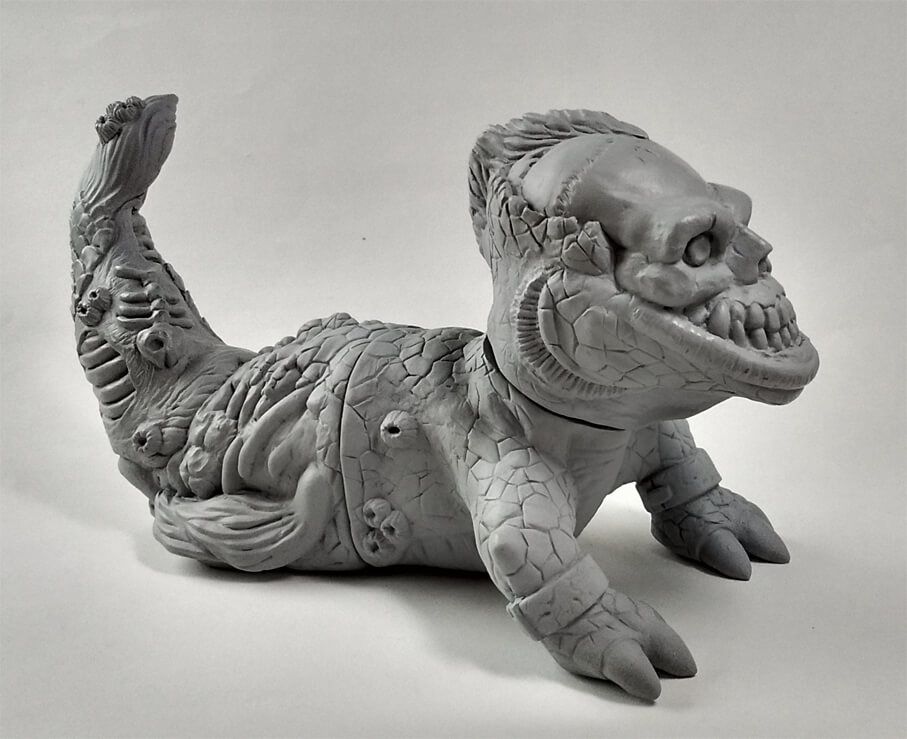 It measures 8.5 inches from nose to tail and 4 inches tall. Each figure comes bagged with a header.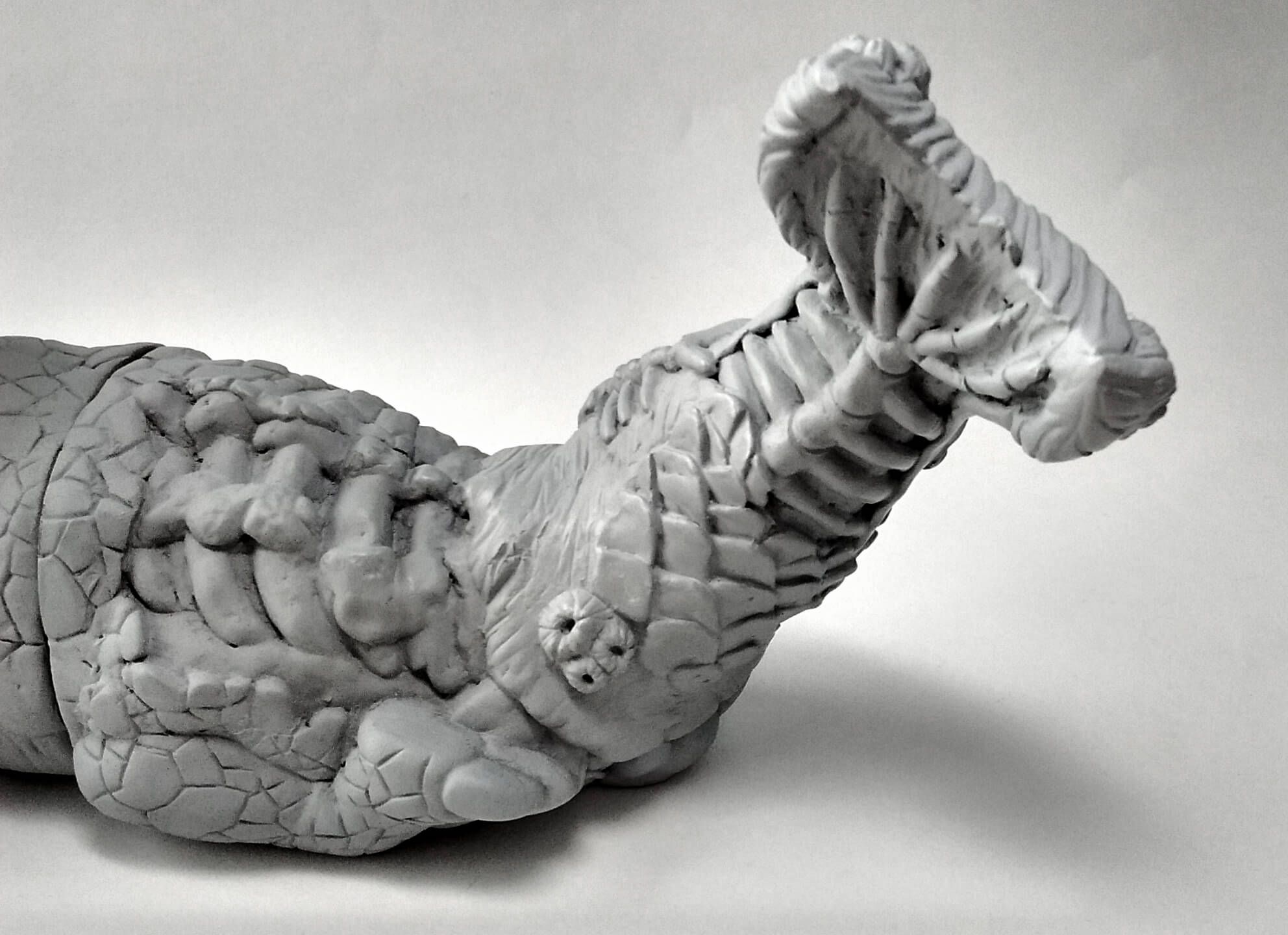 The first 15 pre-orders will recieve an extra Throgaa GID blank, now that´s motivation right there.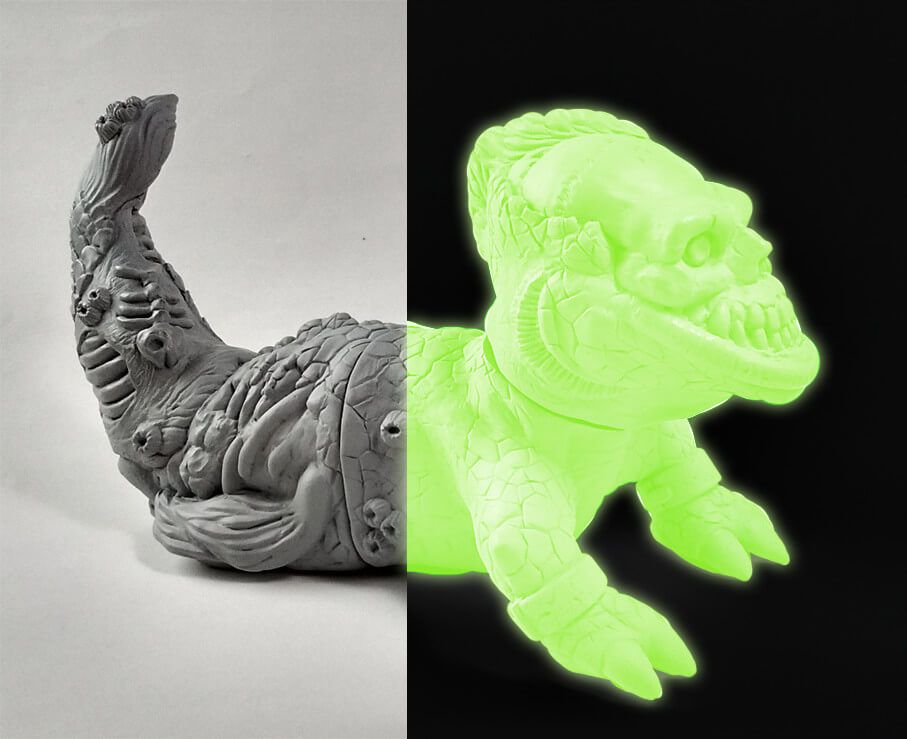 "Throgaa" will come in Blue/Glow-in-the-Dark swirl marble vinyl.
Retailing at $125 (about 90£) plus shipping, you can help this ancient water lizard rise from the ocean depths HERE.
Follow Acolorfulmonster Toys on Facebook, Twitter and Instagram
*pics via Acolorfulmonster