Just days away from WonderFestival, Korean artist 오수빈 Ari Abiru ready to launch 2 new characters and a new edition of Abiru! Don't click off just yet if you can't make it to WF as an online pre-order has now open so you can wipe those tears away. Ari Abiru presents to you Abiru x Aple x Sasha from the Little Series.
Size – 7cm
Material – Resin
WHEN: NOW
WHERE: https://www.etsy.com/
Price 
– abiru(yellow cat) [75 USD]
– a+(devil hood) [80 USD]
– sasha(red rabbit) [100 USD]
– set(abiru & a+ & sasha) [250 USD]
We first saw a glimpse of Abiru art toys at Taipei Toy Festival 2015 which you can check our live stream HERE. We fell in love with Abiru's resin figures and sadly missed out on the general releases but now all are online.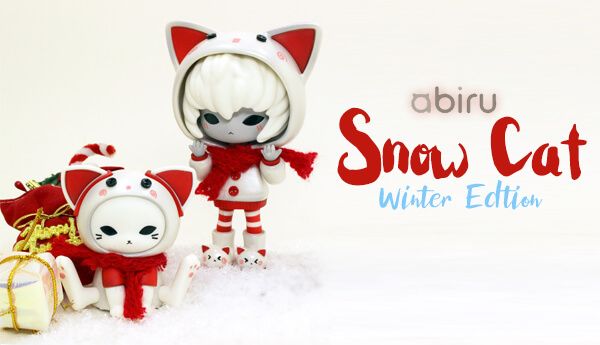 Buy them all at https://www.etsy.com/uk/shop/AbiruStore
If you want to get your Designer Toy news first, you should look to download our new TTC Mobile App. Designer Toy news direct to your smartphone. No dealing with social media algorithms.
Find abiru on Instagram.