Ayup! whats this? The folks at ikoncollectables have put up pre-orders for Frank Kozik x Kidrobot 8inch Mecha Stealth Dunny. Reminds you of the sold out version back in 2012? or the smaller 3 inch vinyl 1/100 chase from series 5 blind box MECHA ROBOT. With a all new paint job we're expecting a July 2016 release the 8inch Mecha Stealth Dunny will make a comeback.
On Mr Kozik social media feeds he has uploaded one photo which isn't a illustration but no official word if this was a custom or production. Don't expect the photo below to be the final version of the 8inch Mecha Stealth Dunny.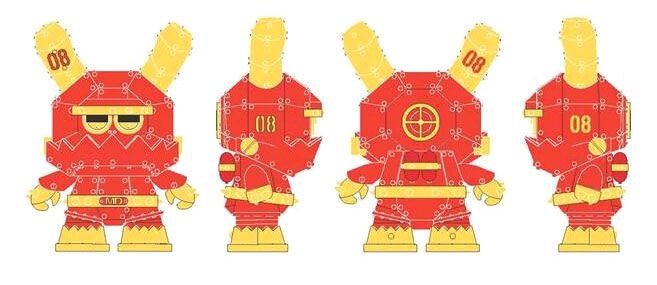 **UPDATE – 18th Jan**

Kozik & Kidrobot teased a new picture of Frank & the 8inch Mecha Stealth Dunny today, during their weekly Behind the Vinyl forum post. Looks mega sweet, right?
A fan of Kozik Mecha style like us? well looking at Frank's illustrations it could happen to the Labbit too. Much BEEFED up version with all kinda's cool fire power, not forgetting to mention Franks trademark smoke (smorkin) no word or pre-order for the Mecha Labbit but we hope its this year too.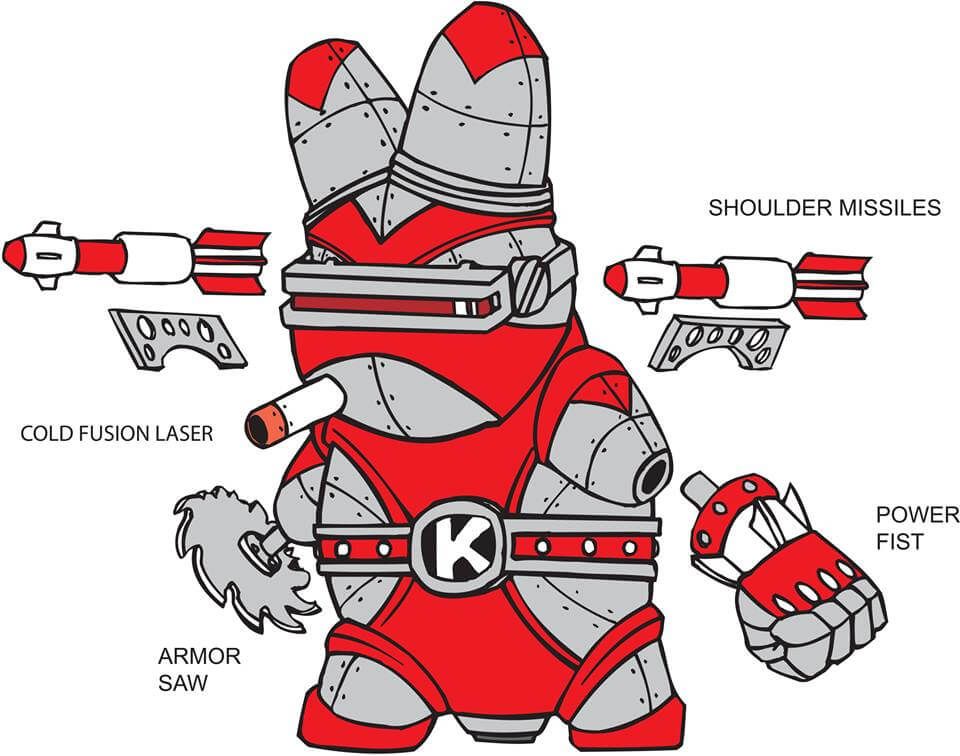 Stay tuned for more info. You can pre-order 8inch Mecha Stealth Dunny at http://www.ikoncollectables.com.au/
Flash back to the 2012 release.