It looks like the vector we leaked back in June were true, Simspons fans look sharp! 7inch Devil Flanders The Simpsons Treehouse of Horrors by Kidrobot are already shipping to retailers as we speak. The question now is which other Simpsons Treehouse of Horrors will get the upgrade?
It's always the one you least suspect. Straight from the Treehouse of Horrors direct to your collection Kidrobot is ready to sell your soul for a donut with the Devil Flanders medium figure. Depicting the head demon in charge, standing approximately 7" tall and coming complete with a pitchfork, this figure is ready to wreak hi-diddly-heck on your favorite Simpsons pieces. Add yours today and prove you're smarter than the devil himself!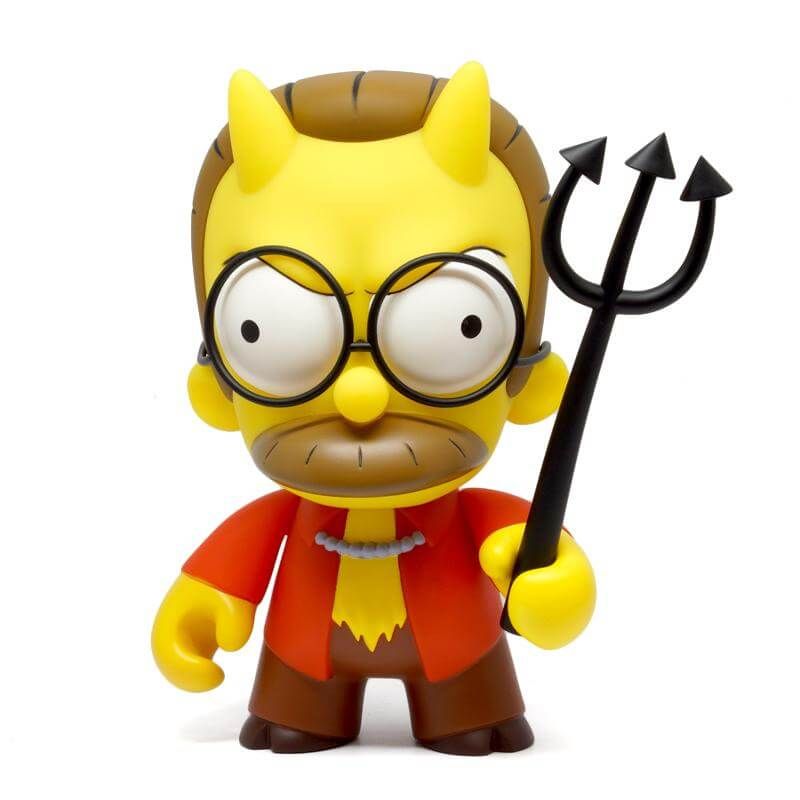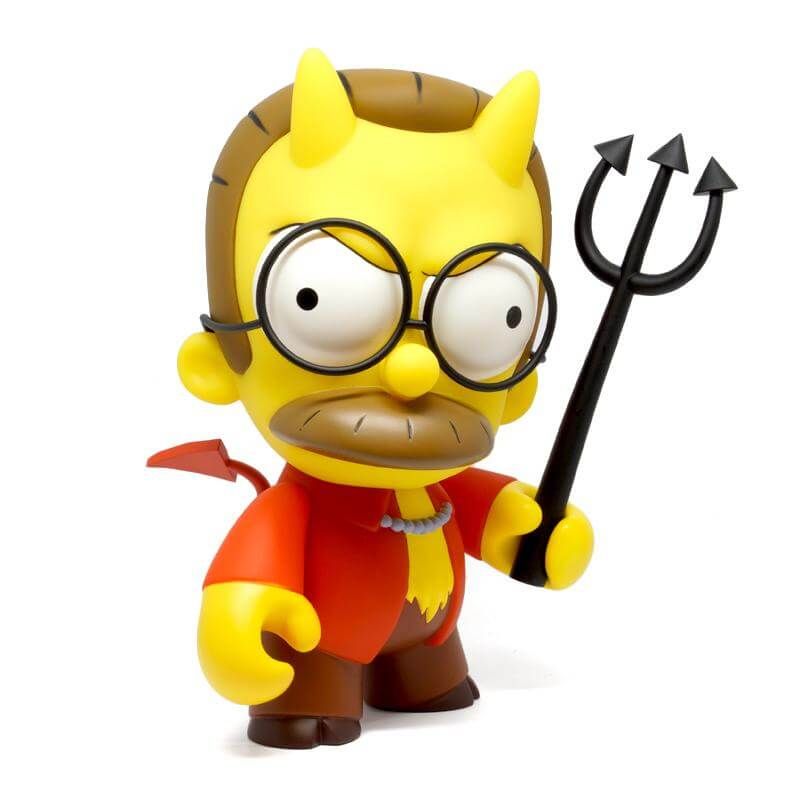 Available NOW, RRP $ 49.00.
https://www.kidrobot.com/ and support your local retailer
https://www.myplasticheart.com/
https://www.tenacioustoys.com/ Use code:
WELOVEGARY will get you $10 off orders over $50
WELOVEANDY will get you $15 off orders over $75
WELOVETTC will get you $20 off orders over $100
https://www.collectanddisplay.com Use code: THETOYCHRONICLE5 for 5% off your order!
https://www.kidrobot.com/ for further info.