You've had the caped crusader BATMAN in XXRAY 4D form from Jason Freeny and Mighty Jaxx it wouldn't be right would a villain involved, right? TADA, POW here comes 4D "Joker" XXRAY Figure. Ok, so this is technically the leaked render for 4D Joker XXRAY figure for your eyes only. Like the 4D Batman , Joker should have 37 removable parts! Truly dissected licensed collectable.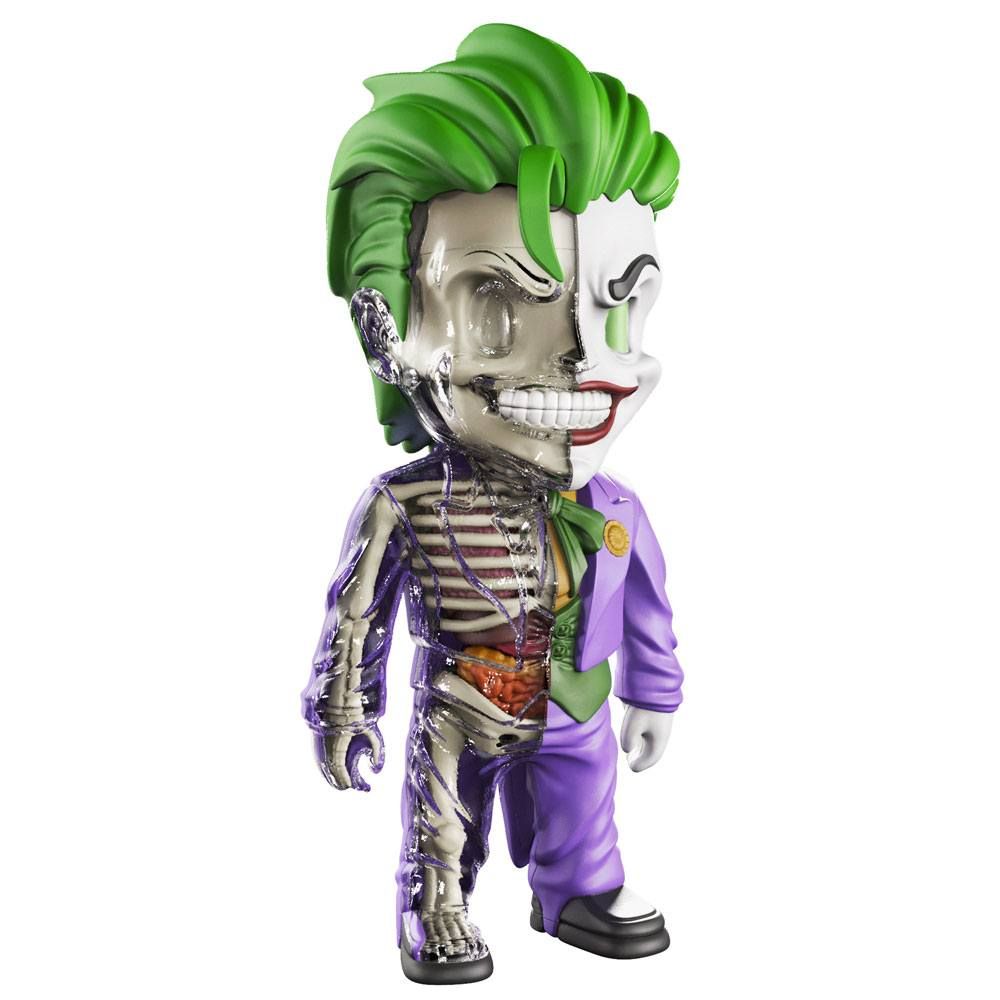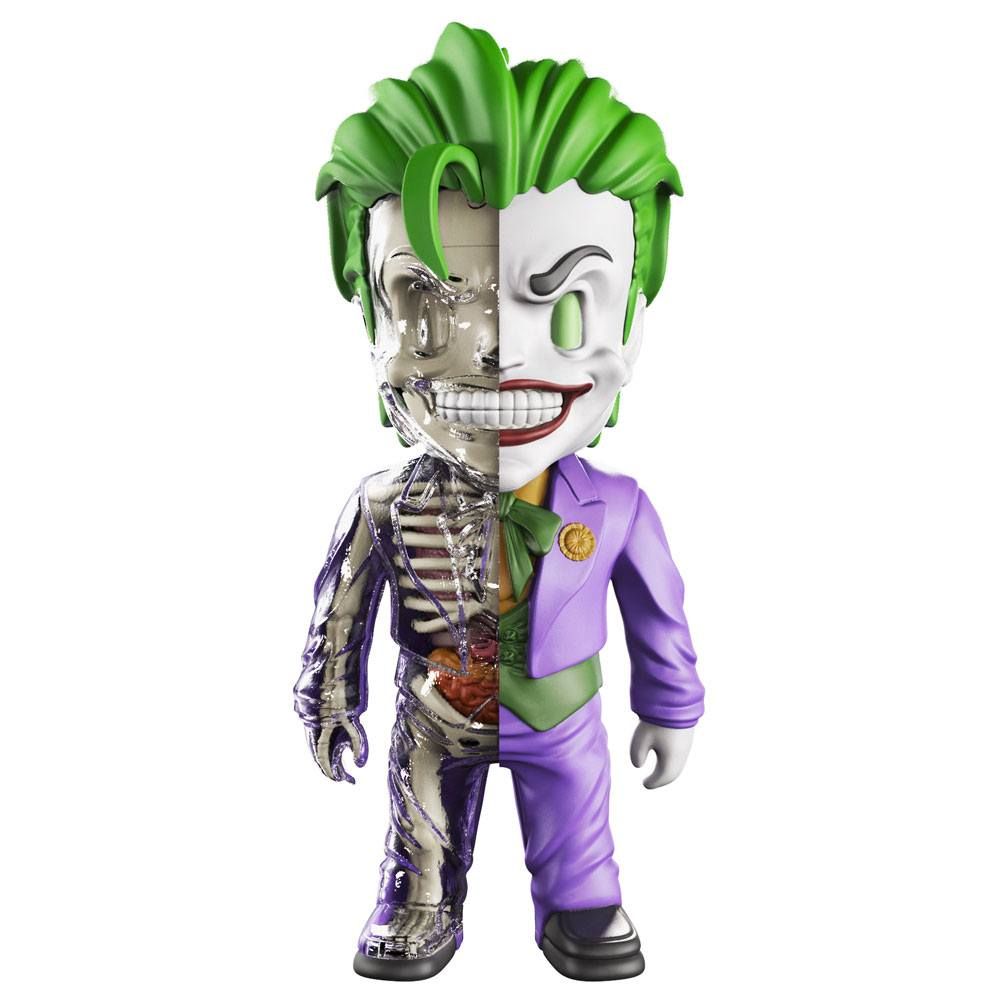 Mighty Jaxx is proud to present their latest designer figure series, XXRAY! Collaborating with world famous artist Jason Freeny, XXRAY offers collectors an exclusive look into the inner beauty of their favourite characters. Don't miss this chance to add these unique pieces into your collection.
[slider source="media: 79035,79036,79037,79038″ limit="46″ width="1000″ height="1000″ title="no"]
"Artist Jason Freeny, on the process of creating the 4D XXRAY Batman recollects, "This project is the result of a 10-year quest from mere concept to actual fruition. It's the combined efforts of Mighty Jaxx – one of the top designer toy producers, Fame Master – the global expert in anatomical models, and myself – a dude with some clay and the curiosity to see what's inside my favourite childhood toys."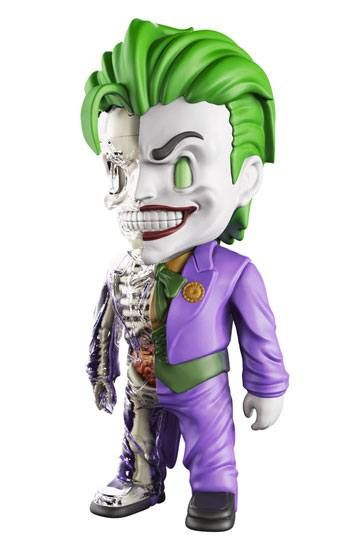 In its latest endeavor, Mighty Jaxx teams up with New York artist, Jason Freeny, and Hong Kong-based toy manufacturer, Fame Master, to launch the first-in-the-world 4D XXRAY Batman and now JOKER officially licensed by DC Comics™. An anatomical stylized figure more than twice the size of its 4-inch counterparts, this 4D XXRAY Batman offers collectors the ability to assemble and dissemble the bones and organs of their favourite character quickly and easily.

Mighty Jaxx Founder and Managing Director, Jackson Aw, says, "Since the launch of our XXRAY series late last year, we have received much love from fans all over the world, urging us to create bigger versions of our 4-inch collectibles. This really got us thinking on how we can improve the line even more. The idea of 4D XXRAY brought us back to our roots as I reminisced those childhood days I spent playing with my favourite action heroes, twisting their arms and legs to strike various poses. That is why we wanted to shake things up a bit and include the playability element in the 4D. We believe that characters like Batman can also help bridge the gap between conventional educational toys and superhero fandom. At the end of the day, what matters most to us is putting out great toys and bringing the joy of them to our customers."

The 4D XXRAY was also inspired by the Funny Anatomy series proudly designed by Freeny and manufactured by Fame Master which catapulted the partnership into the spotlight of the designer toy community. The ever-popular series includes a collection of pop culture-referenced sculptures in clear plastic models that reveal the insides of these fictional characters. This was only made possible with the help of Fame Master who is best-known for their innovative, high-quality educational puzzles and figurines under its 4D Master® line.

Eastman Ting, Director of Research & Development at Fame Master, shares, "We are very pleased to work with Jason and Mighty Jaxx on the 4D XXRAY series. For a long time now, many people have been asking us what the 4D element is all about. While we are all familiar with 3D figurines, our toys have an additional dimension to them in terms of their Detailed structure and that perfect paint job for a realistic effect. We really hope that the 4D XXRAY Batman will be a precious collectible for all the fans out there."
Looking bigger and better for sure, saying that our wallets won't be looking the same.
ETA is around 2018 so plenty time to save up. Stay tuned for pre-order date and the full reveal.