A couple of hours ago news broke one of the expos of Asia is set to open its doors once again! Thailand Toy Expo 2021 is coming and we sincerely no more setbacks. Already paving the way for the online expo last year, TTE 2021 will resume back to some kind of normality. The Toy Chronicle family has enjoyed visiting Thailand Toy Expo for over a number of years now. TTE has expanded even further not just exhibition space but the amount of artist and companies at TTE. Check out our 2019 recap HERE. Like no other expo that we have been too, TTE is ready to expand even more amazing brands joining, more exclusives, more surprises. Still, to this day we have never been to an Expo like it and one we will be returning to, hope we can travel. The new dates have been announced, September 30th to October 3rd, 2021! it's going to be interesting to see how TTE pans out with the world at the unknown stage and how it is right now. Fingers crossed as TTE is a wonderful convention to visit as well as Thailand. we have made great memories there and hopefully, take you along with us to TTE. Did we fail to mention it's FREE entry? 
Below are some of our live feed from previous TTE.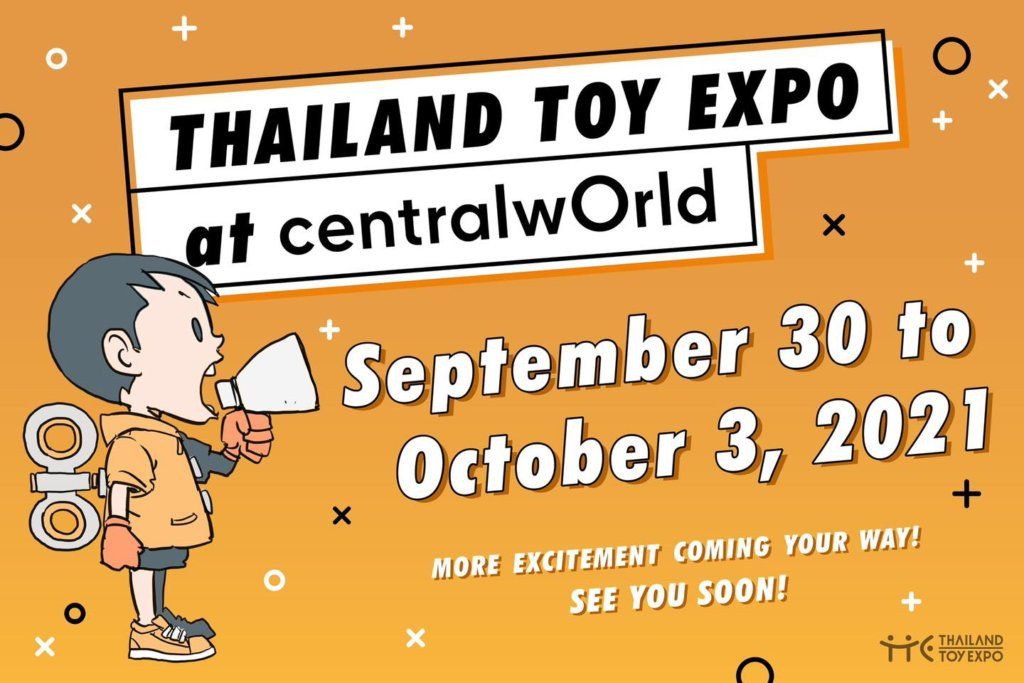 2021 Thailand Toy Expo at Centralworld, Bangkok, Thailand. http://www.thailandtoyexpo.com/ , September 30th to October 3,2021
You can check out our Facebook live stream videos on our PAGE HERE of 2016, 2017 2018 and 2019 TTE or our YouTube channel HERE for a taste of Thailand Toy Expo.