We hold our hands up and say we were badboys for leaking such a bad photo of the upcoming 20 inch Clairvoyant Dunny by JRYU (which is his BIRTHDAY TODAY) and Kidrobot back in August HERE. Yesterday retailers started to upload pretty versions and we have to say it looks much better than the previously leaked photos. This will make your bank account quiver with fear once you've seen this! BIGGER, DARKER and one to make the Arcane Divination complete, here comes The Clairvoyant 20 inch Dunny by J*RYU x Kidrobot.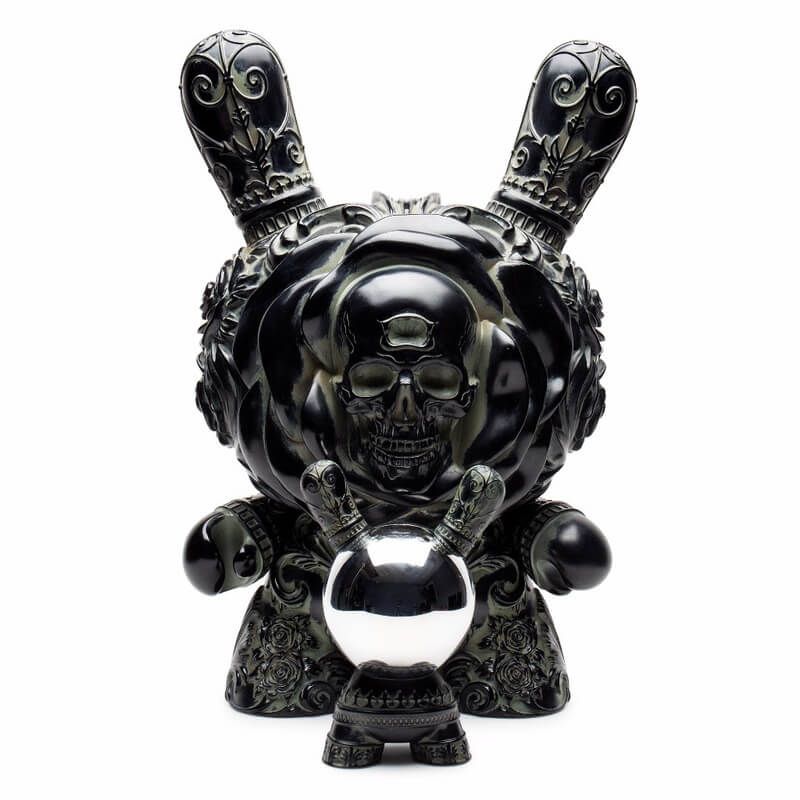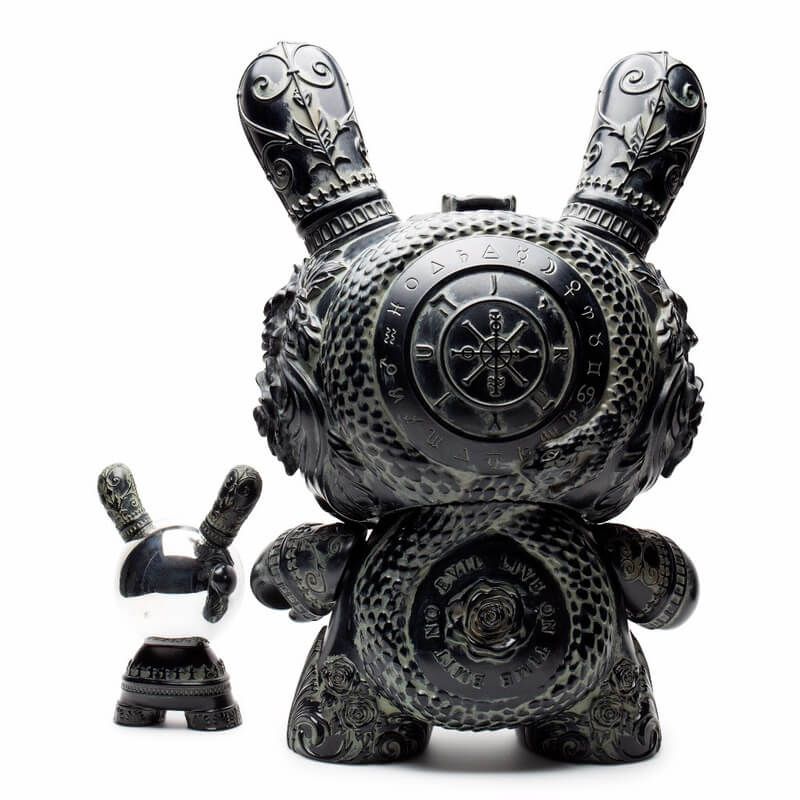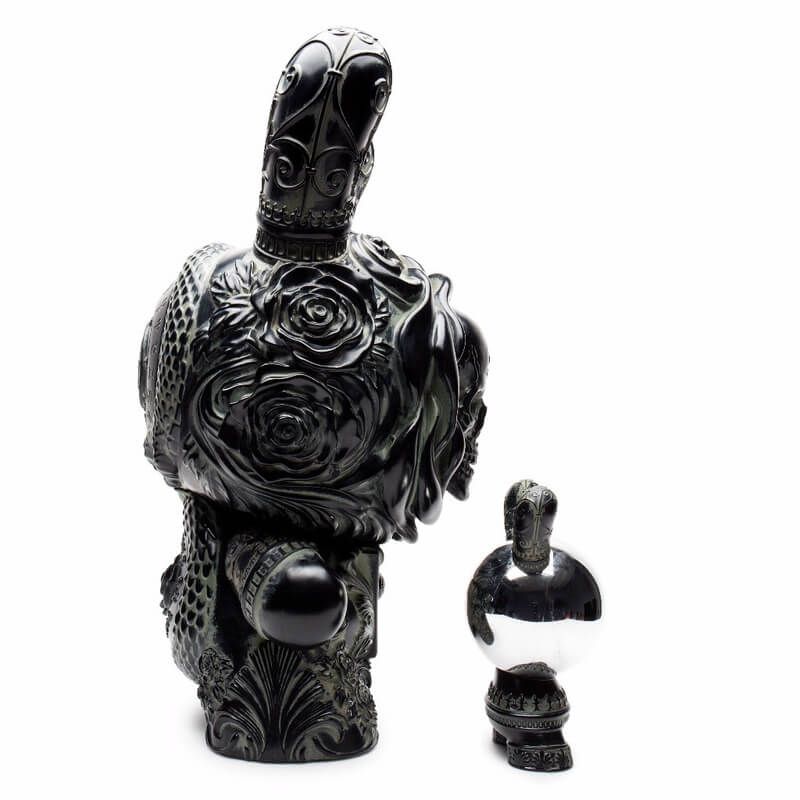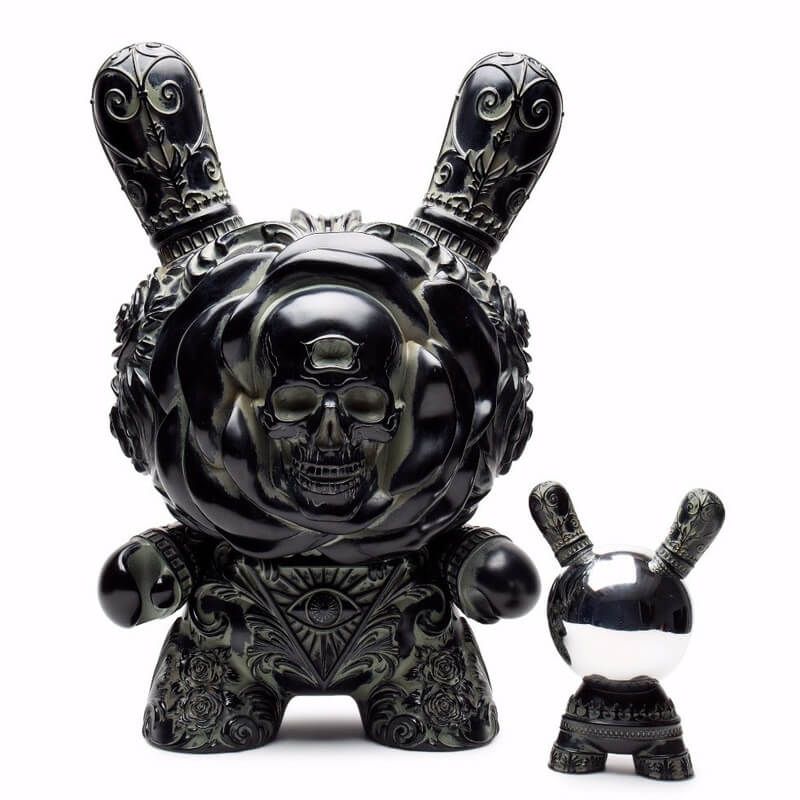 It is time to seal your fate and collect the final piece of you Arcane collection. Coming off 5 sold out Arcane Divination 'The Clairvoyant' 8-inch Dunny colorways and the Arcane Divination Mini Series J*RYU and Kidrobot present The Clairvoyant 20 inch Dunny. Coming in an antique black colorway, this incredibly sculpted Dunny is limited to 200 pieces worldwide. Pick one up today and have a clear vision of your future collection!
Retailers have now added them to the pre-order systems at the time of posting this
 PRE-ORDER SHIPS NOV 28th 2017
Check out your local vinyl retailers like our site sponsors.
https://www.kidrobot.com
https://www.myplasticheart.com/
https://strangecattoys.com/
https://www.tenacioustoys.com/ Use code:
WELOVEGARY will get you $10 off orders over $50
WELOVEANDY will get you $15 off orders over $75
WELOVETTC will get you $20 off orders over $100
https://www.collectanddisplay.com Use code: THETOYCHRONICLE5 for 5% off your order!
Check out our in hand review of THE CLAIRVOYANT DUNNY BY J*RYU X KIDROBOT! HERE
Let's hope no more variants and leave it as a classic, plus it will be better for our bank accounts, HA.
If you want to get your Designer Toy news first, you should look to download our new TTC Mobile App. Designer Toy news direct to your smartphone. No dealing with social media algorithms.
You can find  J★RYU Via http://j-ryu.com/ Facebook,Twitter and Instagram.
Commission/show/project request at [email protected]