WOW, 2017 came and gone fast! Another great year for collecting designer art toys, guess my wallet and bank account is telling me a different story, HA. Anyway, it's been a great year of releases for sure, some that got away and wasn't fast enough to get hold of or not enough money to make the purchase. Still, these top picks are what I remember and appreciate or have in my own collection. Please note I couldn't add a few to the list even though they were released on pre-order for 2017 as they haven't physically arrived in 2017. With over a thousand releases in 2017, I've selected a few favourites grab a cup of coffee and see if you agree to my own personal taste.
Top Western vinyl releases
Never thought vinyl could be so complex and Enjoy Your Stay – the vinyl figure was one that stood out especially when the pre-orders started to land in December 2017. COARSE keeping to the high level of design and execution within the overall quality.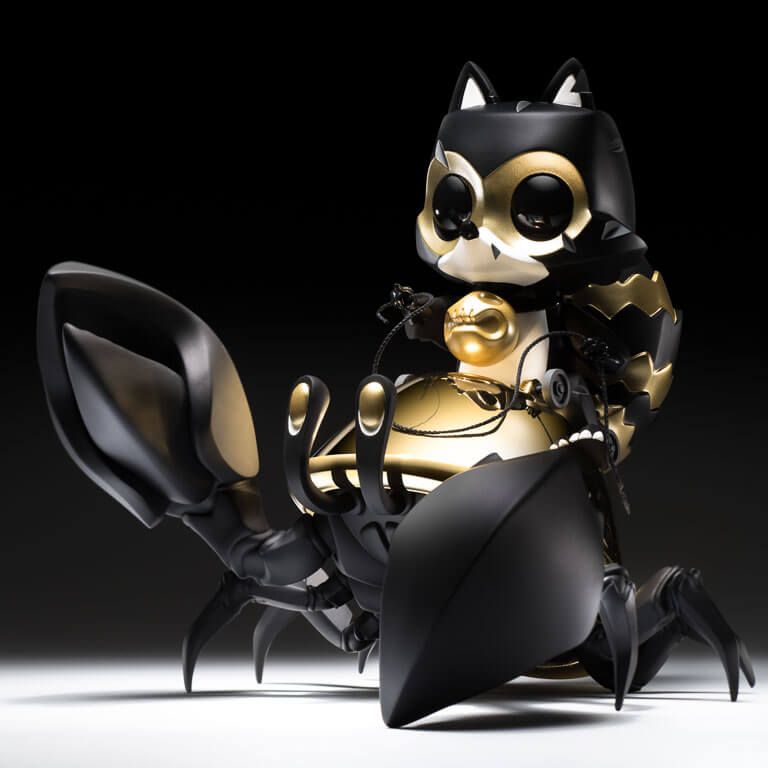 Toy Qube took it to another level working with Matt Gondek by replicating Matt's art into vinyl sculpture. 2017 we saw a couple of art collectables from Matt but Toy Qube smashed it with the removable face.
Leaked all the back from 2016 the hype lived up to to the release in 2017 which featured  J*RYU, Tokyo Jesus, Godmachine, Camilla D'Errico and Jon Paul Kaiser.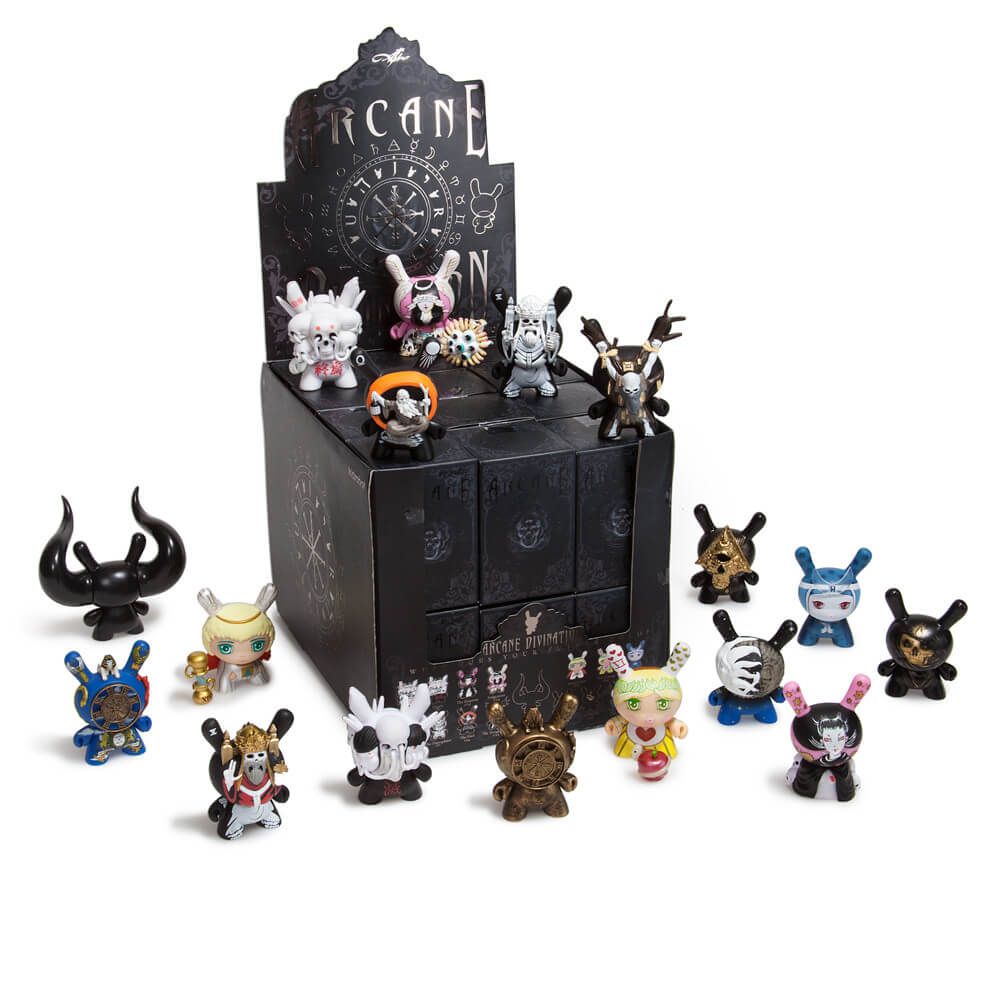 I'm a fanboy of Quiccs and when we got the news that Martian Toys was going to produce a vinyl version of Quiccs TEQ63 with various editions I knew we had to get one.
Right before 2017 ended, Andrew Bell made the internet stop when he released Kill Kat – Milk Chocolate O-No Food Company. This sweet and evil conjoined candy stands 6" tall and gave me a craving for MORE Kill Kat. Good job it's Zero calories.
Loved the OG but this Knockout/Blackout did it for me, one of the highest ticket priced vinyl I own for sure, I love the concept around it even though many old COARSE collecters disagree. Bringing Thailand culture into COARSE style with the help of JPX toys. Black n gold for the Win.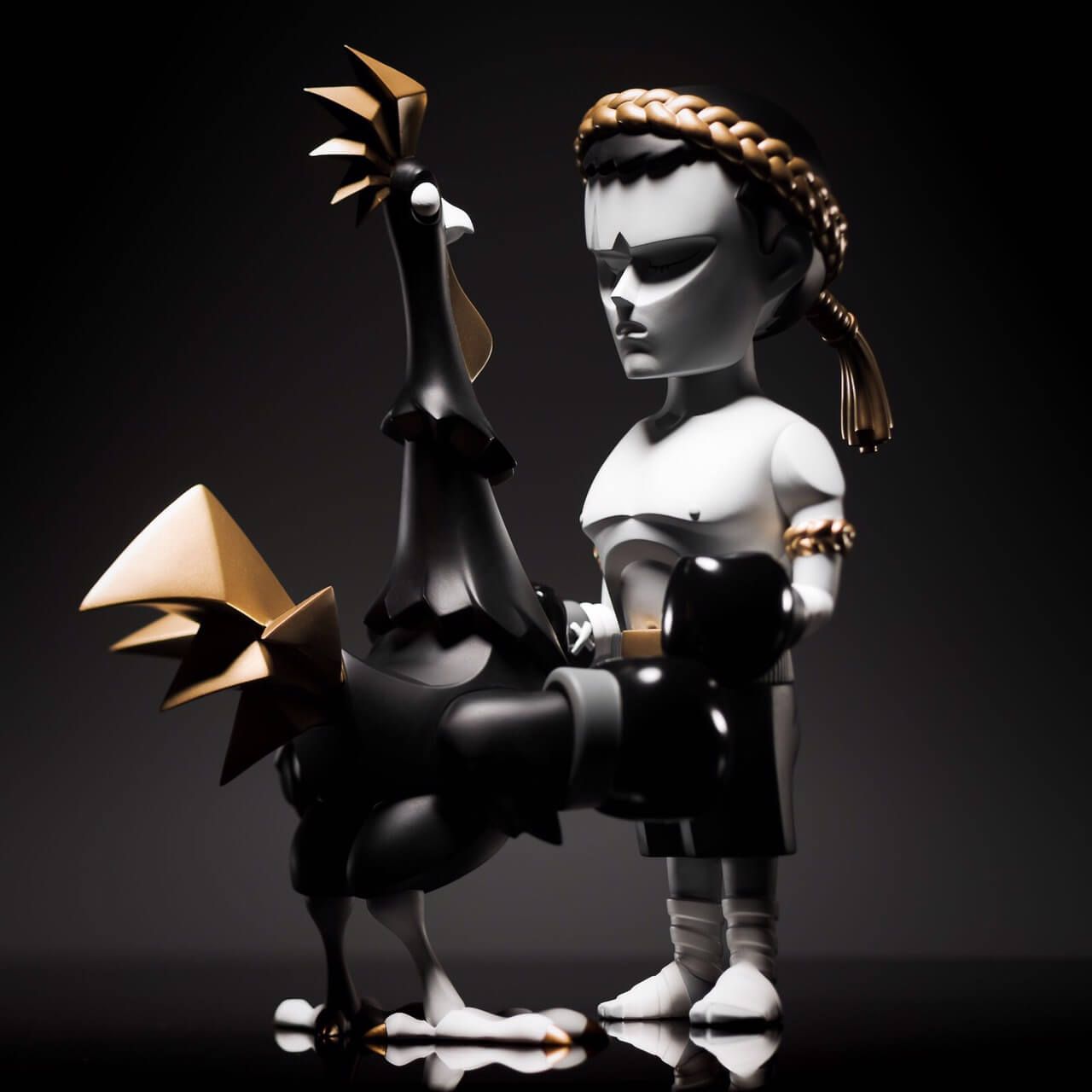 This one was a surprise release and even more shocked at how CUTE it was! Plus the price point was right within my budget. Win win for my love for Axolotl, simple n cute all rolled into one package.
Adorable vinyl release from Sad Salesman, for the price and uniqe syle was a win win for me.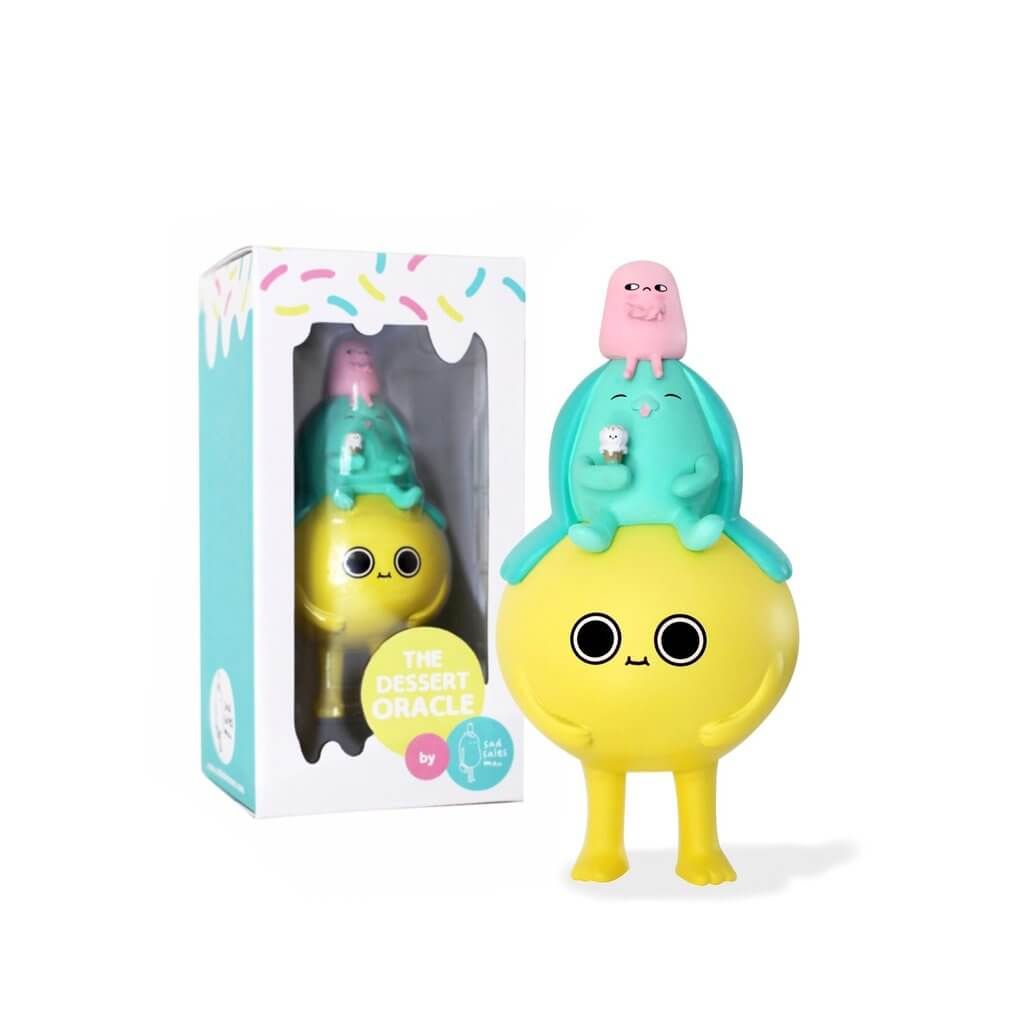 Top Eastern vinyl releases
Saw the prototype at TTE 2017 and knew I had to own one even if my collection is mostly cute stuff HA. Nice finish and the removable head was a winner for me.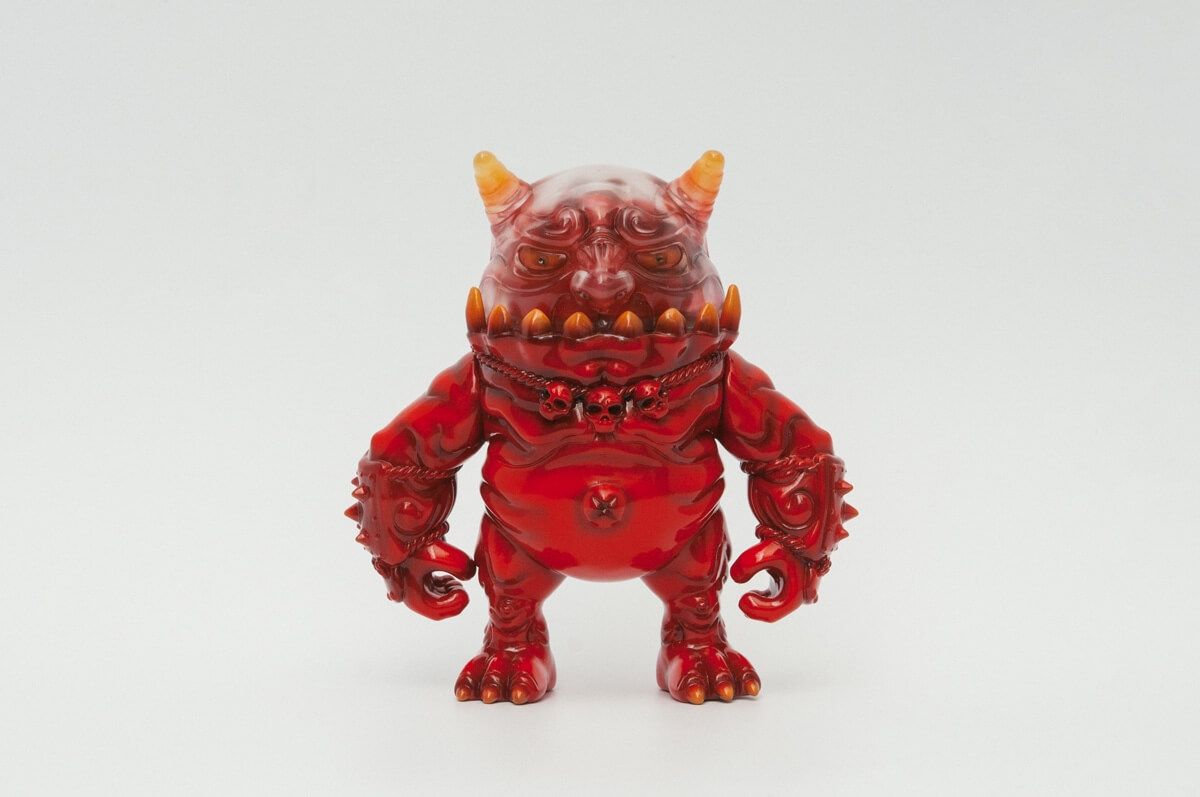 The one release I rushed over to ToyZero booth at Thailand Toy Expo as the design is one striking and very interesting. One can say, we can relate to it for sure, our lives glued to our phones and as technology takes over our lives.

Couldn't resist the body shape and not seen anything like it in the scene. Those nipples are forever embedded in my mind.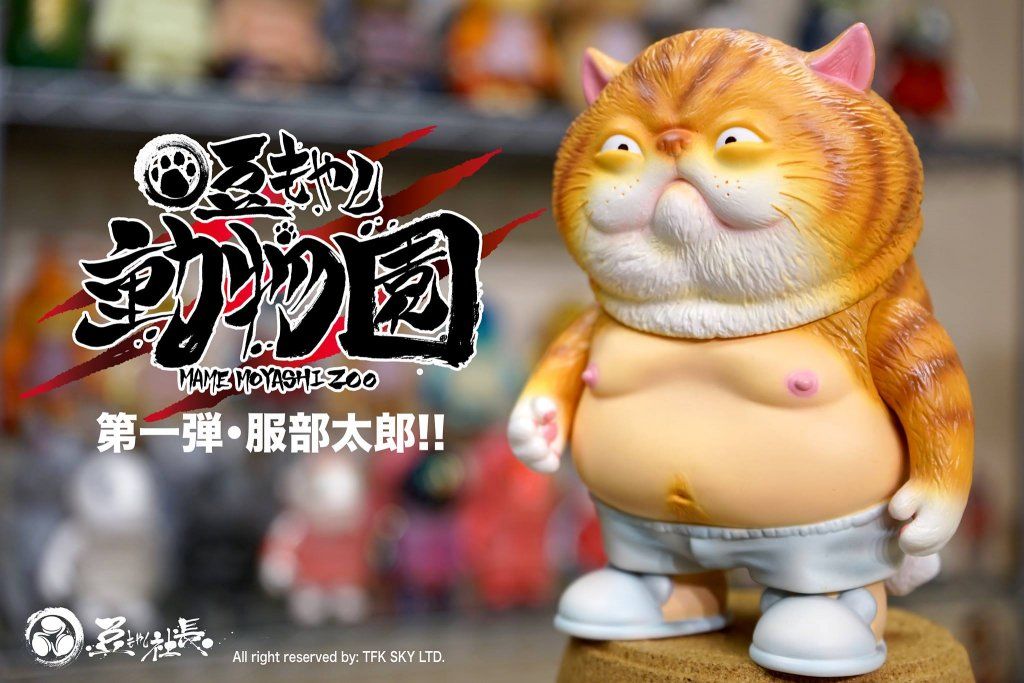 JIANS By JT Studio
Technology not shipping until 2Q of 2018 but I was lucky enough to get my hands on the prototype of Jians! AS good as the impressive JT Studio YOX, JAINS had to be on my 2017 list.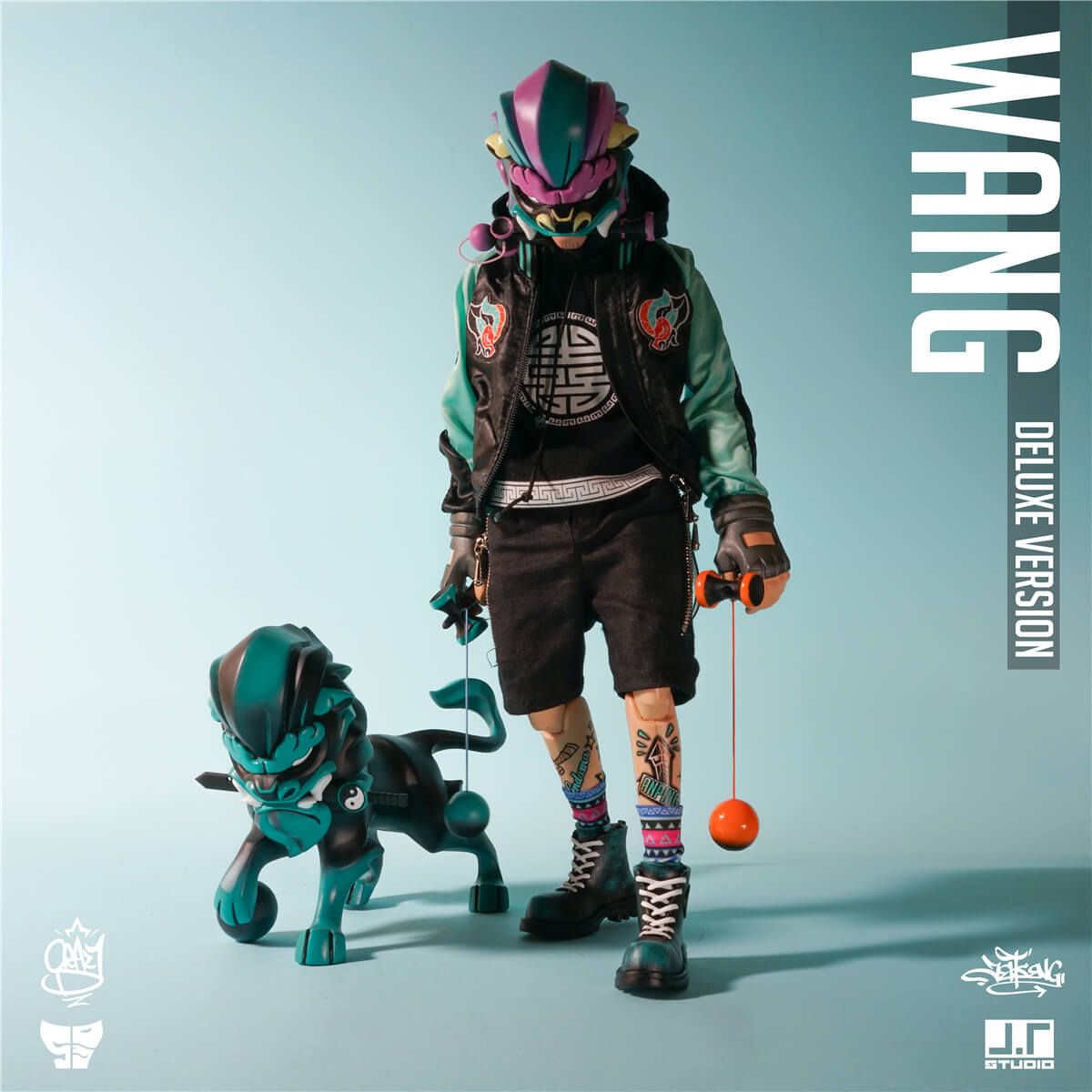 Probably one of 2017 underrated/underexposed releases Candy & Snooks both characters got my attention with eyes and the number of accessories that can transform the look instantly.
The one that started it all off for Kaiju One! SUPER SUN SUN, love the mythology behind it and that middle finger HA, sadly I missed out on luck with all the releases but deserves to be on my top picks list. How many of you own one?
Although I would've liked the bone to be a darker shade, HELL Lotus was one I couldn't miss out on. Impressive size and sculpt, plus being a fanboy of ClogTwo it was a no-brainer.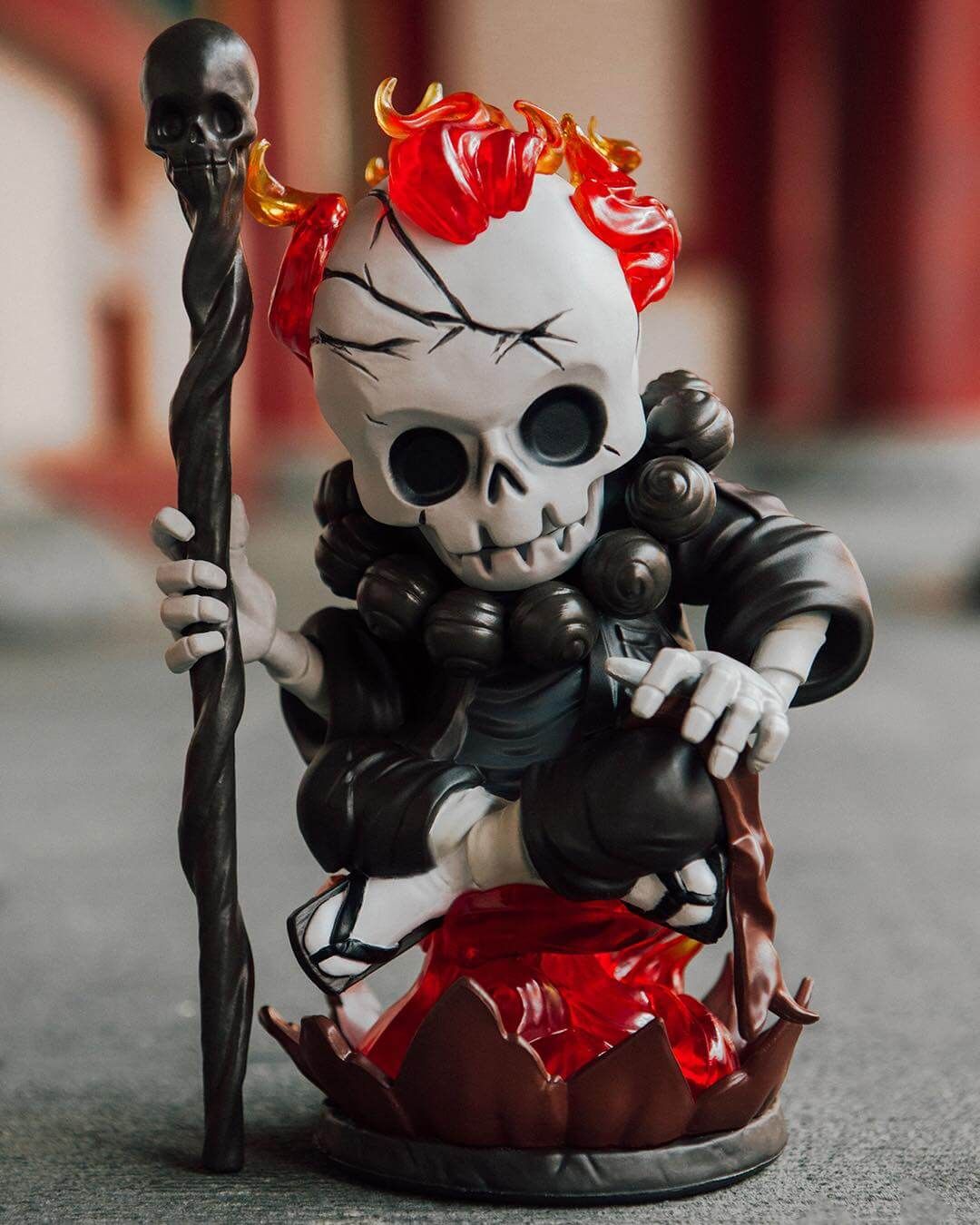 Christmas is over but the love for Bac Bac was strong plus a little flocked never hurt my collection.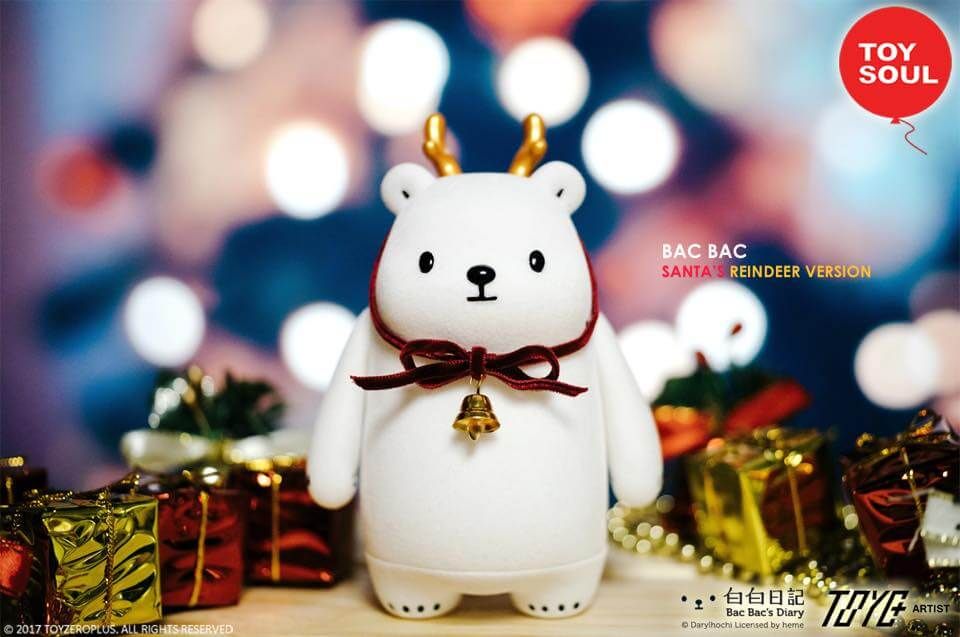 The whole figure resembled me far too much, had to have one!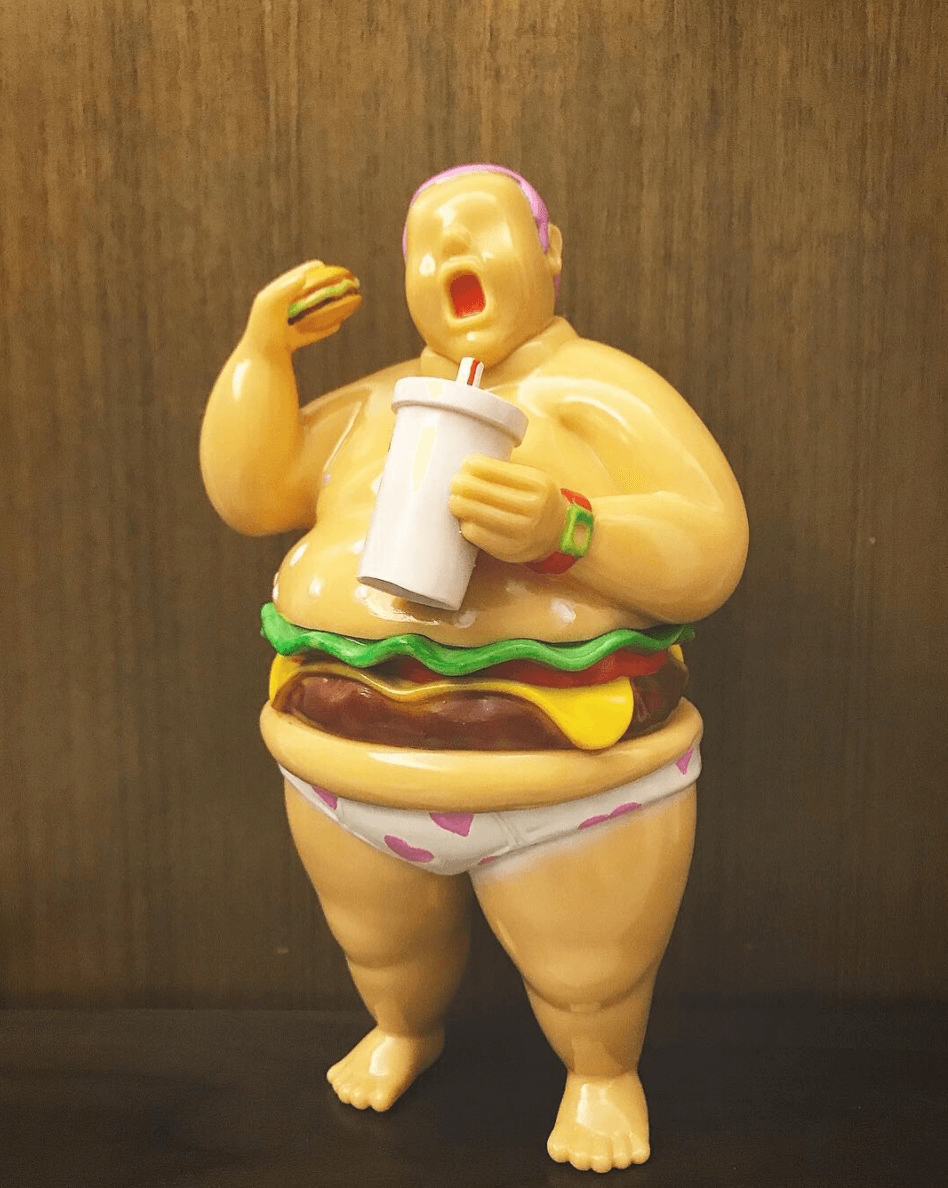 So much cuteness! Super hard to get your hands on one but FINALLY I own one thank you to Lai.
ICE CREAM DINO By MONSTER LITTLE ZIQI x NONWORLD x UNBOX INDUSTRIES
Couldn't pass on a little Ice-cream action! Food n Dino what a wonderful combo.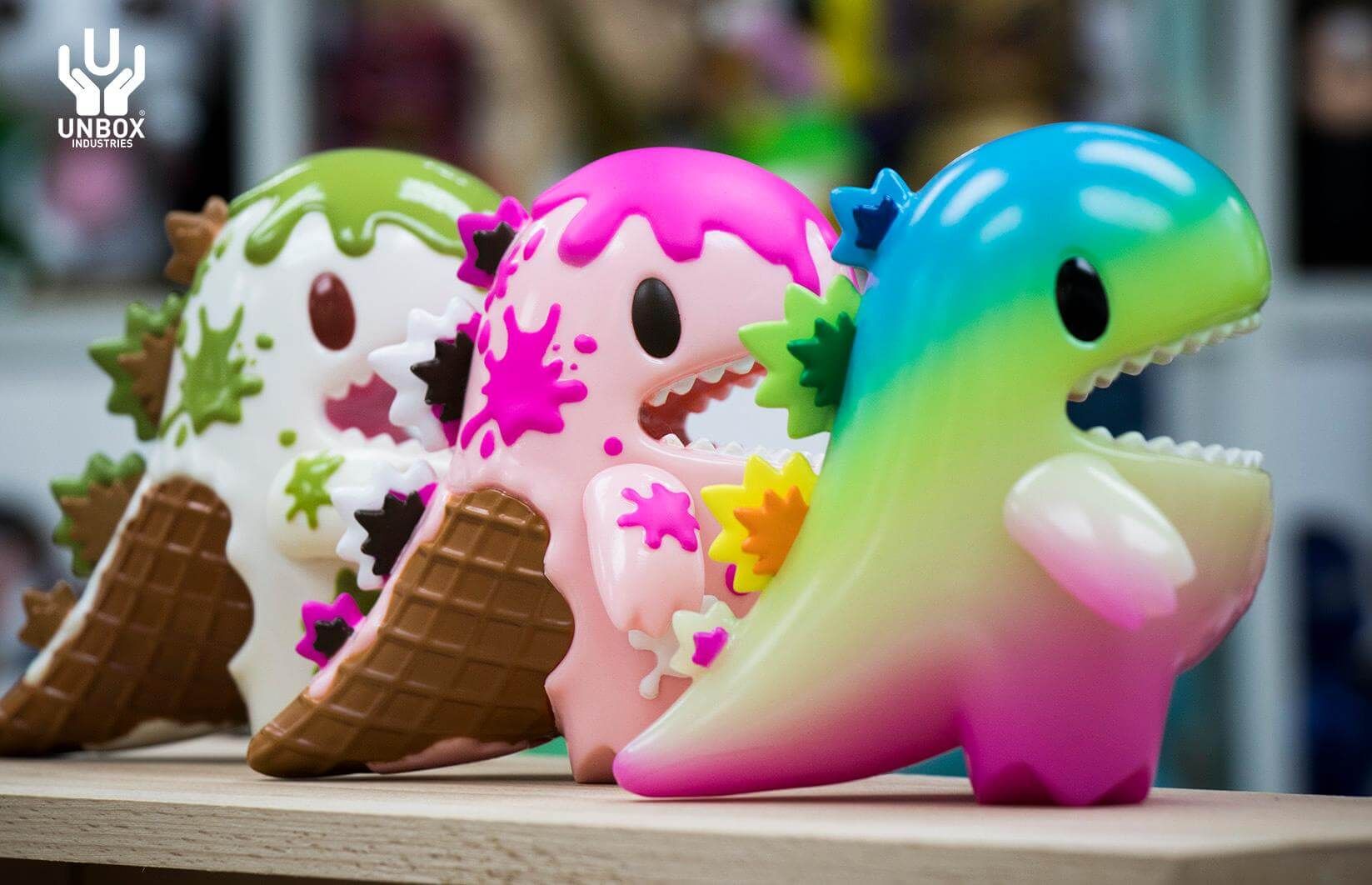 When one of your top 2016 picks go bigger and BIGGER you gotta give it another spot for 2017! KILLER version. *COUGH, look out for the next GIANT MAGURO coming real soon! You're in for a treat.
The one that got away, Still crying as I couldn't own one but Rajawanorn by RecycleC was one release I still long for and deserved to be on my list T_T
Who can deny the love for the eyes and big ears.
Resin collectables

Couldn't believe how little dudes are well made and with a clever design one of the best resin figures from South Korea for sure.

100% worth the wait fine details and the overall package was just a taste of 2petalrose, let the addiction begin!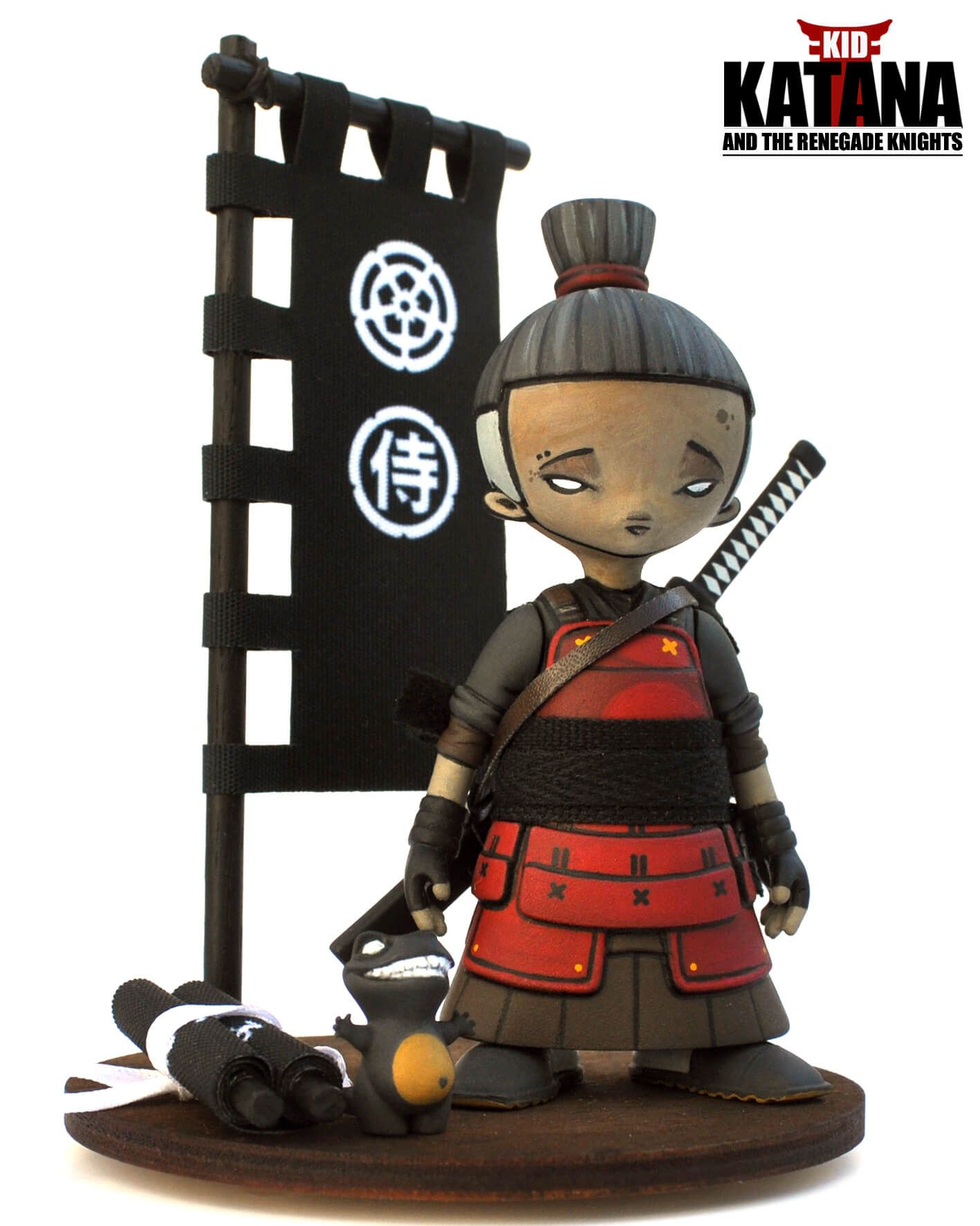 Got to be biased with the colourway but seriously impressed by Silvia taking the Foo Dog and turning it into a mighty warrior. Plus it matches my own physique, HA.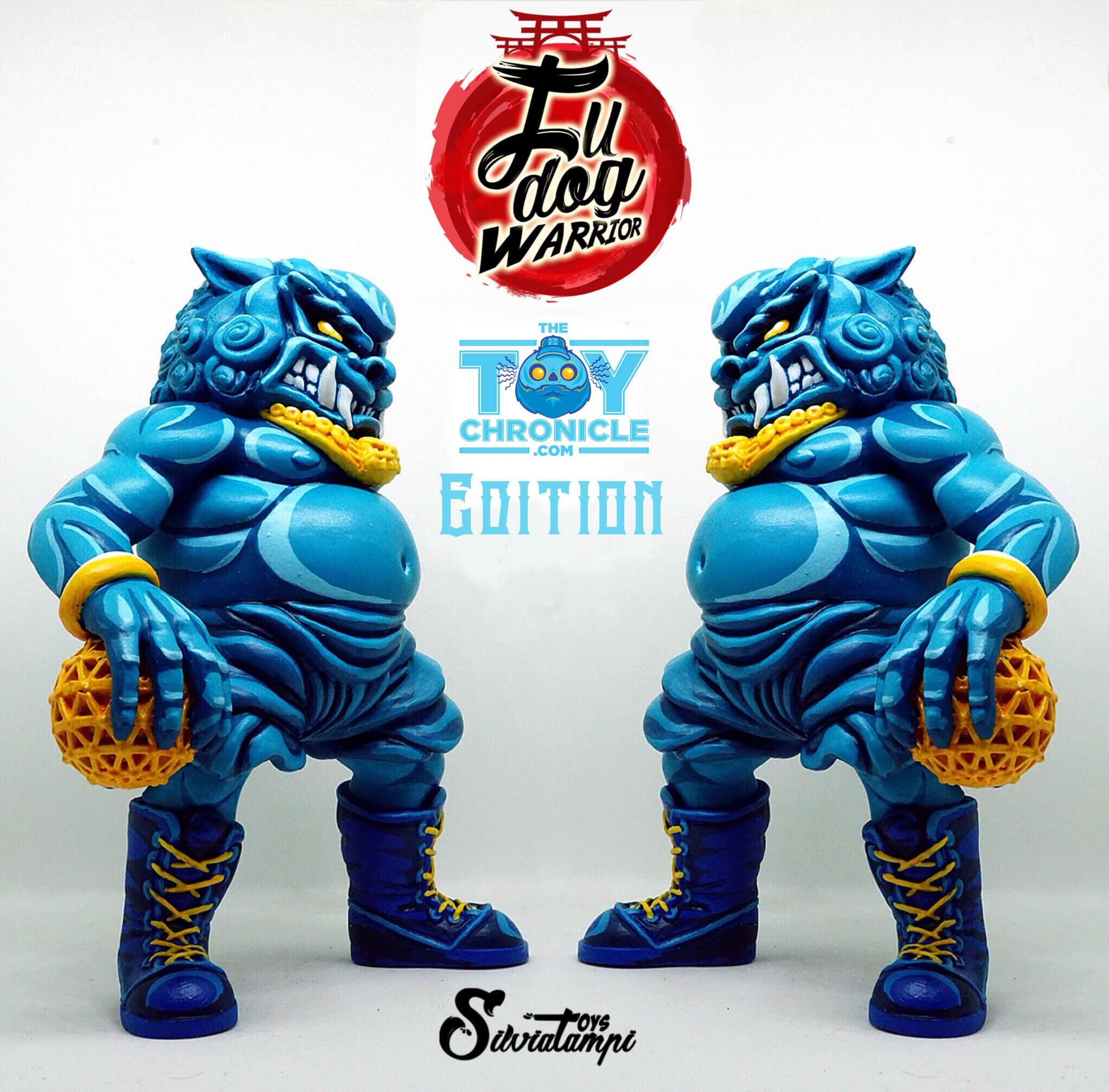 INFECTED WOOTRON BY SCOTT WILKOWSKI X WOOT BEAR
VOTRON mashup! Do I need to say anymore? INFECT me forever.
Unique with two/three different looks all rolled into one package. I'll be looking out for more variants in 2018 thats for sure.
Most definitely the most expensive resin sculpture I own but its worth the humour and the message behind it.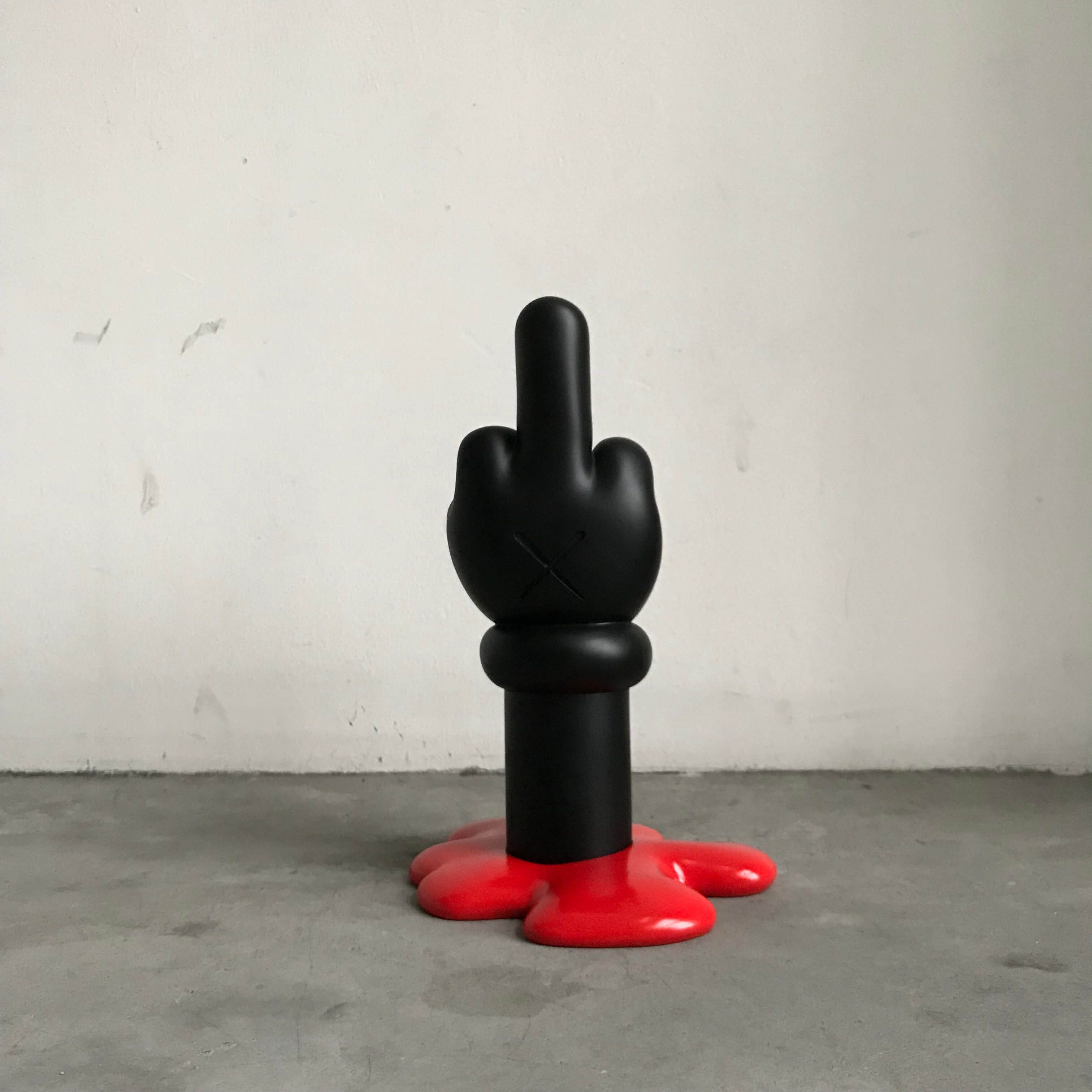 BLIND BOX Mini Series
Fanboy of Fluffy House this was a dream come true. New characters included in the series so this was a must. Roll on series 2 *COUGH.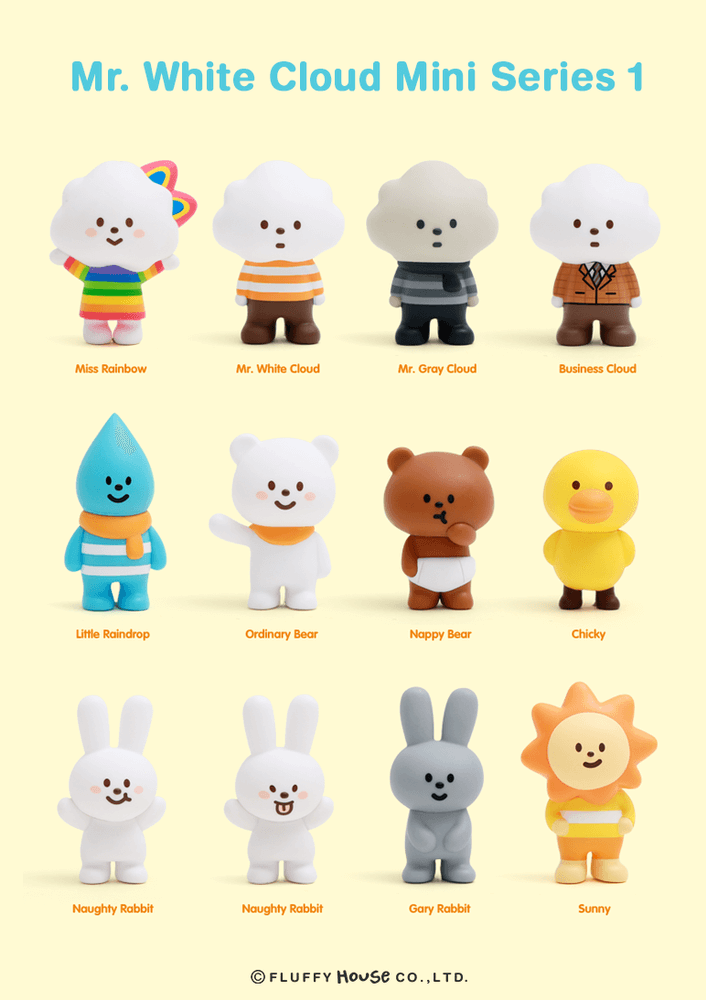 I'll be honest, Sushi Cars were my first ever tokidoki blind box series I purchased! QC wasn't the best but sushi n toys was another winning design for me. Vroom Vroom.
High-end action figure
South Korea's answer to the mighty Be@rbrick and the Qee Bear! Not really but the little interchangeable parts and the sneakers did it for me, BOBBY was a must for 2017

RealxHead Pocket size figure who could resist! best of both worlds with atuclation to die for, PURE HEAT.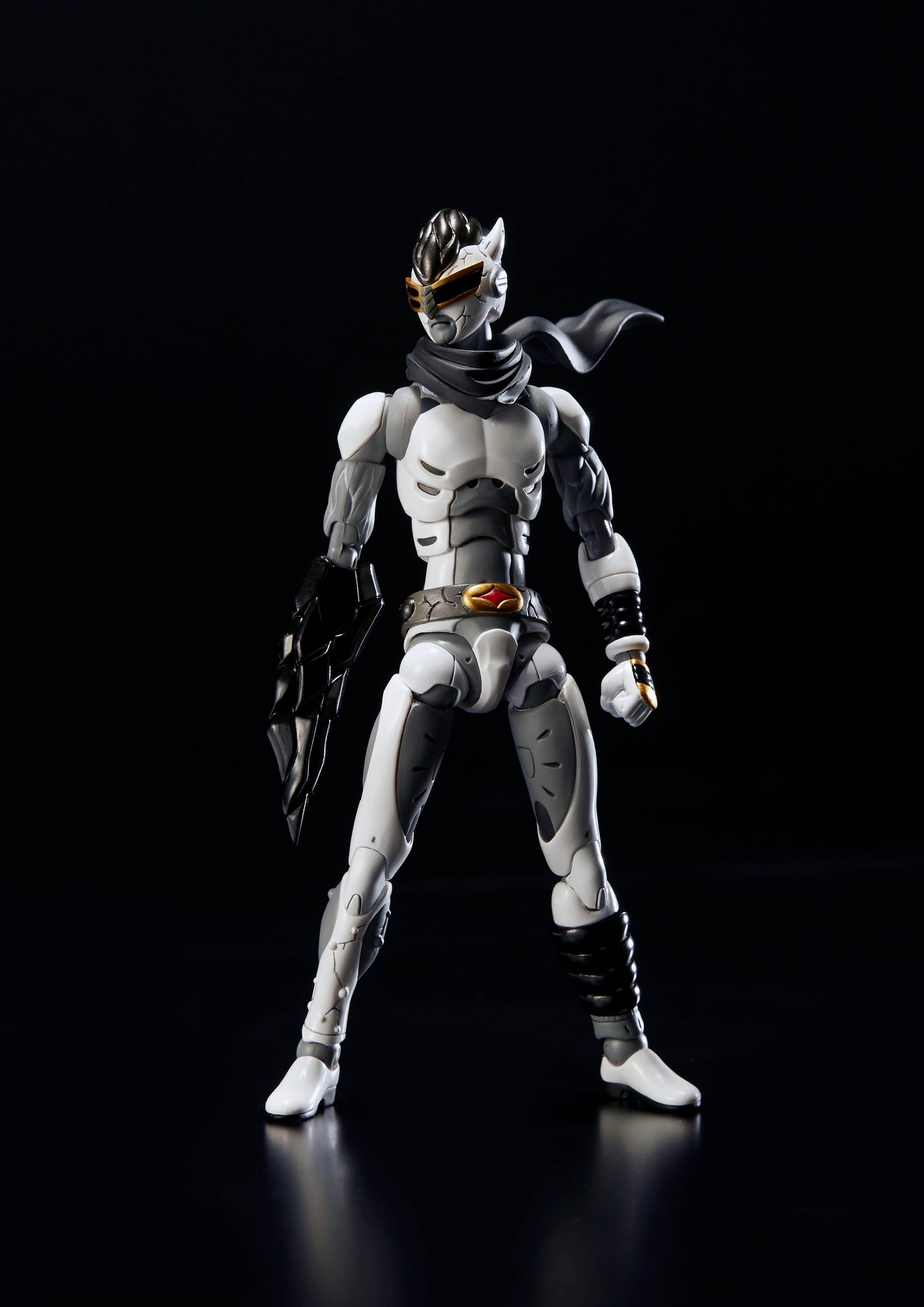 MAJOR HEAT and production from Devil Toys making 2D art into a fully equipt 1/6 scale action figure.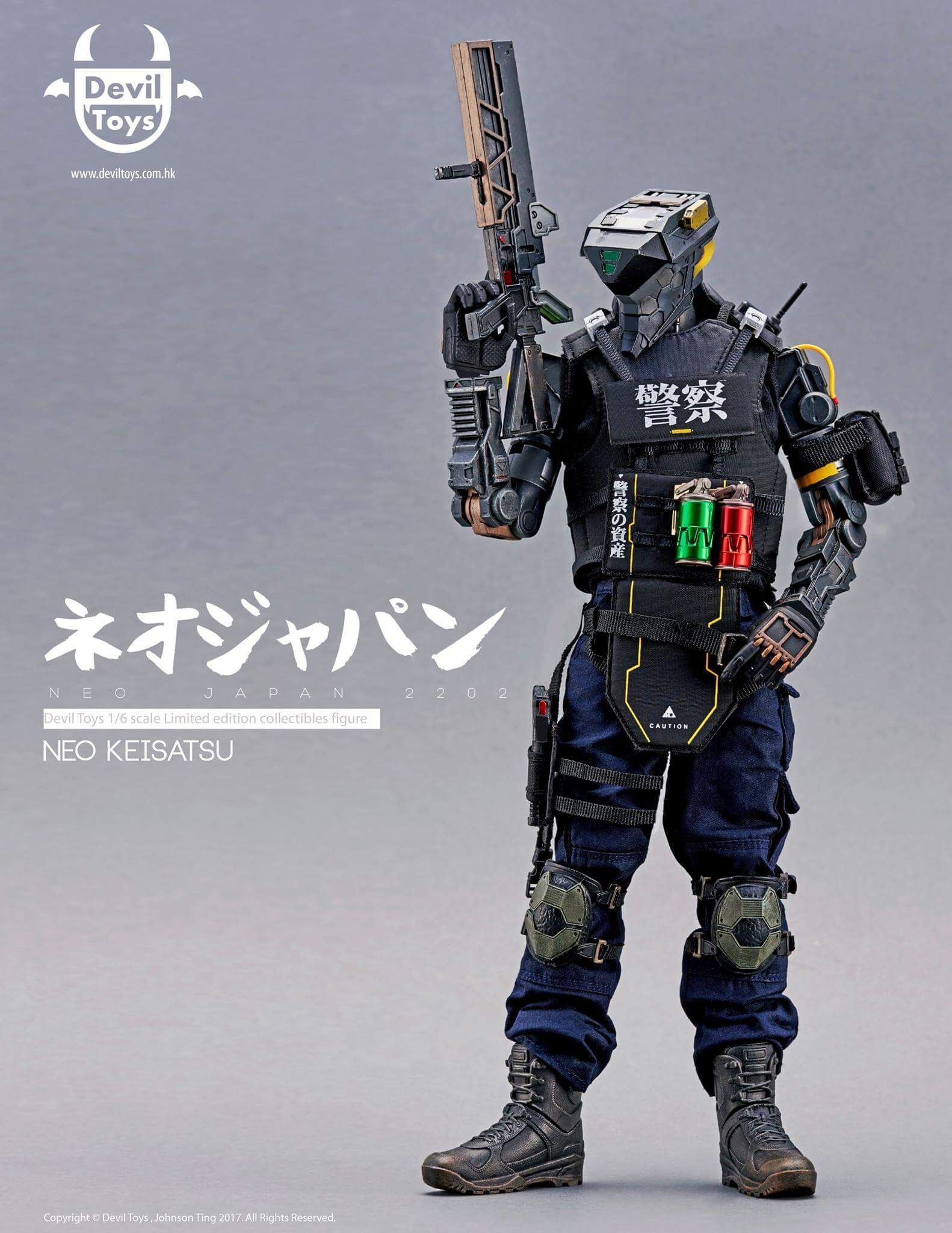 TOP "if I could afford" fine Art Sculpture
Obviously I could've filled up The Toy Chronicle with all my choices but that might of made you all fall asleep. Sadly my 2017 pre-orders haven't arrived so many didn't make it onto my list. Hope you enjoyed my top picks. Look out for more Top Picks from our TTC family over the next few days.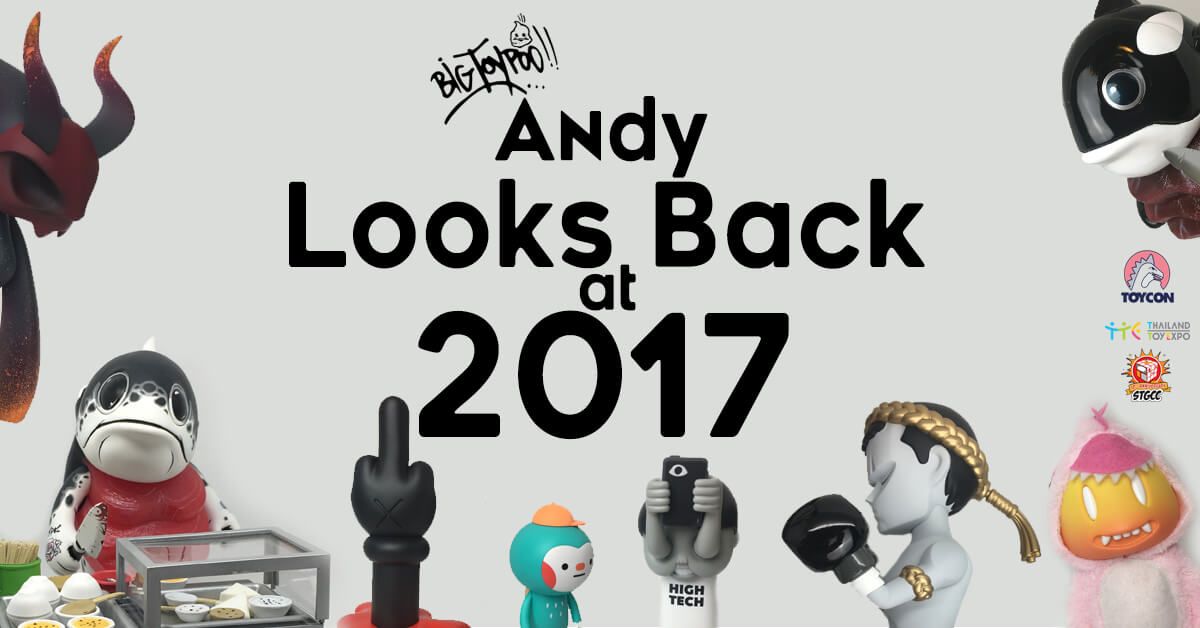 If you want to get your Designer Toy news first, you should look to download our new TTC Mobile App. Designer Toy news direct to your smartphone. No dealing with social media algorithms.