Zukaty has released a  few Kidrobot Dunny selection of art sets in his online shop. First a couple of Graffiti driven sets, which include a custom Kidrobot 2012 MadL dunny, a Medicom/Kaws Kubrick bus stop, all delivered in the original Bus stop box with the original Kaws Kubrick figures and a bunch of zukaty stickers.
Set 01 MTN94 All City ZKT Xagon One
We love the graffiti inspired Dunny and that view of the skyline, It works so well with the Kaws bus stop. Priced at £65 $100
Set 02 MTN94 All City ZKT WildStorm
£65 $100
Then you have a Skellnion or Minion Skeleton, it comes bagged with header card and Zukaty Skellnion Sticker set with a printed London Underground map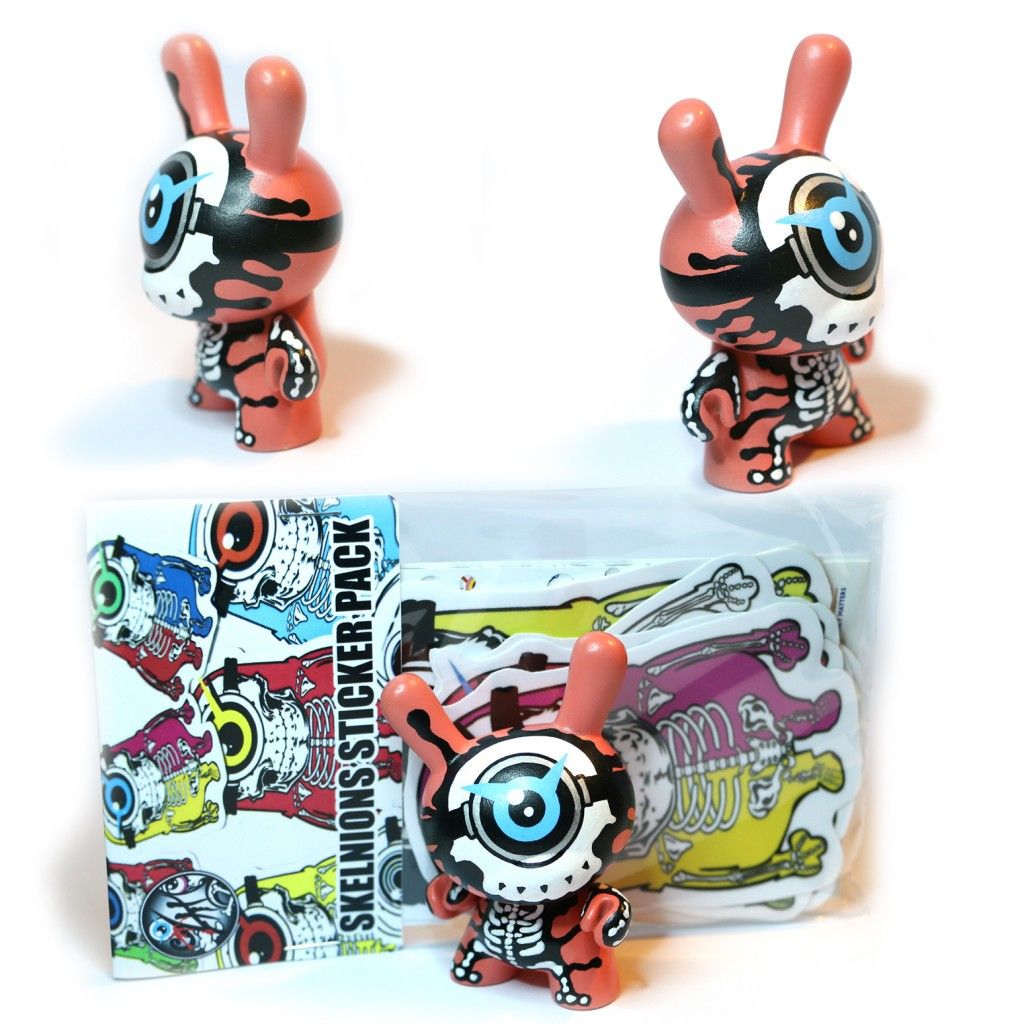 Pretty cool mashup in Zukaty style, love the direction of the Dunny without being so generic to the OG Minion.
Last but not least Doctor Manhattan, which is a pull for a cassette custom he did a while a go, this will be bagged with header, and will also include the original tape and a bunch of stickers.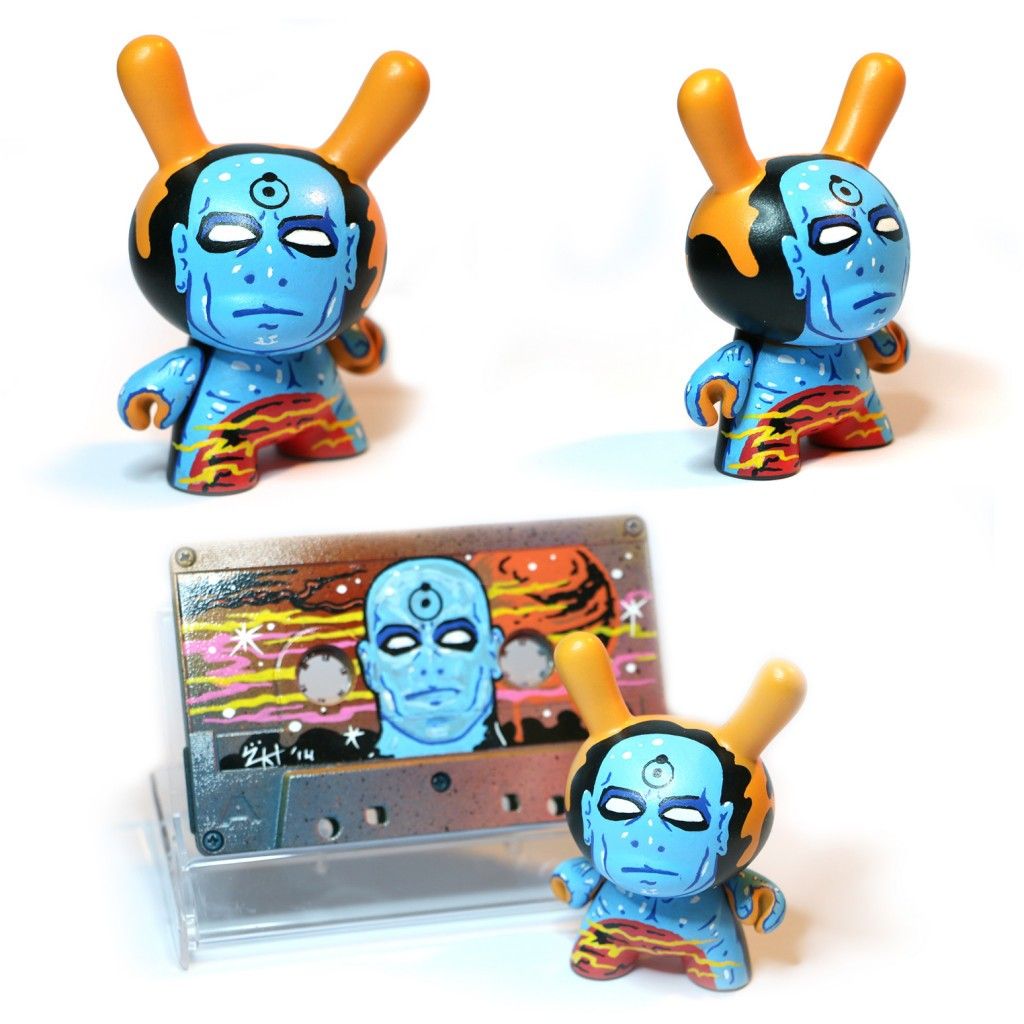 Priced at £40 $65