We love it when UMEToys does a spot of customising, pleasure to see him work on other platforms as well as this own characters. This wasn't the first time UMEToys customised Peter Kato's Bedtime Bunny. UMEToys previously customised one for the Peter Kato x MPH Bedtime Stories Show. UMEToys didn't waste the opportunity make another custom. Meet Woody the Bedtime Bunny.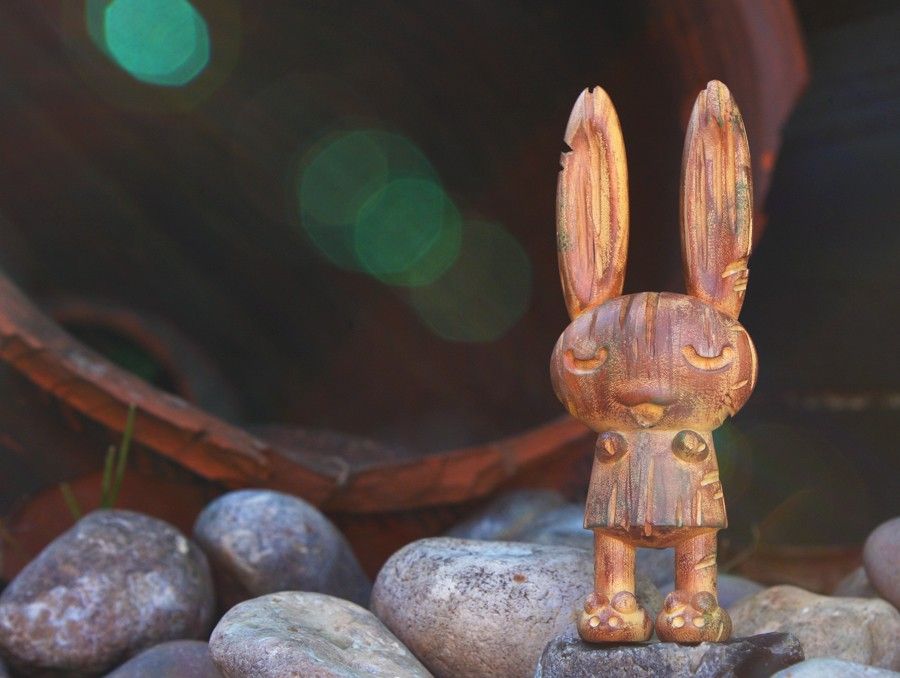 "New York based artist Peter Kato (www.peterkato.com) has some pretty sweet resin goodies in his portfolio and was kind enough to allow me the opportunity to work on another Bedtime Bunny blank. Woody is the result. Customised and finished in faux wood he stands a menacing 4.5inches tall from slippers to ears."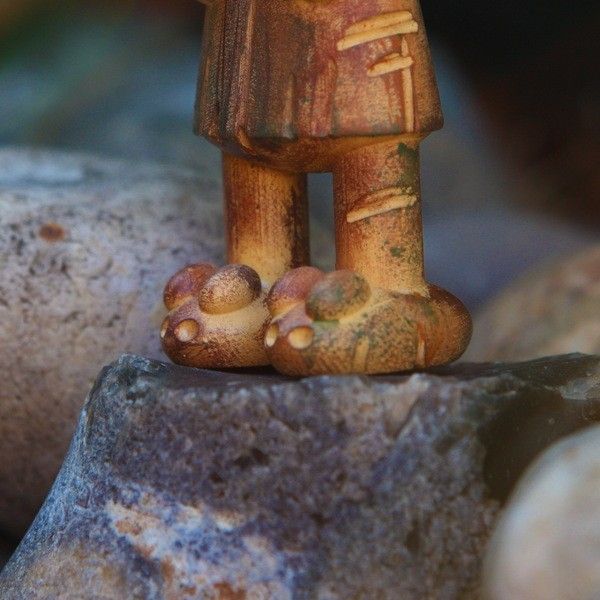 (no trees were harmed  in the making of Woody)
Head over to UMEToys social sites to stay in contact with him.