We couldn't believe our eyes when MyPlasticHeart put this illustration image for the pre-order for AWESOM-O 4000 South Park Cartman. Kidrobot are gearing up for the partnership with South Park again and bring AWESOM-O 4000 to life in 6 inch vinyl format. This will be a sure winner for the fans of the show, as it was a episode to remember.
From the illustrations, which hardly does the final product any justice looks like you will be able to remove the robots head to uncover Cartman.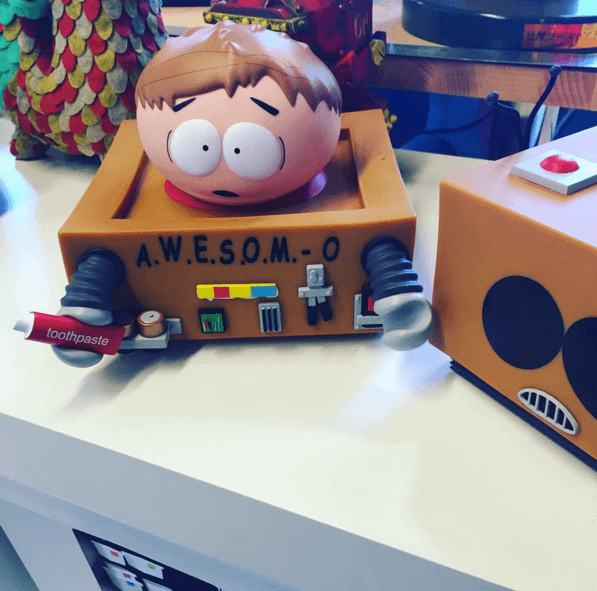 Release date due in the Fall, we have yet to receive any official photos or conformation so stay tuned.
Pre-order price for $49.99 at MPH HERE.
(kidrobot.com)