Cast your minds back when our friend Shinobistinks made those adorable My Totoro "Tomodachi" micro series custom Dunnys last year? Check it out HERE if you missed it. Yesterday Shinobistinks revealed Woot Bear exclusive white and gold Totoro!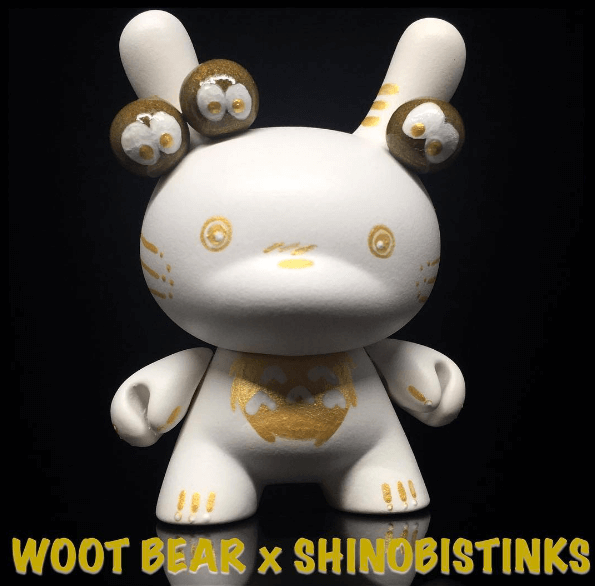 It maybe just a different colour but the classic Dunny works very well and Shinobistinks Totoro rocks! we have seen many versions of Totoro Dunny customs and his versions are among the top. Simple it maybe but we love it. Not much more is known about the release apart from quoting July 9th release at Woot Bear and extra surprises.
Give Shinobistinks a follow on Instagram via https://instagram.com/Shinobistinks/
Email [email protected] if you would like something similar, quote The Toy Chronicle sent you.