Jalos releases the mighty Triple crown custom for us all to feast our eyes on his colour popping custom. Triple crown is a Chris Ryniak 7inch beast of a platform and a mighty big fella with three heads to go along with it. Jalos adds his signature colour scheme along with his crazy street style with bold outlines and crafty eyes and expressions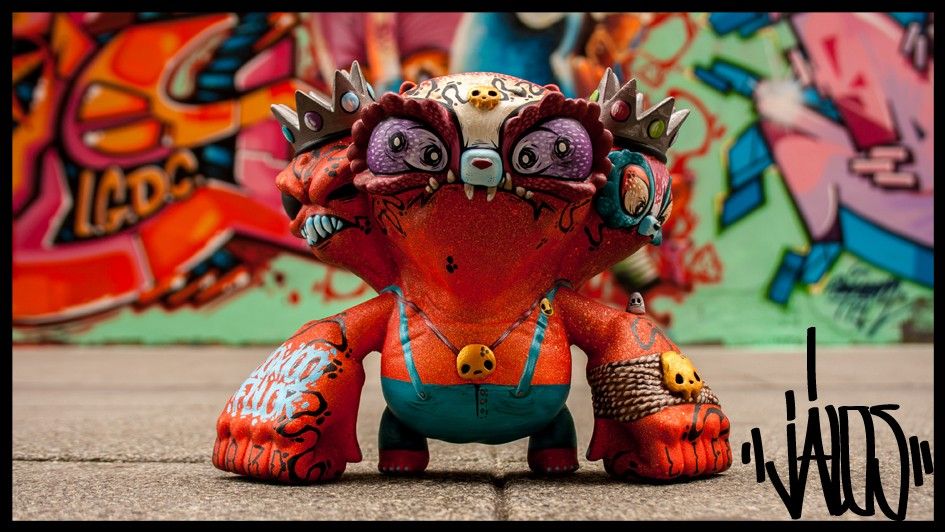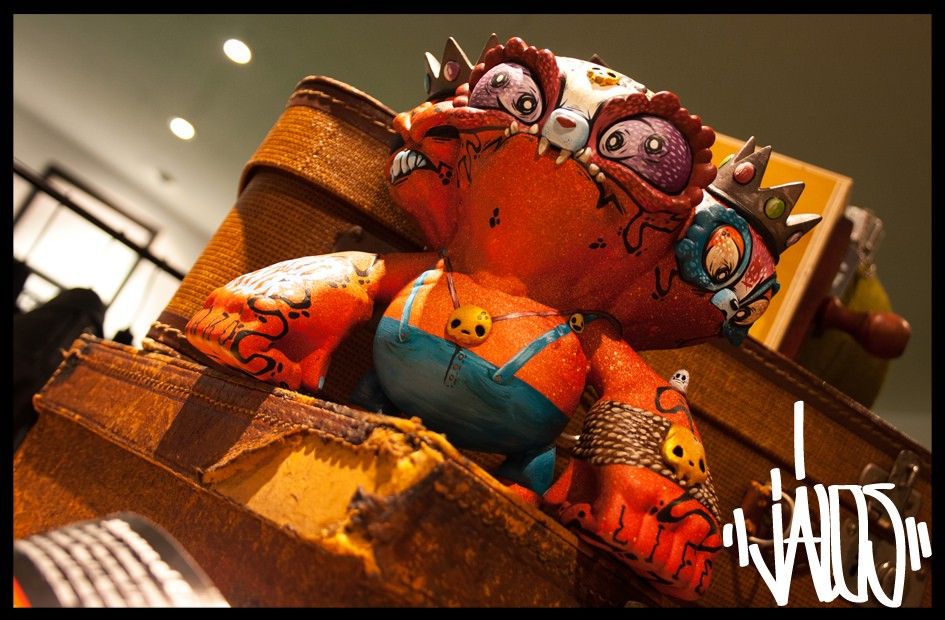 I'm not too sure about the tone of the dungarees for some reason, maybe its the tone just does't look completed like the rest of the custom. Maybe its just the colour of the photo?, anyway still a dope custom and top notch work by Jalos.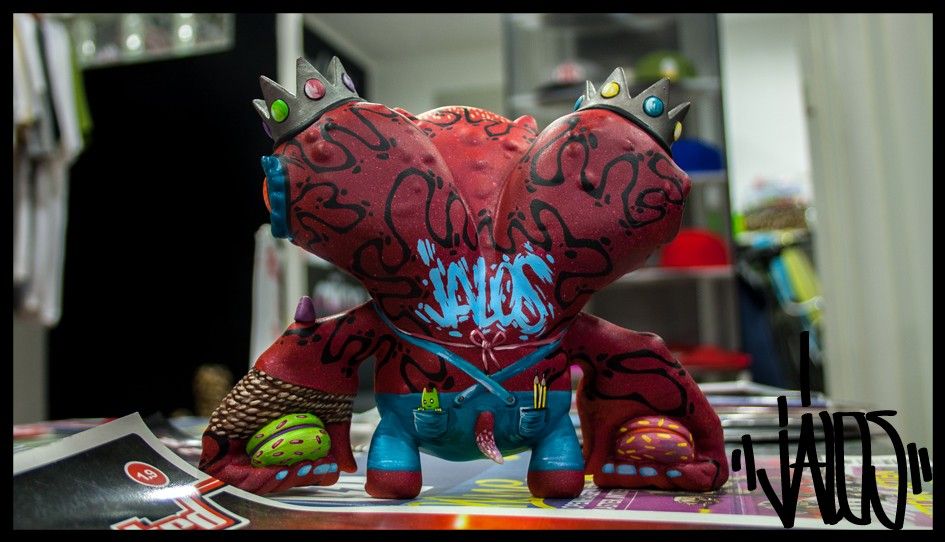 Nice Idea with the macrons behind the hands, but whats the story behind them?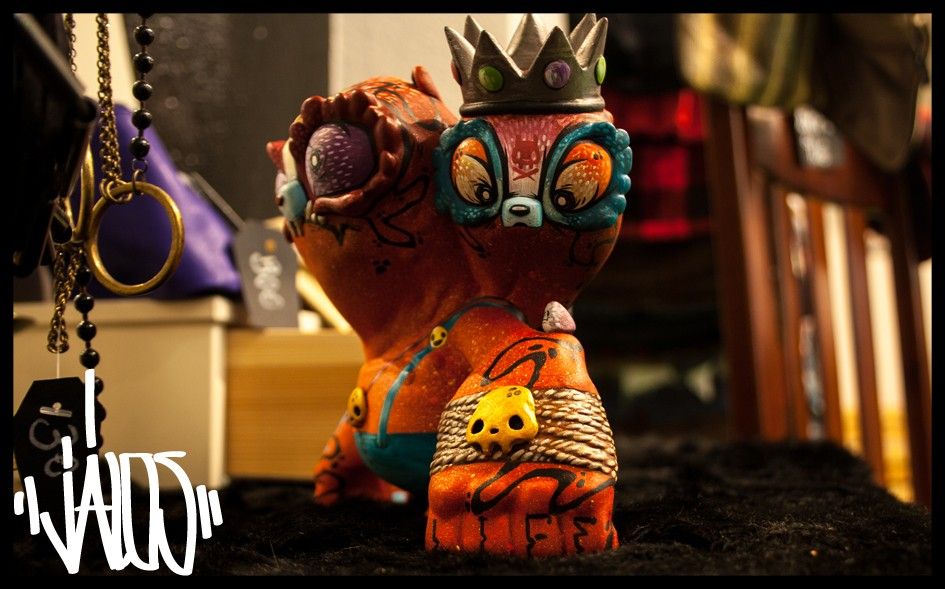 Jalos commison list has re-opened so go ahead and message him for a custom before it gets full again. Hopefully Jalos will be showing us more of his work for now you can find him Via all social media
Website http://www.jalos.es/
Facebook https://www.facebook.com/pages/JALOS/109087329112075
Twitter https://twitter.com/JALOS_
Instagram http://instagram.com/_jalos_
Flickr https://www.flickr.com/photos/jalos_nitropolitans
Heres a few Work in Progress shots from Jalos Instagram feed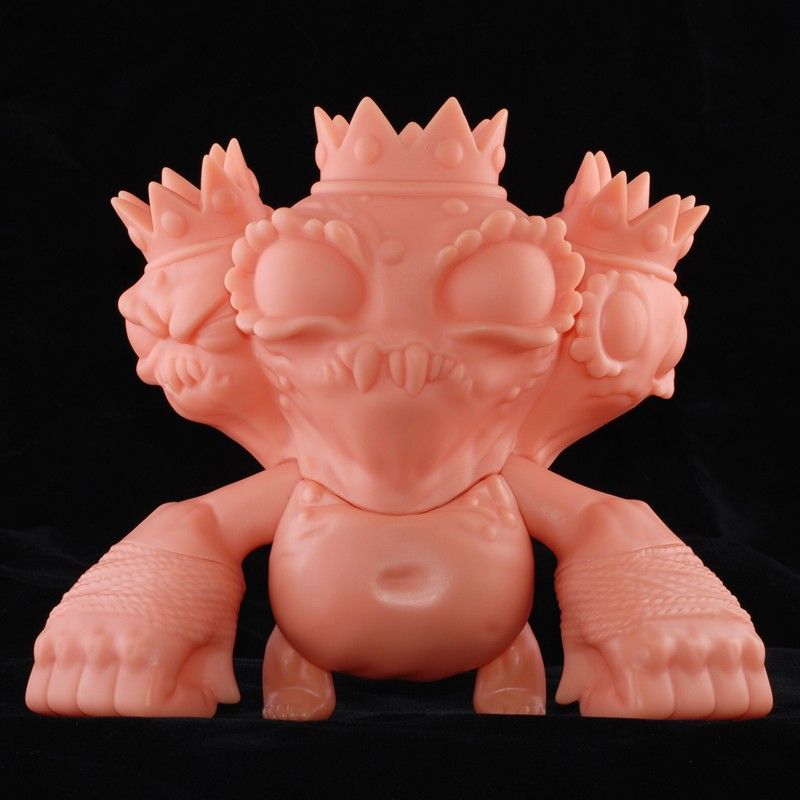 Nice addition of the skulls