The former Games Workshop manage Seth Amsden has really blown us away this week with this crazy ass custom Kidrobot Munny. We really don't know how on earth did he imagine using a Munny for this insigne sculpture. every millimetre is covered in small detail.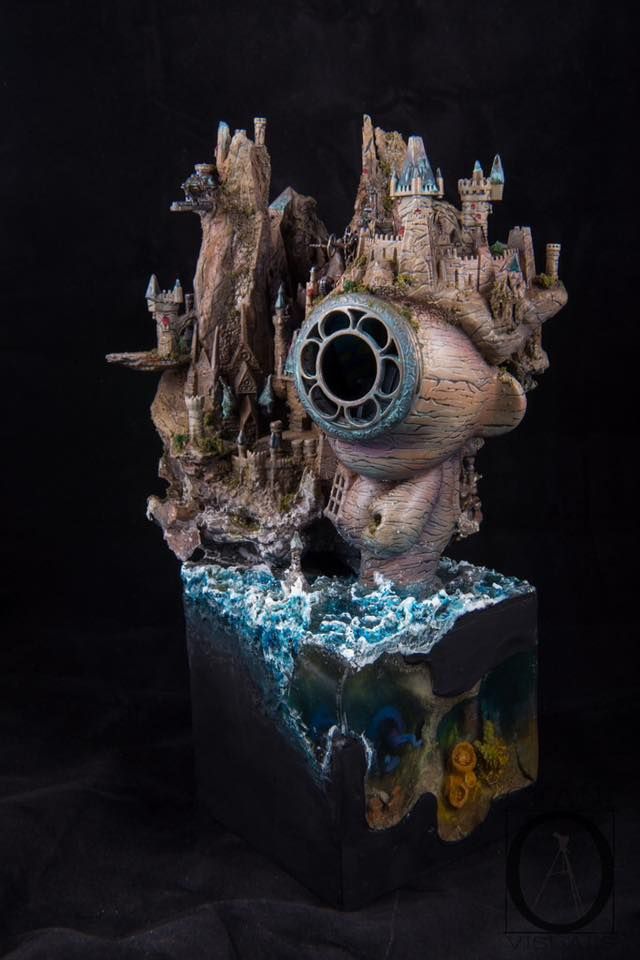 "I poured a lot of creativity and love into this piece, and I attempted a bunch of new techniques on it. I'm quite happy with the way it turned out, but I'm certain I can make the next one better. I think those are the best projects, the ones where you learn and grow during your build."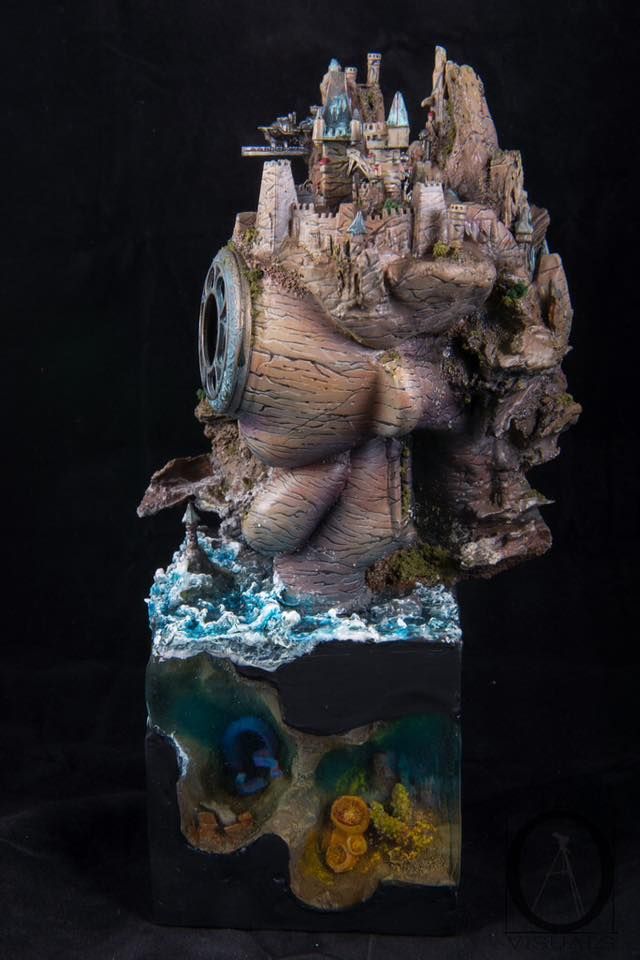 Lord knows how long it took him to customise, even just the base if the sea is visually stunning. Just look at the sea creatures in that translucent base. Some parts have hidden details all in the mountain.
[slider source="media: 25069,25070,25071,25072,25073,25074″ limit="100″ width="1500″ height="1100″ title="no" speed="800″]
The back and side of the custom is also impressive, no space is wasted at all. Colour and how the Munny is incorporated is pretty darn cool.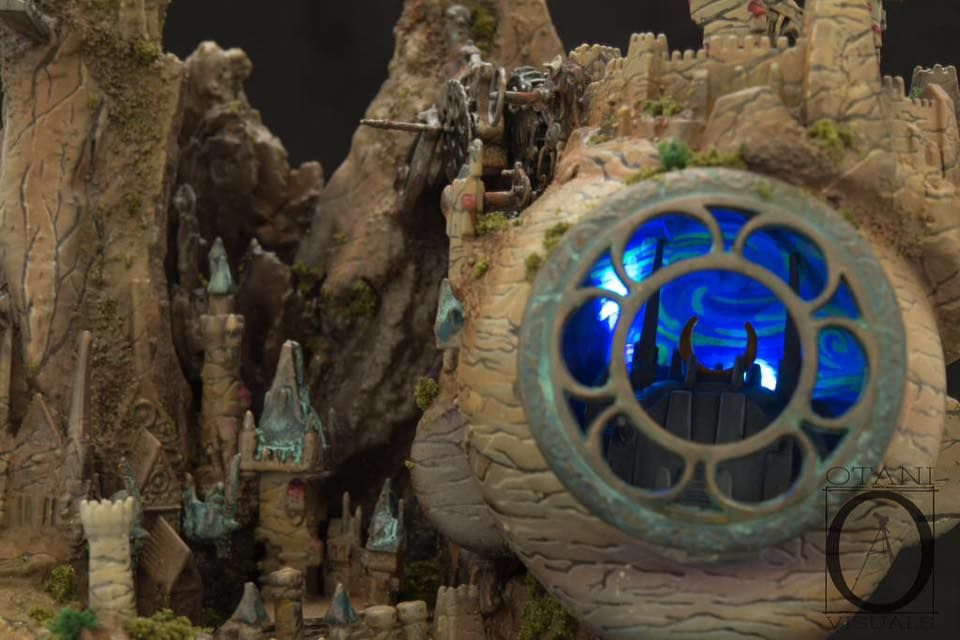 I think the brownie points is this window on inside the Munny with lights and everything, he could of easily taken a shortcut and just smoothed it over with the stone and rocks. You can tell Seth has abundance of experience with paints and sculpting from his Warhammer days and It's a joy to see his work come on to designer toys.
Hats off to you Seth and we hope we see more from you.
Lands End is the second piece for my planned series of "rock" themed munnys. I've got the next 2 planed out already, so keep an eye out for them in the future.
Find Seth via Instagram and you can see all the WIP shots too.
Professional photos of Lands End custom by  Travis Otani