It's dam good to have 2PetalRose back in the game, this is one prime example why we enjoy blogging. 2PetalRose just completed one of his long list of custom made Maiko's and it's dam right sexy wouldn't you agree? . The 13.5 inch beauty Maiko (Gisha apprentice in Japanese terms ) with a twist of dressing up with Samurai head gear it's very unorthodox but works so well and the collector gave him the some great ideas for this custom and boy did it turn out great.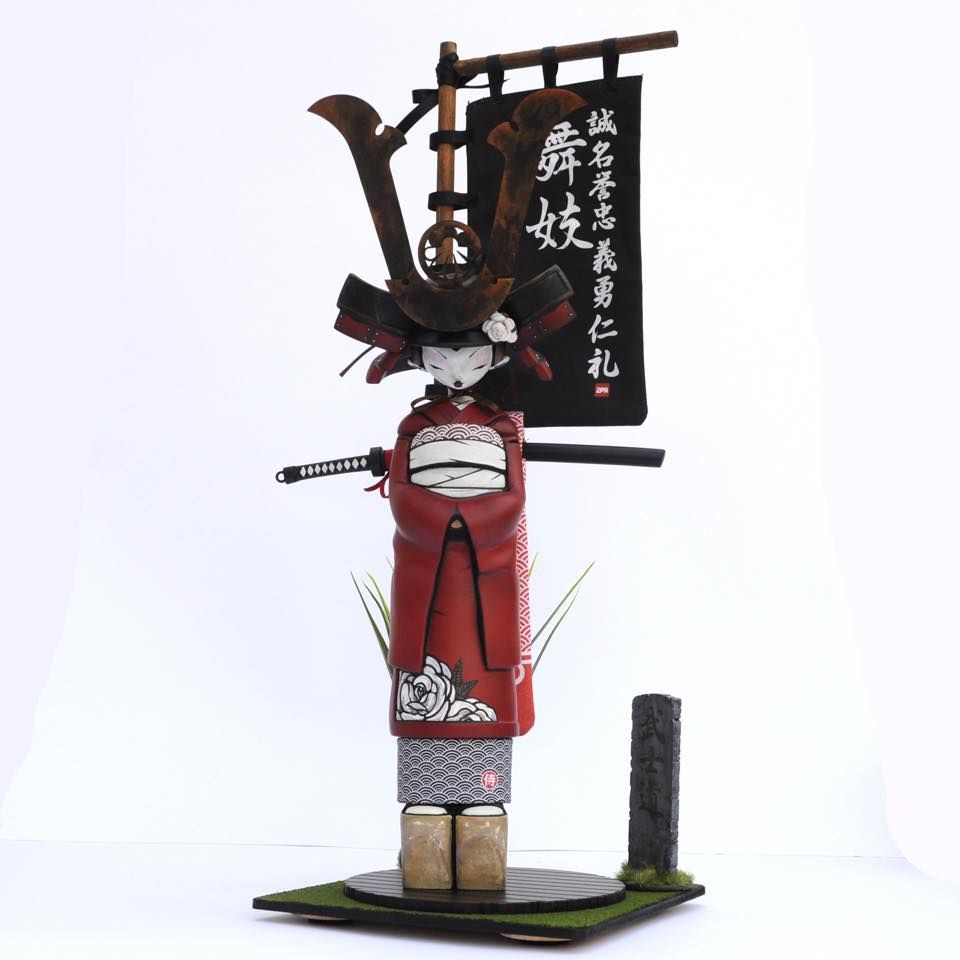 This custom is maybe the best one I have seen from 2PetalRose, the added Bara flower and the weathering of the helmet plus the calligraphy is more or less spot on which not many people can pull it off. I could just stare at the stone that he's made its that good.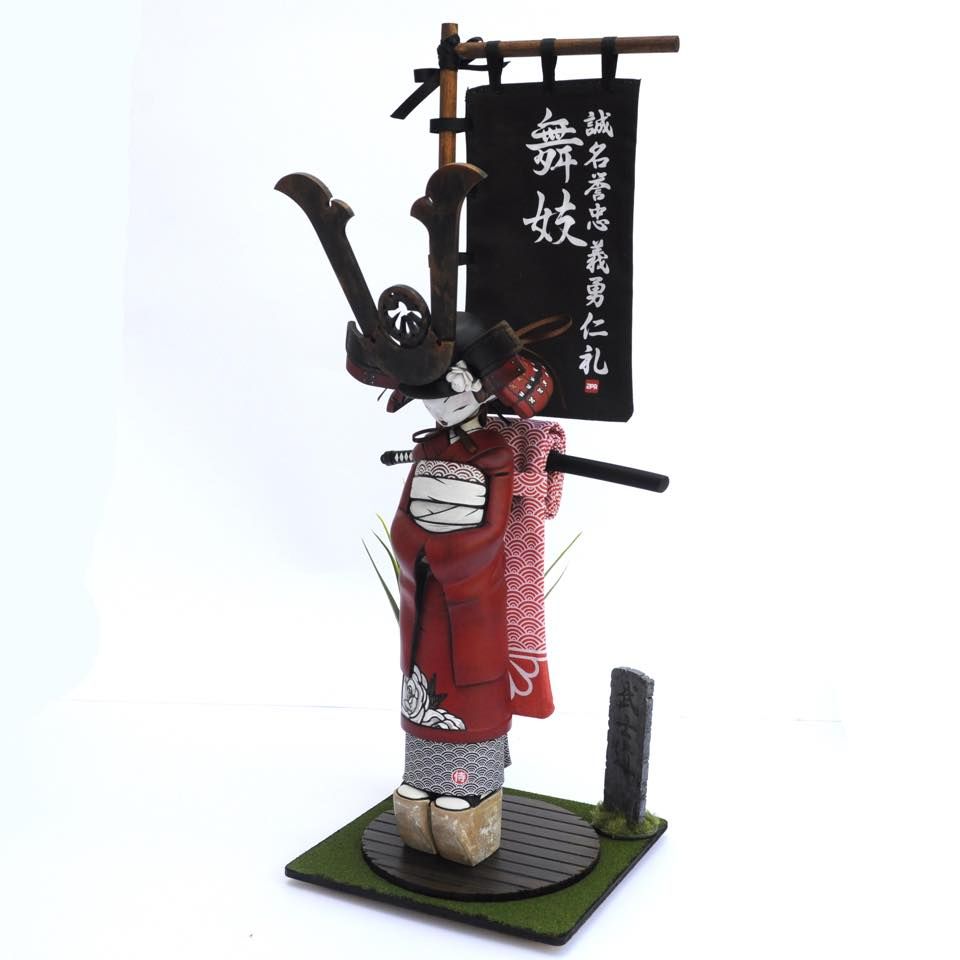 I personally love how 2PetalRose uses the fabric and the execution of how its used. the small waves on the textile is a beauty and look at the helmet outstanding work!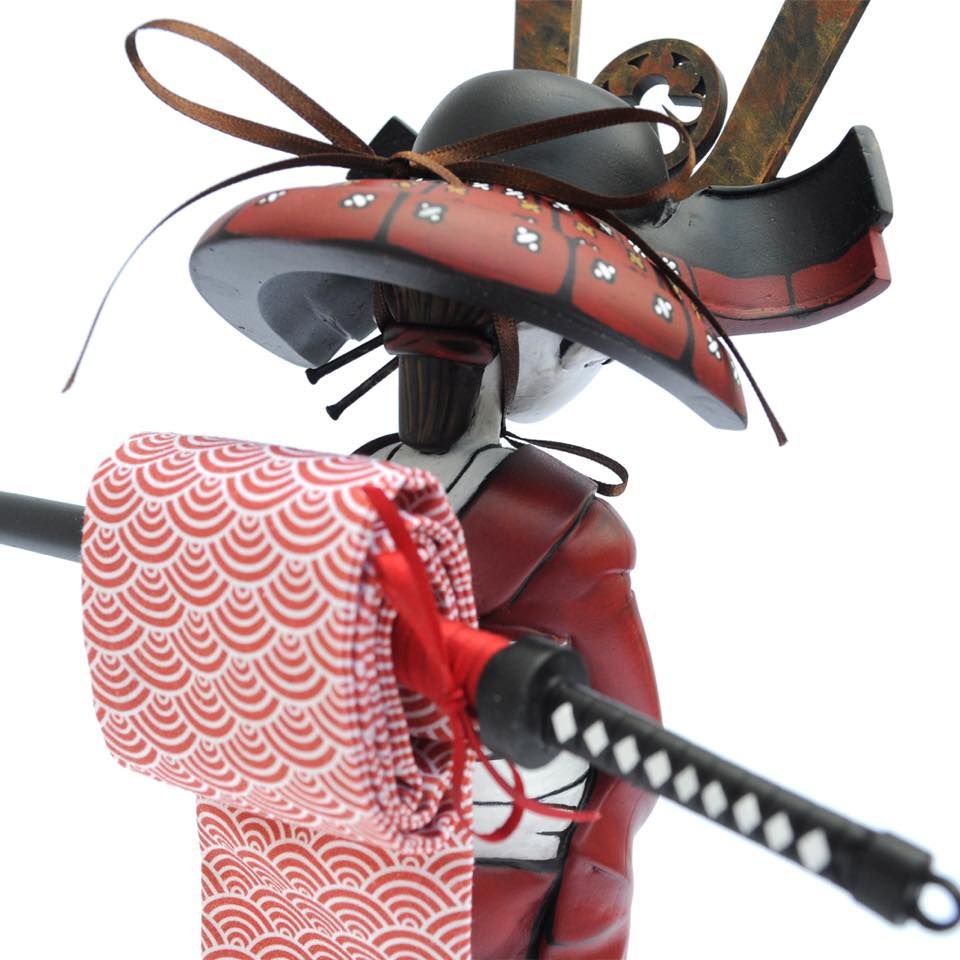 Even the hair sculpt underneath the helmet was not just hidden away and no shortcuts taken. I really cannot speak more highly of  2PetalRose work and seeing his work up close at this years Toycon was a joy.
[slider source="media: 25085,25083,25084,25086,25087″ limit="100″ width="1000″ height="1300″ title="no" speed="800″]
Thank god 2PetalRose long awaited return to the toy art game. It is wonderful that the UK based guys are back with a bang. I bet collector is over the moon with this custom Maiko.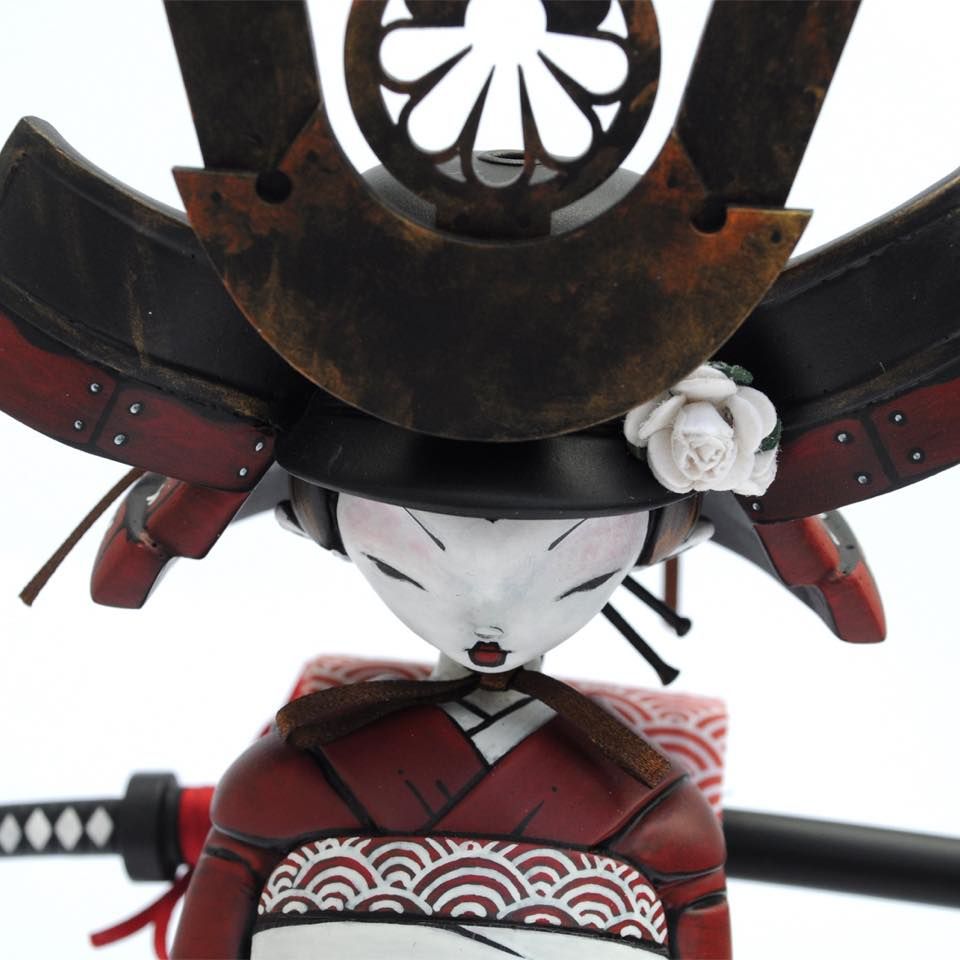 If you would like a custom hit 2petalrose via Facebook , Twitter , Instagram and flickr.